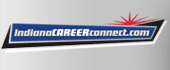 Job Information
UnitedHealth Group

Member Advocate, Non-Discrimination Coordinator - Indianapolis, IN

in

Indianapolis

,

Indiana
The Member Advocate/Non-Discrimination Coordinator (Member Advocate) oversees our Advocate4me program, which supports members with more complex or chronic conditions and their families. The Member Advocate provides resolution for escalated and repeat calls and focuses on serving members and families, as their key contact, who need greater assistance with navigating the health care delivery system to provide evidence-based support and services. The member advocate must live and work in Indiana.
Primary Responsibilities:
Responsible for initial and ongoing staff training regarding member advocacy and non-discrimination laws, regulations, policies and procedures for member services education and outreach staff, including member services staff training on Advocate4me

Provides leadership and mentoring to and is accountable for the member advocacy performance of managers and senior level professional member services education, outreach and call center staff serving the Hoosier Care Connect program

Oversees implementation of the health plan's member advisory committee (MAC, including inviting members to participate on the MAC, coordinating MAC member participation at meetings, scheduling and facilitation of quarterly committee meetings

Confirms that the health plan maintains compliance with federal and state regulations and rules regarding civil rights laws (e.g., Title VI of the Civil Rights Act of 1964 and the Americans with Disabilities Act)

Serves as the health plan's ombudsman for Hoosier Care Connect members and their family/caregiver/representative to answer questions and direct them to the right resources to address or resolve their individual needs
You'll be rewarded and recognized for your performance in an environment that will challenge you and give you clear direction on what it takes to succeed in your role as well as provide development for other roles you may be interested in.
Required Qualifications:
BA / BS or higher level of education or equivalent years of experience

2+ years' experience in direct education or coaching of individuals in areas of disease prevention, health promotion, or behavior change

2+ years' experience in a customer service-related environment for government programs

Proven ability to influence course of action when others are directly accountable for outcome

Intermediate proficiency in MS PowerPoint, Word, and Excel

Ability to understand the underlying business model and question / challenge others to think through the problems, improvement opportunities, solutions, and plans

Relationship building skills

You will be asked to perform this role in an office setting or other company location

Employees are required to screen for symptoms using the ProtectWell mobile app, Interactive Voice Response (i.e., entering your symptoms via phone system) or a similar UnitedHealth Group-approved symptom screener prior to entering the work site each day, in order to keep our work sites safe. Employees must comply with any state and local masking orders. In addition, when in a UnitedHealth Group building, employees are expected to wear a mask in areas where physical distancing cannot be attained
Preferred Qualifications:
Medicaid experience

1+ year customer service experience as an Advocate4me representative

Demonstrated ability to communicate complex ideas clearly and concisely and the ability to facilitate meetings

Exposure to cross functional business processes in a matrix environment within the healthcare industry

5+ years of demonstrating problem solving skills in a highly matrixed environment; demonstrating problem solving skills

Broad knowledge of operational systems and processes (Provider Data, Claims, etc.)

Broad knowledge of Advocate4me program
Careers at UnitedHealthcare Community & State. Challenge brings out the best in us. It also attracts the best. That's why you'll find some of the most amazingly talented people in health care here. We serve the health care needs of low income adults and children with debilitating illnesses such as cardiovascular disease, diabetes, HIV/AIDS and high-risk pregnancy. Our holistic, outcomes-based approach considers social, behavioral, economic, physical and environmental factors. Join us. Work with proactive health care, community and government partners to heal health care and create positive change for those who need it most. This is the place to do your life's best work.(sm)
Diversity creates a healthier atmosphere: UnitedHealth Group is an Equal Employment Opportunity/Affirmative Action employer and all qualified applicants will receive consideration for employment without regard to race, color, religion, sex, age, national origin, protected veteran status, disability status, sexual orientation, gender identity or expression, marital status, genetic information, or any other characteristic protected by law.
UnitedHealth Group is a drug-free workplace. Candidates are required to pass a drug test before beginning employment.
Job Keywords: Member Advocate, Non-Discrimination Coordinator, Coaching, Member Advocate, Non-Discrimination, PowerPoint, Word, Excel, Office, Government Programs, Disease Prevention, Health Promotion, Behavior Change, Medicaid, Advocate4me, Healthcare, Provider Data, Claims, Indianapolis, IN, Indiana
UnitedHealth Group