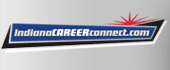 Job Information
Covanta

Mgr., Supplemental Waste Program (Indianapolis EfW facility)

in

Indianapolis

,

Indiana
Mgr., Supplemental Waste Program (Indianapolis EfW facility)
Job ID
10536
Location
Indianapolis, IN
Functional Area
Plant Operations
Department
Plant Operations
Position Type
Full-Time Regular
Education Required
Technical Degree/ Diploma/ Certificate (EU)
Experience Required
Minimum 3 Years
Relocation Provided
Maybe
Position Description
Covanta is a world leader in sustainable waste management and renewable energy. Covanta's 45 Energy-from-Waste (EfW) facilities provide communities and businesses around the world with an environmentally sound solution to their solid waste disposal needs by using waste to generate clean, renewable energy. Covanta is a listed company under the symbol CVA.
Annually, Covanta's modern Energy-from-Waste facilities safely and securely convert approximately 20 million tons of waste into 9 million megawatt hours of clean renewable electricity and almost 9 billion pounds of steam that are sold to a variety of industries. Covanta's facilities also recover 400,000 tons of metal per year for recycling.
To learn more about how Covanta's facilities provide sustainable waste management for the communities it serves, visit www.covanta.com. Information on our facilities is available at http://www.covanta.com/facilities.aspx. For career opportunities, visit http://www.covanta.com/careers. Covanta is an Equal Opportunity Employer.
Manage the day to day activities of the facility Non Hazardous Profiled Waste (NHPW) program at the Covanta Indianapolis facility. Coordinate with facility operations and business functions, Covanta Environmental Solutions (CES) and ensure strong customer relations. Ensure business is conducted in the spirit of all related Permits, Procedures, SOP's, Contracts and standard acceptable business practices. 1. Supervise Waste Receiving - This position is responsible for supervising the unloading, inspection and processing of NHPW. 2. Follow Requirements - This position will ensure that all CES Approval Requirements, Standard Operating Procedures, Regulatory Requirements and facility EHS requirements are followed. 3. Coordinate with Operations _ Work cooperatively with facility operations personnel to ensure inbound waste is managed in accordance with operational management plans (tipping floor, pit, operations, traffic flow, etc.) 4. Program Administration - Ensure all paperwork and procedures are properly administered to ensure consistency with the CES assured destruction and zero landfill program. 5. Customer Witnesses, Tours and Audits - Will assist customer's visits to the facility to conduct secure witness destruction, basic tours and in depth audits. Will coordinate with team to ensure customer visits are efficient. 6. Communications - serve as the central p pint of contact for all NHPW activities between: a. Facility Operations b. Facility Environmental c. CES d. Environmental Health and Safety e. NHPW Sales f. MSW Sales 7. Responsible for coordination with other parties and the direct supervision of unloading dock operations, ash/by-products load out, LDI(liquid direction injection) and municipal solid waste pit operations. 8 Knowledgeable in the evaluation, operation and maintenance of large mobile heavy equipment including front end loaders, fork trucks and telehandlers. 9. Coordinate tasks relative to pre-screening operations, load inspections, inbound and outbound hauler issues and facility QA/QC programmatic requirements. 10. Additional requirements - This position reports to the Facility Manager and will include duties such as lifting packages (up to 50 lbs.), assisting in outages, covering department positions during vacations, assisting facility buyer with receiving and inventory as well as performing other duties as assigned.
Position Requirements
High School Diploma required, technical degree or B.S. preferred.

Experience with Environmental Sciences, Chemistry a plus.

Shipping/Receiving experience a plus.

Strong leadership, communications and computer skills are required.

Experience with customer service and account management preferred.