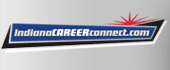 Job Information
Carrier

New Product Development Senior Manager

in

Indianapolis

,

Indiana
Date Posted:
2020-12-08-08:00
Country:
United States of America
Location:
CAI23: Carrier-Indianapolis, IN 7310 W Morris St, Indianapolis, IN, 46231 USA
Carrier is a leading provider of HVAC, refrigeration, fire, security, and building automation technologies. These high-technology products and services enable modern life by delivering efficiency, safety, and security across several platforms!
The candidate will be responsible for leading a cross-functional engineering team to design and launch new residential split system product that meets market requirements. In addition, the candidate will provide technical support and guidance to other business functions to support quality, manufacturing, and supply chain objectives.
Key responsibilities:
Each day, the engineering team is working to meet some of the most unique and exciting global challenges. In order to maintain our role as a global leader, we continue to seek hardworking, ambitious engineering leaders to join our team. If you thrive in a fast-paced environment and are looking for an opportunity to apply your leadership skills, then we have a great opportunity for you. We are seeking an innovative, data driven, results-oriented manager to contribute to our continued legacy of innovation.
The New Product Development Senior Manager is responsible for the technical leadership and management of product development activities for Residential Air Conditioning and Heat Pump Outdoor products. Your key responsibilities would include:
Collaborate cross-functionally to develop and influence a 3-5 year product roadmap

Ensure rigorous execution of development lifecycle tollgate process within the business and with global suppliers to ensure ongoing innovation and customer focus

Lead and manage a team of engineers across multiple locations to ensure timely specification, development, and qualification of products in accordance with documented market requirements and agency standards

Work with lab personnel, global supplier development teams and their associated management teams to ensure successful completion of test plans and unit builds

Communicate product requirements to suppliers and ensure supplier understanding of requirements in design and during production phases

Own and clearly report all financial budgeting, and exhibit cost consciousness for all expenditures for engineering team

In collaboration with Quality organization, accurately report and act on any product safety risk identified or advised

Develop and implement standard work practices for engineering and development

Develop project schedules and manage the project team to complete tasks timely

Collaborate with Marketing and Product Management to develop support material for new products including installation and service manuals, product data manuals, service manuals, etc.

Work with cross-functional teams to guide the organization through field reports and quality management

Develop and maintain annual RD&E plans

Support and lead quality and cost improvement projects as required

Willingness to tackle any task or project that will benefit the group or company
Qualifications:
BS Degree in Engineering or related field, MS Degree desired

10+ years' experience leading new product development in software, hardware, and systems engineering.

Expert in engineering methods, tools, and processes with a strong focus on continuous improvement.

Strong understanding of the fundamentals of heat transfer, fluid dynamics, and thermodynamics

Demonstrated experience leading multi-disciplined engineering teams to meet program deliverables on time and within budget.

Demonstrated experience establishing strategic partners, OEM relationships, and product introduction into volume manufacturing.

Demonstrated experience with complex system architectures and the development of multi-generation product and technology plans.

Demonstrated excellent communication, negotiating, problem-solving, root cause analysis, and influencing skills at all levels and with external organizations.

Demonstrated global experience and thought leadership, through experience with global teams – open to all expertise regardless of physical location.

Self-motivated and results-oriented.

Both people and results-oriented. Able to encourage trust.

Demonstrated experience in project management, Agile development process, and continual process improvement across multiple large, concurrent projects

Demonstrated ability to lead a development team and mentor team members to meet project objectives

Ability to exercise independent judgment in assessing the priority and severity of issues.
Carrier is An Equal Opportunity/Affirmative Action Employer. All qualified applicants will receive consideration for employment without regard to race, color, religion, sex, sexual orientation, gender identity, national origin, disability or veteran status, age or any other federally protected class.
Job Applicant's Privacy Notice:
Click on this link (https://www.corporate.carrier.com/legal/privacy-notice-job-applicant/) to read the Job Applicant's Privacy Notice
Carrier