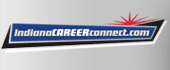 Job Information
Goodwill Indy

NFP Regional Community Health Advocate - Anderson Region

in

Indianapolis

,

Indiana
POSITION SUMMARY
Nurse-Family Partnership, a maternal and early childhood home visiting program, fosters long-term success for first-time moms, their babies, and society.Nurse-Family Partnership's maternal health program introduces vulnerable first-time parents to caring maternal and child health nurses.This program allows nurses to deliver the support first-time moms need to have a healthy pregnancy, become knowledgeable and responsible parents, and provide their babies with the best possible start in life.Nurse-Family Partnership is implemented in collaboration with the Goodwill Guides model, which uses a holistic, whole-family approach that provides the right opportunities and services for particular stages of child and family development. This position will coordinate with NFP team(s) to conduct outreach activities in designated markets to increase demand and referrals to NFP.
This role demonstrates behaviors consistent with our Mission, Vision and Values, on behalf of Goodwill of Central & Southern Indiana.
This position is grant funded and will run until the end of the calendar year. The goal is to get more grant funding to extend the project but there are no guarantees.
Responsibilities
Driving to Grant, Blackford,Madison,Deleware,Henry, Randolph, and Wayne counties

Establish relationships with community organizations that could refer to NFP. Maintaining contact with these organizations, including:

Distribution of client recruitment materials

Presentations to community groups and healthcare providers

Visits to community partners to receive referrals

Share information about agency resources with NFP team

Build awareness about NFP in community.

Establish community partners for referrals to NFP, by developing relationships and establishing MOU's.

Attend health fairs and other community events to promote NFP.

Track outreach data and efforts.

Perform other duties as assigned.

Flexible scheduling, will require working some evenings and weekends

A valid Indiana driver's license and auto insurance.
POSITION QUALIFICATIONS
Minimum of 1-2 years of related work experience is required, including non-profit experience, outreach or other work with community groups, neighborhood outreach with churches or religious congregations, or other community-based programs.

Associate degree in related field required. Bachelor degree preferred.

Excellent interpersonal as well as written and oral communication skills. The ability to effectively communicate with and engage community organizations and healthcare providers is critical.

Excellent time management and organizational skills and a strong ability to follow through.

A positive and respectful attitude with all work-related contacts and members of the community.

Ability to utilize good judgment to solve practical problems and deal with a number of variables.

Demonstrated accuracy, thoroughness and a keen attention to detail.

Proven ability to collaborate with a team of colleagues, seek guidance from the supervisor as needed, as well as to work independently and in a self-directed manner.

Ability to work with people of diverse social and professional backgrounds.

A genuine interest and curiosity in learning new skills.

Comfortable with Microsoft Word, Excel, Outlook and PowerPoint.

Comfortable with mobile communication and social media, such as texting, Instagram, Facebook, Snap Chat, etc.
BENEFITS
Full-time employees may participate in a comprehensive benefits program that includes:
Continuing education and leadership development

Comprehensive health plan

Paid time off (PTO)

Life, dental and vision insurance

Short- and long-term disability plans

Nationally recognized preventive health and wellness program

Section 125 pretax health spending account, dependent care spending account and premiums
To learn more about our Mission and Values, please.
Goodwill of Central and Southern Indiana is an EEO Employer/Vet/Disabled
CategoryMission Services
TypeFull Time