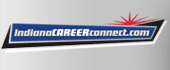 Job Information
Oracle

OCI Solutions Architect – Oracle Packaged Apps

in

Indianapolis

,

Indiana
Overlay sales personnel providing specialist product expertise to the sales force.
Partners with Account, Technology, and Application sales representatives to qualify and close new business on Oracle solutions. Provides specific industry or product expertise to facilitate the closing of deals within sales representatives territory. Interacts with sales team to architect the solution, and develop and execute solution strategies for market. Manages solution opportunities to obtain appropriate and necessary resources for all qualified opportunities. Leads teams in the sales process for establishing market visibility and deal visibility. Presents/demonstrates solution to high level clients and industry conference attendees. May provide training to field sales on industry/solutions. Builds and maintains a network and up to date specific industry or product knowledge.
Leading contributor individually and as a team member, providing direction and mentoring to others. Work is non-routine and very complex, involving the application of advanced technical/business skills in area of specialization. 8 years applicable experience preferred. Subject matter expertise in industry/product space. Knowledge of key industry leaders and management. Knowledge of Oracle competition. Presentation and product demonstration experience. Previous consultative selling experience preferred. Excellent communication, negotiating, and closing skills with prospects and customers. Travel may be needed. BA/BS degree in related field.
Oracle is an Affirmative Action-Equal Employment Opportunity Employer. All qualified applicants will receive consideration for employment without regard to race, color, religion, sex, national origin, sexual orientation, gender identity, disability, protected veterans status, age, or any other characteristic protected by law.
Our cloud solutions are transforming the world of business, empowering governments, and helping society evolve with the pace of change. Join our team of top-class consultants and help our customers achieve more than ever before.
Oracle Cloud Infrastructure (OCI) is looking for experienced Solutions Architects (SA) to be a Subject Matter Experts (SME) in the area of Oracle Package Apps (E-Business Suite, PeopleSoft, JDE, Siebel, Hyperion, RGBU, FGBU), leveraging OCI Services to solve customer problems and drive down customer costs. The Specialist Solutions Architect will partner closely with the Business Development and Sales teams, to enable large-scale customer use cases and drive the adoption of OCI solutions.
Oracle OCI Gen 2 is our next-generation cloud service built from ground up for the most demanding application requirements with diverse performance, reliability, and governance requirements for a variety of customer use cases. We are rapidly expanding our footprint and continuously building innovative solutions.
Who is the I-Team?
The I-Team is a customer-facing, a highly technical team within Oracle Sales Organization that is comprised of Enterprise Architects, Solution Specialists, and Software Engineers. We work closely with customers and partners providing guidance, troubleshooting, and best practices.
Description
What You'll Do
Regardless of how you will be sharing your expertise, whether either in person, in white papers, or via video conference, you will be delivering world-class technical enablement and inspire customer loyalty. As a Principal Solutions Architect, you will:
• Develop white papers, blogs, reference implementations, and presentations to enable customers and 3rd parties to fully leverage OCI platform capability to architect solutions for Oracle Package Apps (E-Business Suite, PeopleSoft, JDE, Siebel, Hyperion, RGBU, FGBU)
• Create field enablement materials for the broader SA population, to help other SA's understand how to integrate OCI solutions into customer architectures.
• The Specialist SA will partner closely with the Business Development and Engineering teams, to enable large-scale customer use cases and drive the adoption of OCI solutions.
• Participate in deep architectural discussions with customers, partners, and Oracle field personnel to ensure solutions are designed for successful deployment in the cloud.
• Capture and share best-practice knowledge amongst the field and internal teams.
• Build deep relationships with senior technical individuals on our customer's team to enable them to be cloud advocates.
• Act as a technical liaison between customers, service engineering teams, and support.
Required Skills/Experience
What You'll Bring
You have that rare combination—a sharp technical aptitude and an understanding of business. You'll use this to help customers achieve real-world success with our products. We are looking for US Based Candidates with the following Skills and Experience look for:
• Deep expertise in the area of Oracle Package Apps
• Deep expertise in areas of Exadata and Oracle Database
• Previous Experience with OCI, AWS, GCP, Azure will be preferred
• Programming/Scripting skill in Python, Scala, Go, Ansible
• Strong verbal and written communications skills. Past experience writing and publishing technical white papers.
• BS/MS degree required; Computer Science or Engineering degree with Technical background highly desired; Advanced Degree a plus.
• Communication skills to convey complex ideas and topics to multiple audiences.
Job: *Sales
Organization: *Oracle
Title: OCI Solutions Architect – Oracle Packaged Apps
Location: United States
Requisition ID: 20000UNB
Oracle