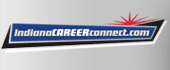 Job Information
Lilly

Oncology Multicultural Brand Manager

in

Indianapolis

,

Indiana
At Lilly, we unite caring with discovery to make life better for people around the world. We are a global healthcare leader headquartered in Indianapolis, Indiana. Our 39,000 employees around the world work to discover and bring life-changing medicines to those who need them, improve the understanding and management of disease, and give back to our communities through philanthropy and volunteerism. We give our best effort to our work, and we put people first. We're looking for people who are determined to make life better for people around the world.
Organization Overview:
The Multicultural Brand Manager will be responsible for integrating and implementing the consumer Multicultural marketing strategy into brands plans to help deliver the brand/business objectives for Verzenio and across Oncology Business Unit.
Find and Incorporate appropriate cultural insights, specifically African American and other diverse segments, into actionable brand programs.

Develop multicultural marketing plans in collaboration with brand and cross functional teams.

Support the brand teams in the strategic integration and in the development of cross-cultural brand specific plans.

Provide the Multicultural consumer voice and insights in the pursuit of integrated marketing plans to improve consumer outcomes. The role will be focused on Multicultural Consumer Marketing for Verzenio and support across the Oncology Therapeutic Area.
Key Objectives/Deliverables:
Associate Brand Manager responsibilities are listed below. An Associate Brand Manager of Marketing may not perform all of the tasks listed.
Lead and influence :
Lead and influence decision making cross-functionally, particularly as it pertains to developing insights based marketing strategies to improve consumer outcomes. Comfortable with discussion/presentation with cross-functional teams and senior leaders.
Business Impact :
High degree of business impact. Responsible for understanding and integrating marketing and customer strategies to ensure we deliver business goals.
Strategic Brand Integration:
Lead Multicultural consumer marketing strategy for Verzenio and Oncology Business Unit brand portfolio. Integrate with overall brand strategy. Actively participate in insight generation activities across key players and identify cultural integration and amplification issues/opportunities. Participate in annual brand planning process, including development of consumer related objectives and measures. Evaluate and make business recommendations leveraging synergies across diverse customer groups to optimize all consumer outcomes.
Gaining and Advocating Customer Insight:
Lead identification of key cultural consumer insights for the brand in partnership with market research and agency partners. Develop a deep understanding of the Multicultural consumers. Ensure insights are appropriately reflected in all communications.
Message Development/Creative Development:
Lead development and integration of cultural consumer insights into overall Brand White Card, and specific Cultural White Card, Brand Positioning, and integration/amplification of creative platform in partnership with consumer agency and market research. Consult with brand team on application of the White Card development process across different key player groups.
Agency Management: Effectively manage agency relationships. Establish expectations (two-way) for client – agency partnership. Build relationship with account supervisor to accomplish consumer focused strategy and tactics. Be liaison between General Market and Cultural Agencies. Develop action plans as needed based on regular partnership evaluation.
Additional Responsibilities
Planning, Development, Implementation, Tracking and Optimization:
In collaboration with agency, brand, and, cross-functional team, develop, independently manage, evaluate and optimize cultural integrated program to deliver on business results. Ensure consistent application of brand and cultural strategy, cultural consumer insight across consumer touchpoints and channels.
Market Monitoring: Review marketplace data and make recommendations for brand implications/actions. Follow-up with market research as needed to investigate implications.
Financial Management: Track and manage brand budget for program including tracking, reconciliation and update in MMS. Provide roll-up to consumer marketing manager and make recommendations for trade-offs as needed. Lead quarterly Multicultural Scorecard including business, brand, and consumer tracking with the appropriate recommendations.
Risk Management: Ensure compliance with all consumer marketing guidelines, good promotional practices, privacy policies, and other policies and procedures.
BASIC REQUIREMENTS:
Bachelor's degree, marketing or related field

Seven years of consumer and/or Multicultural marketing experience

Five years of ownership and accountability for business results

Demonstrated strategic thinking, analytical, and problem solving skills

Self-directed, strong project management, budget management and prioritization skills

Proactive problem identification and solution. Proven ability to drive innovative business solutions

Strong decision-making skills and experience

Demonstrated peer and cross-functional leadership, influence and collaboration

Agency management experience

Demonstrate cultural understanding
PREFERRED QUALIFICATIONS:
Experience leading or implementing Multicultural marketing programs

Experience gaining and activating Cultural consumer insights

Ability to work effectively within complex, changing environment.

Enthusiastic, ability to energize, motivate and influence others towards a common vision

Experience with marketing plan development and implementation.

Knowledge and execution of consumer marketing processes, including insights exploration, cultural segmentation, brand positioning (white card) & campaign development, volume forecasting, engagement strategy and media/channel mix, metrics/tracking.

African American insights understanding is a plus

Spanish communication is a plus.

Strong Communication (written and oral) skills

MBA preferred
Education Requirements:
Travel Percentage:
Additional Preferences:
Strong project management skills

Expertise with US affiliate marketing materials approval processes (PCA, VVPM, FCAP) is a plus.

Outstanding Team Player
Eli Lilly and Company, Lilly USA, LLC and our wholly owned subsidiaries (collectively "Lilly") are committed to help individuals with disabilities to participate in the workforce and ensure equal opportunity to compete for jobs. If you require an accommodation to submit a resume for positions at Lilly, please email Lilly Human Resources ( LillyRecruitingCompliance@lists.lilly.com ) for further assistance. Please note This email address is intended for use only to request an accommodation as part of the application process. Any other correspondence will not receive a response.
Lilly is an EEO/Affirmative Action Employer and does not discriminate on the basis of age, race, color, religion, gender, sexual orientation, gender identity, gender expression, national origin, protected veteran status, disability or any other legally protected status.
At Lilly we strive to ensure our employees are part of a team that cares about them and our shared purpose of making life better for those around the world. How do we do this? We continue to look for ways to include, innovate, accelerate and deliver while maintaining integrity, excellence and respect for people.​ We hope that you seek to join us on our journey as we create medicine and deliver improved outcomes for patients across the globe!
#WeAreLilly
Lilly