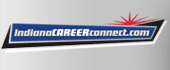 Job Information
Franciscan Health

PACE Quality Improvmt Coord

in

Indianapolis

,

Indiana
PACE Quality Improvmt Coord
PACE Program
Franciscan Health
8111 South Emerson Avenue Indianapolis, IN 46237
Days
Full-Time
Bachelor's Preferred
WHAT WE NEED
Compassionate PACE QI Coordinator
WHO WE ARE LOOKING FOR
Exceptional quality health care doesn't happen by luck; it happens because there is a team of health care professionals working together – each doing their own job to the highest standards and working together for a common goal. Our PACE Quality Improvement Coordinators are an important part of this care team by overseeing and implementing the QI plan for PACE. These extra steps make all the difference.
Do you have excellent follow-through skills? Do you love helping others? Would you like to work in a place that values your skills and believes that serving with faith is the best possible way to serve? We have a team of people waiting for you.
WHAT YOU WILL DO
Ensure PACE Organization is CMS and State Administering Agency (SAA) is audit ready 24x7x365.

Conduct an annual review of the Quality Improvement Program (QI) plan as appropriate.

Oversee and coordinate continuous quality improvement (CQI) with discipline specific quality indicators following key these components: identification, investigation, implementation, improvement, and monitoring.

Recommend corrective action and timelines for improvement.

Oversee data management for QI activities including coordination of collection, entry, analysis and assessment of data as required by CMS, FSSA, and other oversight agencies per PACE contracts.

Utilize alerts and best practices (e.g. Sentinel Event Alerts and NCQA guidelines) to perform gap assessments and implement strong actions that will alleviate identified gaps.

Actively participate and coordinate if appropriate, CMS / PACE calls, State (SAA) Reporting Calls, Professional Services Committee, Participant Advisory Committee (PAC), FALL Committee, Quality Reporting Meeting, and other designated meetings as assigned.

Utilize clinical and financial benchmarking information to assist with goal setting for quality improvement.
WHAT IT TAKES TO SUCCEED
Prior Quality experience.

Prior Managed Care and/or CMS Audit experience.

Knowledge of quality domains of clinical improvement, safety science, operational improvement, participant experience, regulatory compliance, and measurement, analysis and reporting of data.

Analyze data.

Build quality and safety programs to achieve results.

Knowledge of performance improvement methods.

Lead performance initiatives and teams.

Research and review evidence-based standards of care for consideration for implementation in workflows and care.
WHAT WE'RE LOOKING FOR
1-3 Years Experience
License(s):
Certification(s):
Travel: Up to 20%
EQUAL OPPORTUNITY EMPLOYER
It is the policy of Franciscan Alliance to provide equal employment to its employees and qualified applicants for employment as otherwise required by an applicable local, state or Federal law.
Franciscan Alliance reserves a Right of Conscience objection in the event local, state or Federal ordinances that violate its values and the free exercise of its religious rights.
Franciscan Alliance is committed to equal employment opportunity.
SUPPORT SERVICES ​​​​
Indianapolis, IN, US, 46237
Full-Time
Up to 20%
employmentType: Full-Time
Days
Indianapolis
IN
46237
8111 South Emerson Avenue