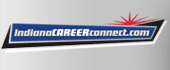 Job Information
Defense Finance and Accounting Service

PERSONNEL SECURITY SPECIALIST

in

Indianapolis

,

Indiana
Summary
Who may apply: Current/Former Permanent Federal Employees, 30% or more Disabled Veterans, Veterans Recruitment Appointment, Schedule A, Peace Corps, Vista, Interagency, Career Transition Assistance Plan applicants and other Special Appointment Authorities applicants in the local commuting area with the exception of Veterans Employment Opportunities Act and Eligible Military Spouse Preference (MSP) applicants. Position will be filled at the entry grade of GS-07, full-performance level of GS-11.
Responsibilities
Determines eligibility of persons to occupy sensitive positions based on security concerns related to suitability for employment.
Determines adequacy of investigations and adjudications as they relate to position sensitivity and national security classified access requirements.
Reviews and evaluates submitted documentation to initiate personnel security investigations and to determine completeness by applying security principles and pertinent guidelines.
Evaluates derogatory subject information and recommends or determines whether security clearances should be granted, suspended, revoked, denied or the investigation should be expanded.
Institutes internal controls to protect personnel security case files from inadvertent disclosure.
Consults with operating officials both internal and external to the Defense Finance and Accounting Service (DFAS), providing well thought out answers to issues that are likely to arise in the security field.
*Duties as described above reflect the full performance level of the position. Duties assigned to the entry level (GS-07) will be developmental in nature.
Requirements
Conditions of Employment
Qualifications
One year of specialized experience equivalent in level of difficulty and responsibility to that of the next lower grade (GS-05) within the federal service, which demonstrates the ability to perform the duties of the position, is required. Specialized experience is defined as: applying basic personnel security regulations, guidelines and standards in order to provide procedural or technical support in the administration of a personnel security program, and responding to procedural questions regarding personnel security program processes. Time-in-Grade: Current or former federal employees who have held a GS position in the preceding 52 weeks, must meet the time in grade requirement. Applicant must have served 52 weeks as a GS-05 or higher grade in Federal Service.
Education
GS-07 (2-grade interval) Substitution of Education for Experience: One full year of graduate level education or Superior Academic Achievement (http://www.opm.gov/qualifications/policy/ApplicationOfStds-04.asp) may be substituted to meet the specialized experience requirement. Equivalent combinations of successfully completed graduate level education and experience may be used to meet total experience requirements. If you are using education to substitute for the specialized experience, you must submit transcripts at the time you apply. To be creditable, education must have been obtained in an accredited college or university recognized by the U.S. Department of Education (http://www2.ed.gov/admins/finaid/accred/index.html).
Additional Information
If you are unable to apply online, view the following link for information regarding Alternate Application. Moving expenses will not be paid. The Tax Cuts and Jobs Act of 2017 makes certain reimbursements/payments taxable. For information on these changes and the Relocation Income Tax Allowance (RITA), for which some appointees are eligible, click here. For positions where relocation is paid (see Location block of vacancy announcement), you can learn more about relocation allowances and entitlements. Telework availability will be based upon the mission requirements and supervisory determination. We may use this announcement to make a temporary promotion. For some positions, the temporary promotion may be made permanent without further competition. Selections are subject to restrictions resulting from the DoD Program for Stability of Civilian Employment. A two year probationary or trial period may be required. We may use this announcement to fill additional vacancies within 120 days of the closing date. This position is Non-Exempt from the Fair Labor Standards Act at the entry grade of GS-07. Travel requirement is occasional. This position is not covered by a bargaining unit. This position will be covered by formal training under the DFAS Career Acclimation Program (DCAP). The purpose of this program is to develop well-qualified, well-trained, high potential employees for future positions within DFAS. Promotion is conditional based on performance, successful completion of training, and availability of higher graded work. Participants who do not successfully complete the program may be separated. Priority Placement Program (PPP) Military Spouse Preference (MSP) eligible candidates who currently occupy a formal training program position will be entitled to exercise their priority preference. Retired Civil Service Employee: Employment of retired Federal employees receiving an annuity is subject to the requirements of the Department of Defense (DoD) policy guidance. (See DoD Instruction 1400.25, Volume 300, at http://www.dtic.mil/whs/directives) In accordance with Department of Defense (DoD) Manual 3305.13-M "DoD Security Accreditation and Certification", this position has been identified as a Defense Security Position (DSP). As such, the individual selected for this position must obtain and/or maintain a Security Fundamentals Professional Certification (SFPC). Individuals who do not meet the applicable certification requirements must obtain it within two years after the first duty day in this position. Upon appointment to this position, the selectee must also sign an agreement acknowledging the SFPC requirement as a condition of employment and agree to allow DoD to access and monitor the certification qualifications associated with this DSP.