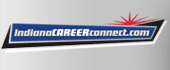 Job Information
Walgreens

Pharmacy Resident - Purdue University

in

INDIANAPOLIS

,

Indiana
Job Description:
The purpose of the PGY1 Community-Based Pharmacy Residency Program to build upon the Doctor of Pharmacy education and outcomes to develop community-based pharmacist practitioners with diverse patient care, leadership, and education skills who are eligible to pursue advanced training opportunities including postgraduate year two (PGY2) residencies and professional certifications.
Walgreens Community-based Pharmacy Residency Program is a postgraduate training opportunity for pharmacists to enhance their skill set in the community pharmacy setting. The residency is academically affiliated and supported, in part, by Purdue University College of Pharmacy. The majority of the residency experience will be located in Indianapolis, Indiana. This residency will allow the pharmacist to build on their professional skills by providing a variety of patient care services, including specialty pharmacy services.
Pharmacists in this setting will have a direct influence on patient outcomes through participation in patient counseling, immunization services, Medication Therapy Management, patient adherence, transitions of care, and specialty pharmacy. Residents will also work to develop collaborations with providers, public health, and other area organizations to help improve the quality of patient care. The resident will complete a teaching certificate program and will assist in teaching opportunities and precepting experiences for Purdue University College of Pharmacy. The residency program graduates will be leaders in the pharmacy community setting and will have an active role in advancing community pharmacy practice.
Residency Activities
-Develop skills needed in Walgreens health system pharmacy relationships and specialty pharmacy.
-Working with disease states such as oncology, chronic inflammatory diseases, HCV, HIV, transplant, and others with Limited Distribution Drug (LDD) therapies
-Development of collaborative programs to improve patient adherence and outcomes
-Patient counseling and Medication Therapy Management services
-Community outreach supporting public health
-Pharmacy advocacy in local, state, and national organizations
-Evaluate sustainability of new patient care programs as well as enhance and manage existing programs
-Collaborate to improve pharmacist roles in transitions of care
-Administer immunizations in a variety of settings and partnerships
-Develop management and medication distribution skill set
-Design and conduct a patient centered business plan
-Complete a Teaching Certificate Program
-Serve as a preceptor to pharmacy students
-Design and conduct a practice based research project
-Present research project findings at a professional conference
Job ID: 471488BR
Title: Pharmacy Resident - Purdue University
Company Indicator: Walgreens
Employment Type: Full-time
Job Function: Retail
Full Store Address: 7120 CLEARVISTA DR,STE 1900,INDIANAPOLIS,IN,46256-01569-16559-S
Full District Office Address: 7120 CLEARVISTA DR,STE 1900,INDIANAPOLIS,IN,46256-01569-16559-S
External Basic Qualifications:
​Doctor of Pharmacy degree from a college or school of pharmacy accredited by the Accreditation Council for Pharmacy Education

Ability to obtain pharmacist license within the state of residency within 90 days of the start of the residency program

Submission of residency application materials to Pharmacy Online Residency Centralized Application Service (PhORCAS)

Individuals must participate in and adhere to the rules of the ASHP Resident Matching Program.

Certified Immunizer or willing to become an immunizer within 90 days of hire.
Preferred Qualifications:
Prefer six months of experience in a retail environment.

Prefer to have prior work experience with Walgreens.

Prefer good math skills so they can fill prescriptions accurately, including counting, measuring and weighing medications.
An Equal Opportunity Employer, including disability/veterans.
Shift:
Store: 16559-INDIANAPOLIS IN
Walgreens