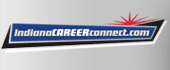 Job Information
Franciscan Health

Physician - Urgent Care

in

Indianapolis

,

Indiana
Physician - Urgent Care
CityWay Express Care
Franciscan Physician Network
325 S. Alabama, Suite 100 Indianapolis, IN 46204
Days
Full-Time
Residency Required
WHO WE ARE LOOKING FOR:
Franciscan Physician Network is seeking Board Eligible/Board Certified physicians to join our group at Franciscan Immediate Care in Central Indiana. Our Immediate Care physicians practice quality medicine are friendly and caring and provide excellent customer service to our patients.
WHAT WE NEED:
Ideal candidate will have excellent diagnostic skills with strong focus on clinical excellence and patient satisfaction. Candidate will be a quick thinker, with the ability to multi-task in a fast-paced environment. Provider will display exceptional interpersonal skills while working collaboratively to coordinate and deliver the highest quality of care.
WHAT YOU CAN EXPECT:
Clinic Schedule: Sunday – Saturday, 8:00 a.m. – 8:00 p.m.

Weekend and Holiday schedule rotations

Will rotate between four urgent care facilities

3.5 – 5 patients treated per hour on average

Flexible scheduling

Must be DOT certified

Great collaboration with other Physicians and Advanced Practice Providers

Outreach to Indianapolis and surrounding areas

Electronic health record system customized for Urgent Care

Lab and X-Ray onsite

Common Diagnoses:

Cold, flu and cough

Cuts and lacerations

Strains, sprains and fractures

Upper respiratory infection

Urinary tract infection

Occupational Physicals

Telehealth is offered

Busy urgent care's
WHO WE ARE:
Franciscan Physician Network (FPN), a division of FRANCISCAN HEALTH, brings together the many primary care and specialty physician groups associated with Franciscan Health's hospitals and access points across Indiana and Illinois. FPN includes over 1,000 Physicians and Advanced Practice Providers.
With 13 hospitals, Franciscan Health is one of the largest Catholic Health Care systems in the Midwest. Of our 260+ locations, many are nationally recognized Centers of Health Care Excellence. Franciscan Health takes pride in providing compassionate, comprehensive care for our patients and the communities we serve.
WHAT WE OFFER:
At Franciscan Physician Network we strive to create a flexible and realistic work-life balance for our providers. Full- and part-time opportunities are offered with benefits, which could include:
Competitive compensation, including income guarantee, with bonus incentives

Generous recruitment bonus program including relocation allowance; commencement and retention packages

Paid malpractice

27 days of Allowed Time Off plus five additional paid days for CME with annual stipend

Full benefits package, including health, life, dental, vision and legal insurance

Retirement options, including 403(b), 457(b), 401(a)

Short- and Long-Term Own Occupation Disability

Customized marketing support

Leadership development through board and committee opportunities
MORE INFORMATION:
For more information, please contact Physician and Provider Services Team atpractice@franciscanalliance.orgor (844) 376-3627.
WHERE WE LIVE:
Indianapolis, Indiana's capital city, is in the heart of it all. Whether you are looking for a quiet suburban feel or the hustle and bustle of living in downtown, Indianapolis offers an affordable cost of living with excellent school options.Indianapoliscontinues to grow with thriving businesses and retailers, a strong corporate base, talented workforce, robust convention/hospitality market, and a quickly-expanding residential community with a superb quality of life. Indianapolis has a large, diverse population with many cultural events and restaurants.
Indianapolis is famously associated with sporting events as it hosts two of the largest one-day sporting events in the USA: the Indianapolis 500 and the Allstate 400 at the Brickyard. It is also home to several professional sporting teams like the NBA's Pacers, the WNBA's Fever, the NFL's Colts, and the Indianapolis Indians as well as top notch sporting facilities like the Lucas Oil Stadium.
Indianapolis Attractions:
Vibrant dining scene with a wide range of cuisines

Indianapolis Cultural Trail

White River State Parkand the Canal Walk

Indianapolis Museum of Art, The Children's Museum, The Eiteljorg, and many more museums

Variousshopping districtslike Mass Avenue, known for its many unique stores and boutiques; Fountain Square, an eclectic district located east of downtown, home to antique stores, art galleries and music stores; and Broad Ripple Village, an enclave that offers several trendy independent shops and boutiques.
WHAT WE'RE LOOKING FOR
License(s): Physician License
Certification(s): Board Certified
Travel: Never or Rarely
EQUAL OPPORTUNITY EMPLOYER
It is the policy of Franciscan Alliance to provide equal employment to its employees and qualified applicants for employment as otherwise required by an applicable local, state or Federal law. Franciscan Alliance reserves a Right of Conscience objection in the event local, state or Federal ordinances that violate its values and the free exercise of its religious rights. Franciscan Alliance is committed to equal employment opportunity.
PHYSICIAN & ADVANCED PRACTICE PROVIDERS ​​​​
Indianapolis, IN, US, 46204
Full-Time
Never or Rarely
employmentType: Full-Time
Days
Indianapolis
IN
46204
325 S. Alabama, Suite 100