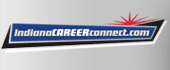 Job Information
Facebook

Preconstruction Program Development Manager

in

Indianapolis

,

Indiana
Intro:
Facebook's mission is to give people the power to build community and bring the world closer together. Through our family of apps and services, we're building a different kind of company that connects billions of people around the world, gives them ways to share what matters most to them, and helps bring people closer together. Whether we're creating new products or helping a small business expand its reach, people at Facebook are builders at heart. Our global teams are constantly iterating, solving problems, and working together to empower people around the world to build community and connect in meaningful ways. Together, we can help people build stronger communities - we're just getting started.
Summary:
Facebook is seeking a highly motivated team player to join our Data Center Engineering and Construction (DEC) team as a Preconstruction Program Development Manager on the Program Development team. This position will collaborate with a diverse range of both internal and external partners to achieve the mission of planning and developing for delivery of the safest and most highly reliable data centers in the industry that are engineered, designed, constructed, commissioned and operated with a long-term view. This position requires high levels of creativity and strategic thinking in order to achieve significant, meaningful and measurable impact across the program, enable considerable growth and continue supporting an existing program that is already delivering a substantial annual capacity, at scale and speed, to the business. We are looking for someone who can innovate, think critically and strategically, articulate their vision yet also always be willing and able to "roll up their sleeves" and do what is necessary to meet the most urgent and critical needs of the business. The Preconstruction Program Development Manager will have a sophisticated knowledge of the data center industry and demonstrated experience in the technical and business aspects of data center planning, design, construction, commissioning and operations. The position will develop deep partnerships with all levels across the organization to gather and understand technical considerations, operational and financial information, contract delivery methods, change management strategies, and retrofit considerations in new build and in operational facilities to maximize impact across the program. In addition, the position will develop industry partnerships to enhance the impact of the Infra Data Center (IDC) team across our fleet of existing, currently under construction and future, state of the art data centers globally. The successful candidate will manage a variety of program development initiatives focused in the preconstruction, contracts and project controls areas of expertise and in alignment with and to support our broader IDC and DEC vision and mission while balancing near-term, mid-term and long-term goals. The candidate will be a business leader that can both create a vision and have the ability to operationalize an initiative through development and embedment of new business process through communicating, training and tooling, and be able to measure the effectiveness of new initiatives. The individual will be able to work independently and be comfortable with ambiguity while driving specific measurable results that are focused on high impact and being responsible and accountable for delivering the predicted result. The successful candidate will be able to demonstrate an ability to work closely and collaborate with a wide range of internal and external cross-functional stakeholders to achieve the desired outcomes. They will also work to find opportunities for process improvement within the preconstruction, contracts and project controls space, and broader DEC space to drive consistency and efficiency across the organization, along with our cross-functional and external partners and improve on overall predictability of the business. This position is full-time and project locations will be spread across the United States and the world. Managing stakeholders located across all regions and time zones is a significant challenge and is key to the success of our projects. This is an excellent opportunity to join a growing Program Development and construction team and work on exciting data center projects throughout the globe, in an exciting and fast-paced environment.
Required Skills:
Establish partnerships both internally and externally to deliver program development services in the preconstruction, contracts and project controls space to our business with a long-term view and perspective as an owner and operator.

Partner with internal teams including engineering, delivery, quality, safety, legal, strategy and planning to enhance the program development services offering in the business.

Partner with teams from Facility Operations in order to account for the long-view owner/operator considerations and deliver that value to the program partners from the Program Development team.

Fully account for implications of change management within our organization and develop strategy to effectively manage change from a preconstruction, contracts and project controls services perspective.

Engage on contracts management to ensure new partners are delivering under the proper agreements with the correct commercial terms in order to manage FB risk.

Manage and respond to a high volume of daily interaction with cross-functional partners both inside and outside the company.

Act as liaison between the Legal Department and internal business clients and external contacts as needed to support new initiatives.

Proactively resolve business and operational issues with partners.

Collaborate with stakeholders, including finance and tax departments.

Lead the development of new processes and tooling as required to support new or existing initiatives as required by the business and operationalize new processes to support new initiatives or improve existing workflows.

Provide business analytic strength to help drive new initiatives critical to support the scale growth and optimization of our business.

Provide constructability perspective and input into new initiatives or ideas and influence implementation plan or provide critical considerations to be accounted for in TCO analysis. Include deep understanding and perspective of construction schedules, costs, supply chain analysis, risk analysis, labor markets, project cash flows and commercial contract terms and contract delivery methods.

Identify and drive initiatives to deliver significant change and produce meaningful impact and to further optimize the Program Development services provided to the business.

Develop and define KPIs for the purposes of measuring the effectiveness of new initiatives.

Up to 40% future travel to construction sites and partners may be required (domestic & international locations).
Minimum Qualifications:
Bachelor's Degree from an accredited university

15+ years of professional experience in the construction industry

Experience in developing strategy and leading teams to operationalize new initiatives

Experience with various contract delivery methodologies, legal considerations, IP, commercial terms, compliance, construction costs, schedules, labor market and supply chain

Expertise in data center engineering, design, commissioning and operations and ground up new build site development and construction as well as retrofit work in live environments

Experience influencing key stakeholders and drive strategic initiatives to conclusion

Experience with building communication plans and presentations

Knowledge of industry partners and pricing and cost structure considerations

Experience communicating with executives, peers and partners, and experience building consensus and collaborating on complex problems

Proven track record of dependability and accountability for results

Experience learning quickly in a fast-paced and evolving work environment
Preferred Qualifications:
Advanced degree in technical discipline or Business Administration

Degree in Electrical, Mechanical, Civil Engineering or Construction Management or strong technical background
Industry: Internet
Equal Opportunity: Facebook is proud to be an Equal Opportunity and Affirmative Action employer. We do not discriminate based upon race, religion, color, national origin, sex (including pregnancy, childbirth, or related medical conditions), sexual orientation, gender, gender identity, gender expression, transgender status, sexual stereotypes, age, status as a protected veteran, status as an individual with a disability, or other applicable legally protected characteristics. We also consider qualified applicants with criminal histories, consistent with applicable federal, state and local law. Facebook is committed to providing reasonable accommodations for candidates with disabilities in our recruiting process. If you need any assistance or accommodations due to a disability, please let us know at accommodations-ext@fb.com.
Facebook