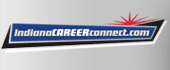 Job Information
Lilly

Principal Research Scientist-Medicinal Chemistry

in

Indianapolis

,

Indiana
At Lilly, we unite caring with discovery to make life better for people around the world. We are a global healthcare leader headquartered in Indianapolis, Indiana. Our 39,000 employees around the world work to discover and bring life-changing medicines to those who need them, improve the understanding and management of disease, and give back to our communities through philanthropy and volunteerism. We give our best effort to our work, and we put people first. We're looking for people who are determined to make life better for people around the world.
At Lilly, we serve an extraordinary purpose. We make a difference for people around the global by discovering, developing and delivering medicines that help them live longer, healthier, more active lives. Not only do we deliver breakthrough medications, but you also can count on us to develop creative solutions to support communities through philanthropy and volunteerism.
Do you have strong Organic Chemistry skills with deep and extensive working knowledge of modern synthetic chemistry methodologies, in-silico molecule design, experimental work, isolation/purification techniques and structural analysis of synthetic organic molecules? We are looking for an excellent teammate, very strong attention to detail, very strong problem-solving skills, a high level of learning agility, the ability to work across functions and within a diverse global organization, and the ability to perform as part of a flexible workforce.
The Discovery Chemistry Research and Technologies division of Eli Lilly is seeking an experienced researcher with a strong background in Synthetic and Medicinal Chemistry and Modern Drug Discovery. We also need excellent communication skills, and with the ability to work well in our Team Lilly environment. We are an innovative and dynamic team looking to enhance our diverse capabilities in drug discovery while staying committed to continually improving our abilities to make life better for patients around the globe.
Success in this role will involve:
Make safety a top priority, striving to exhibit a generative safety culture.

Ability to lead from the laboratory, as a project team member and leader, and key problem solver.

Formulate hypotheses, design and synthesize novel small molecules to engage disease-modifying molecular targets, and contribute decisively to the advancement of drug discovery programs from early lead generation to submission of candidate drugs to the clinic.

Use world-class structure-based drug design technologies and partner with expert colleagues in computational chemistry and biophysics to characterize protein-ligand interactions and gain key insights supporting de-novo molecular design.

Optimize lead compounds to improve potency and selectivity, as well as physicochemical and ADMET properties to meet the required target product profiles of novel high-quality medicines.

Collaborate with colleagues specialized in high-throughput automated synthesis, route optimization and scale-up to improve the overall efficiency and productivity of the group.

Proactively interact across teams and geographies to partner and collaborate with scientists in functional areas including pharmacology, translational sciences, ADME, toxicology, and legal to address program needs, increase your overall intuition for business, and provide them with Medicinal Chemistry perspectives.
Basic Qualifications:
PhD in Organic or Medicinal Chemistry or similar scientific area with 5+ years of relevant Industry Experience Or MS +10 years relevant experience in Organic or Medicinal Chemistry or similar scientific areas.

Demonstrated support of small molecule drug discovery
Additional preferred skills:
Medicinal Chemistry expertise in pharmaceutical, biotechnology or academic environments. Demonstrated knowledge of the following domains of Drug Discovery will be highly valued:

Lead optimization to improve properties of compounds, optimize in vitro and in vivo potency, selectivity, ADMET properties.

Contemporary understanding of ligand binding efficiency, energetics and how to optimize.

Drug metabolism and pharmacokinetics problem-solving.

Biophysical techniques such as X-ray crystallography.

Computational chemistry tools and methods.

Structure-based drug design.

Ability to maintain awareness of the latest literature of chemical transformations.

Examples of scientific creativity and the ability to ideate independently and within the team setting to solve problems through careful hypothesis creation, experimental design, analysis of complex data sets, and mechanism of action insights.

Ability to create and/or lead projects and initiatives, coordinating multiple scientific activities and team members simultaneously across various sites.

Excellent communication, organizational, and record retention skills, including strong command of the English language.

Demonstrated ability to mentor and develop junior scientific staff.

Robust track record of scientific contributions including peer reviewed publications, presentations, and patents.

Enthusiastic and self-motivated. Strong work ethic. Scientific curiosity. Can do, will do attitude.
Eli Lilly and Company, Lilly USA, LLC and our wholly owned subsidiaries (collectively "Lilly") are committed to help individuals with disabilities to participate in the workforce and ensure equal opportunity to compete for jobs. If you require an accommodation to submit a resume for positions at Lilly, please email Lilly Human Resources ( LillyRecruitingCompliance@lists.lilly.com ) for further assistance. Please note This email address is intended for use only to request an accommodation as part of the application process. Any other correspondence will not receive a response.
Lilly is an EEO/Affirmative Action Employer and does not discriminate on the basis of age, race, color, religion, gender, sexual orientation, gender identity, gender expression, national origin, protected veteran status, disability or any other legally protected status.
At Lilly we strive to ensure our employees are part of a team that cares about them and our shared purpose of making life better for those around the world. How do we do this? We continue to look for ways to include, innovate, accelerate and deliver while maintaining integrity, excellence and respect for people.​ We hope that you seek to join us on our journey as we create medicine and deliver improved outcomes for patients across the globe!
#WeAreLilly
Lilly