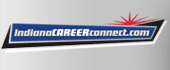 Job Information
Facebook

Product Manager, Connectivity Planning

in

Indianapolis

,

Indiana
Intro:
Facebook's mission is to give people the power to build community and bring the world closer together. Through our family of apps and services, we're building a different kind of company that connects billions of people around the world, gives them ways to share what matters most to them, and helps bring people closer together. Whether we're creating new products or helping a small business expand its reach, people at Facebook are builders at heart. Our global teams are constantly iterating, solving problems, and working together to empower people around the world to build community and connect in meaningful ways. Together, we can help people build stronger communities - we're just getting started.
Summary:
We believe connecting the world is one of the greatest challenges of our generation, and that everyone deserves access to the knowledge, tools, and opportunities that come from being connected. Facebook Connectivity Product Managers work with teams of engineers, designers, and data scientists to bring products to market. We are looking for entrepreneurial leaders to bring more people online, at higher data speeds, through transformative networking, cloud, telecom and connectivity technologies.
Required Skills:
Identify and drive Product-to-Market fit for Connectivity solutions in early-stage, industry-changing technologies

Understand strategic and competitive position and deliver products that are recognized as best in industry

Develop product requirement documents, leveraging market intelligence and knowledge on the state of the market and new developments, and by performing business and cost analyses

Drive and maintain Plan-of-Record for products

Define and analyze goals and metrics to ensure product success

Build trusted and highly effective working relationships with cross-functional teams including: engineering, design, data science, vendors, and policy/regulatory and market facing program teams

Demonstrate thoughtful leadership and influence technical and business stakeholders across all management levels both internally and externally

Support market sizing, segmentation, and definition of go-to-market strategies for the products

Moderate domestic and international business travel (10-25% per year)
Minimum Qualifications:
3+ years of Product Management or engineering experience in a technical early stage product

BA/BS in a technical discipline (i.e., Computer Science, Technology, Engineering, Math)

Knowledge and experience with cloud stacks, such as AWS/Azure/GCP/Kubernetes

Experience engaging with senior executives of customers

Knowledge of business, marketing, and technical issues with experience learning/filling in gaps, especially in new and emerging technologies, business models and evolution of connectivity

Public and industry-level communication experience, e.g., Product Launches, Press Releases

Organizational, business development, and analytical experience, including demonstrated technical experience and product roadmapping
Preferred Qualifications:
Knowledge of telecom OSS/BSS tools, including mmWave or microwave network planning, network management, customer and device lifecycle management and related tools

Knowledge of product and solution aspects of the fixed broadband, Smart City services and internet/telecommunications industries

Experience in or providing products or services to ISP, CSP, MNO, Cloud or technology companies

Experience leading at-scale projects with systems integrators, global operators, or hardware manufacturers

Product experience in enterprise, network, industrial, telecom, infrastructure, or related fields

Advanced degrees, including MBA or equivalent
Industry: Internet
Equal Opportunity: Facebook is proud to be an Equal Opportunity and Affirmative Action employer. We do not discriminate based upon race, religion, color, national origin, sex (including pregnancy, childbirth, or related medical conditions), sexual orientation, gender, gender identity, gender expression, transgender status, sexual stereotypes, age, status as a protected veteran, status as an individual with a disability, or other applicable legally protected characteristics. We also consider qualified applicants with criminal histories, consistent with applicable federal, state and local law. Facebook is committed to providing reasonable accommodations for candidates with disabilities in our recruiting process. If you need any assistance or accommodations due to a disability, please let us know at accommodations-ext@fb.com.
Facebook