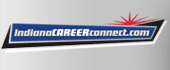 Job Information
Danaher Corporation

Product Manager, Software

in

Indianapolis

,

Indiana
Beckman Coulter Life Sciences develops, manufactures and markets products that simplify, automate and innovate complex biomedical testing. Our diagnostic systems, found in hospitals and other critical care settings around the world, produce information used by physicians to diagnose disease, make treatment decisions and monitor patients. Scientists use our life science research instruments to study complex biological problems including causes of disease and potential new therapies or drugs. More than 275,000 Beckman Coulter systems operate in both diagnostics and life sciences laboratories on all seven continents. For 80 years, our products have been making a difference in peoples' lives by improving the productivity of medical professionals and scientists, supplying critical information for improving patient health and reducing the cost of care.
Beckman Coulter Life Sciences is seeking a Product Manager, Software! The Product Manager, Software is responsible for the Beckman Coulter liquid handler software strategy. Focused on developing and driving the software strategy into a set of clear and measurable requirements and will ensure success of new software development and software product updates and upgrades for the existing customer base.Duties & Responsibilities:
Drive and promote new software development and legacy software sustaining and sunsetting strategy

Build relationships with sales, engineering, and marketing

Ensure success of aftermarket activities by monitoring results and gathering feedback

Travel to meet with customers and internal partners to build relationships, facilitate use of software offerings, gather requirements for product advancement and understand pain points

Define software business strategies and collaborate with engineering and development on technical roadmaps

Define and oversee delivery of new software development and software maintenance and upgrade activities

Drive aftermarket requirements into the product sustaining plan

Analyze install base opportunities for new software development, version upgrades, product upgrades and services and create business cases for strategic activities

Work closely with software development teams to ensure successful results

Balance needs of customer, end-users and internal partners, consistently maintaining a "voice of the customer" perspective

Direct development teams by providing strategy, direction and daily involvement as required

Facilitate collaboration among internal and external partners to advance global software product and usage

Develop collateral to articulate new product, aftermarket and customer service offerings
Knowledge and Experience
BA/BS or equivalent in business, life science, or engineering. MBA preferred.

7-9 years of software Product Management experience; may accept less experience for advanced degree or internal Danaher experience.

Computer Science or Software Engineering degree and Product Management related work experience a strong plus.

Experience with software development, customer service aftermarket strategy and business models preferred.
Critical Competencies
Product Management:

Exhibit strong problem solving, analytical, and critical thinking skills

Develop solutions and execution strategies in complicated or novel situations

Excellent communications skills

Ability to communicate ideas and recommendations at all levels in the organization across functional and geographic boundaries

Proven history of self-direction, proactive problem-solving and a sense of ownership when driving multiple projects of diverse scope and high complexity

Applies broad knowledge to act as a key contributor on complex, critical assignments; contributes to the standards around which others will operate

Success leading cross-functional teams, with a collaborative style, and aptitude in team facilitation

Outstanding team building skills with the ability to improve interaction and efficiency as well as the ability to break down barriers and silos

Highly analytical and metric driven

Ability to thrive in a highly metric-focused driven environment

Able to travel globally up to 20% of time
Danaher is a global science & technology innovator committed to helping our customers solve complex challenges and improve quality of life worldwide. Our world class brands are leaders in some of the most demanding and attractive industries, including life sciences, medical diagnostics, dental, environmental and applied solutions. Our globally diverse team of 71,000 associates is united by a common culture and operating system, the Danaher Business System, which serves as our competitive advantage. We generated $19.9B in revenue last year. We are ranked #162 on the Fortune 500 and our stock has outperformed the S&P 500 by more than 5,200% over 25 years.
At Danaher, you can build a career in a way no other company can duplicate. Our brands allow us to offer dynamic careers across multiple industries. We're innovative, fast-paced, results-oriented, and we win. We need talented people to keep winning. Here you'll learn how DBS is used to shape strategy, focus execution, align our people, and create value for customers and shareholders. Come join our winning team.
Danaher is committed to competitive compensation that typically has key components including base salary, variable annual incentive compensation based on personal and company performance, and long-term incentive.
Danaher Corporation and all Danaher Companies are equal opportunity employers that evaluate qualified applicants without regard to race, color, national origin, religion, sex, age, marital status, disability, veteran status, sexual orientation, gender identity, or other characteristics protected by law. The "EEO is the Law" poster is available here.
Danaher Corporation