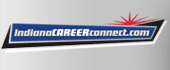 Job Information
Oracle

Product Strategist/Technical Product Marketing

in

Indianapolis

,

Indiana
Lead a team that acts as the central resource and driving force for the design, process, manufacturing, test, quality and marketing of product(s) as they move from conception to distribution. Organize interdepartmental activities ensuring completion of the project/product on schedule and within budget.
As a member of the product development division, you will specify, design and implement major changes to existing software architecture. Define project needs. Build and execute unit tests and unit test plans. Review integration and regression plans created by QA. Communicate with QA and porting engineering to ensure consistency, testability and portability across products in general.
Provide leadership and expertise in the development of new products/services/processes, frequently operating at the leading edge of technology. Recommends and justifies major changes to existing products/services/processes. BS or MS degree or equivalent experience relevant to functional area. 8 or more years of software engineering or related experience.
This is a remote/office based position which may be performed anywhere in the United States except for within the state of Colorado.
Oracle is an Affirmative Action-Equal Employment Opportunity Employer. All qualified applicants will receive consideration for employment without regard to race, color, religion, sex, national origin, sexual orientation, gender identity, disability, protected veterans status, age, or any other characteristic protected by law.
Title:Product Strategist/Technical Product Marketing, Oracle CX Marketing, B2B Marketing, Eloqua Marketing Automation
Reports to:Vice President, Outbound Product Management/Product Strategy, Oracle CX Marketing, Commerce, and Unity Customer Intelligence Platform
The CX Product Strategist for the Oracle B2B Marketing and Eloqua Marketing Automation portfolio leads product messaging, strategy and go to market activities that speak to the needs of marketing buyers. The candidate will take a lead role representing Oracle CX to internal (e.g., product marketing, corporate marketing, event and field marketing, sales, etc.) and external (e.g., analysts, influencers, customers/prospects, press, system integrators/partners, etc.) audiences. The candidate will build a strong working relationship with product development, sales, marketing, analyst relations, and partner organizations to ensure a unified customer experience message and go to market.
Responsibilities:
Partner with Product Development to align on product strategy and messaging for B2B marketing and Eloqua marketing automation.

Analyze and define points of view to inform product strategies and go to market approaches

Develop a product messaging framework that speaks to needs of enterprise marketing buyers.

Support go to market by delivering customer, sales, and partner-facing content and enablement.

Support sales engagements to help the field close strategic deals.

Create strategies to maximize selling of marketing solutions in conjunction with other Oracle and partner products.

Represent Oracle CX solutions as a thought leader in speaking engagements, events, press and analyst interactions, and customer facing programs.

Be a subject matter expert and thought leader on current marketing trends, new technologies and best practices.

Be an expert on overall marketspace – maintain positioning versus key competitors and drive counter messaging to field with product marketing organization.
Requirements for this position include:
5 years progressively increasing product management (outbound) or product marketing responsibility in a cloud enterprise software environment

Strong Marketing/SaaS cloud application product knowledge and understanding of market-based strategies and competitive landscape.

Exceptional messaging skills in both written/oral/presentation communication skills

Ability to articulate Oracle CX products in terms of customer value and impact on their business, employees and customers

Ability to build relationships and influence outside of authority while leveraging Oracle expertise and resources.

Strong leadership skills.

Growth mindset.

Ability and passion to learn new technologies.

Familiarity with B2B marketing and automation solutions a plus, but not required.
Education & Experience: MBA/Business, Communications, Marketing, Computer Science, Engineering, Jou
Job: *Product Development
Organization: *Oracle
Title: Product Strategist/Technical Product Marketing
Location: United States
Requisition ID: 21000HRY
Oracle