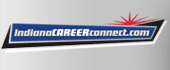 Job Information
Allegion

Product Validation Test Engineer

in

Indianapolis

,

Indiana
Creating Peace of Mind by Pioneering Safety and Security
At Allegion, we help keep the people you know and love safe and secure where they live, work and visit. With more than 30 brands, 11,000+ employees globally and products sold in 130 countries, we specialize in security around the doorway and beyond.
Product Validation Test Engineer:
What You Will Do:
Drive product validation activities of assigned projects to verify new or current electro-mechanical products meet a specific set of performance and reliability requirements.

Responsible for developing formal and complete test plans (DVP&R) as well as Test Methods, to perform necessary tests on door hardware and access control products.

Serve as full member in cross-functional and multi-discipline teams to represent testing activities, report product observations, collaborate with internal customers, advocate quality to protect our product end-users.

Proficiently use lab resources at disposal, oversee or perform tests, review and document results, and make recommendations to the team in a timely manner.

Collaborate with Test Technicians by providing them technical guidance, supporting them to achieve the assigned testing activities, and critically reviewing their reported test results.

Support lab improvement initiatives to maintain lab competencies in par with the customer changing demand, new product technology, and latest industry requirements.

Improve existing lab processes to increase lab throughput, train peers and lab technicians, and seek repeatability & reproducibility of test results.

Facilitate product failure investigations by gathering and communicating objective evidence to relevant teams, help identify root cause and recommend corrective actions.

Serve as an internal expert on test methods, industry standards, data analysis tools, and Design of Experiments (DOE), Measurement System Analysis (MSA).

Program PLCs and other custom means of controlling test machines and bench tests.

Use strong communication and interpersonal skills to serve internal customers such as Product Engineering, System Engineering, Product Management, and Technical Service, and to collaborate with peers, both locally and globally.
What You Will Need to Succeed:
Bachelor's degree in relevant engineering field

5+ year of experience required

Demonstrated experience in testing consumer products, from design concept to production-level maturity.

Demonstrated experience with instrumentation integration (thermocouples, load cells, torque sensors, strain gages, DAQ, accelerometers…).

Able to program Programmable Logical Controllers (PLCs) and use pneumatic controls.

Comfortable working on multiple projects with critical path deadlines and in a fast-paced environment

Experience in validating low-power wireless communications products that use keypads or card readers, interact with smart devices and other Internet connected devices.

Coding capability in Python, Visual Basic, or other programming language

Practical experience with HALT and ESD testing

Experience with architectural door hardware, including exposure to BHMA and UL standards
Allegion is a Great Place to Grow your Career if:  
You are seeking a rewarding opportunity that allows you to truly help others.  With thousands of employees and customers around the world, there's plenty of room to make an impact. As our values state, "this is your business, run with it" (https://www.allegion.com/corp/en/careers/culture.html) .

You value personal well-being and balance, because we do too! 

You're looking for a company that will invest in your professional development.  As we grow, we want you to grow with us. 

You want a culture that promotes work-life balance.  Our employees enjoy generous paid time off, because at Allegion we recognize that you have a full life outside of work! 
What You'll Get from Us:
Health, dental and vision insurance coverage, helping you "be safe, be healthy" (https://www.allegion.com/corp/en/careers/culture.html#serve)   

A commitment to your future with a 401K plan, offering a 6% company match and no vesting period

Tuition Reimbursement  

Employee Discounts through Perks at Work  

Community involvement and opportunities to give back so you can "serve others, not yourself"  (https://www.allegion.com/corp/en/careers/culture.html#serve)

Opportunities to leverage your unique strength through CliftonStrengths testing and coaching 
We Celebrate Who We Are!
Allegion is committed to building and maintaining a diverse and inclusive workplace. Together, we embrace all differences and similarities among colleagues, as well as the differences and similarities within the relationships that we foster with customers, suppliers and the communities where we live and work. Whatever your background, experience, race, color, national origin, religion, age, gender, gender identity, disability status, sexual orientation, protected veteran status, or any other characteristic protected by law, we will make sure that you have every opportunity to impress us in your application and the opportunity to give your best at work, not because we're required to, but because it's the right thing to do. We are also committed to providing accommodations for persons with disabilities. If for any reason you cannot apply through our career site and require an accommodation or assistance, please contact our Talent Acquisition Team .
© Allegion plc, 2020 | Block D, Iveagh Court, Harcourt Road, Dublin 2, Co. Dublin, Ireland
REGISTERED IN IRELAND WITH LIMITED LIABILITY REGISTERED NUMBER 527370
Allegion is an equal opportunity and affirmative action employer (https://www.allegion.com/corp/en/careers/equal-opportunity.html)
Privacy Policy
Join Our Talent Network (https://www.applytracking.com/optin.aspx?c=JM%2bYYM49ORLnaCr9EobAURIpQPZbjwuJ)
We are Allegion.
A team of experts.
United under a common desire;
Protect today innovate for tomorrow.
And never settle for the status quo.
We believe in anticipating opportunities
by sharpening our skills
and finding new answers
through collaboration.
We believe in a safer, more secure world.
We believe in providing peace of mind.
We believe in being true to ourselves and to those
who trust-in our protection.
We are many. We are one.
We are Allegion.
Allegion