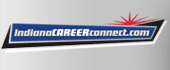 Job Information
Carrier

Production Supervisor

in

Indianapolis

,

Indiana
Date Posted:
2020-08-03-07:00
Country:
United States of America
Location:
CAI23: Carrier-Indianapolis, IN 7310 W Morris St, Indianapolis, IN, 46231 USA
Carrier is a leading provider of HVAC, refrigeration, fire, security, and building automation technologies. These high-technology products and services enable modern life by delivering efficiency, safety, and security across several platforms!
This position is responsible for the supervision of 30-100 hourly employees in a manufacturing environment comprised of fast-paced, high-volume production as well as low-volume complex work cells!
Specific responsibilities include:
Develop and lead a team to achieve operations, quality, and continuous improvement goals through training, coaching, subject area, and effective communications

Champion the use of continuous improvement tools to reduce downtime, improve quality, reduce scrap, and achieve labor efficiency targets

Implement product and engineering changes successfully

Model and promote adherence to environmental, health and safety policies and initiatives

Ensure safety is top priority when assigning work

Monitor work order progress and drives quality and timeliness of completion

Maintain timecards and overtime records

Maintain working relationship with union by following the terms of the Collective Bargaining Agreement
Education:
The ideal candidate will possess the following educational and experience levels:
AA/AS degree w/5-10+ years experience
BA/BS degree w/2-5+ years experience
MA/MS degree w/0-2+ years experience
Qualifications:
Able to motivate and lead employees

Background in progressive manufacturing management environment

Experience supervising union-represented employees

Experience in Six Sigma/Lean processes

Excellent communication skills

Demonstrated organization skills and ability to multi-task in a dynamic environment

Able to learn and use software applications including Outlook, Excel and Word

Must be available to work 2nd shift
Additional comments:
The incumbent in this role will be responsible for complying with Carrier's Code of Ethics, Environmental, Health and Safety (EH&S) policy and applicable regulatory and Company rules and requirements. Carrier is an Equal Opportunity Employer.
#NSBE2020
Carrier is An Equal Opportunity/Affirmative Action Employer. All qualified applicants will receive consideration for employment without regard to race, color, religion, sex, sexual orientation, gender identity, national origin, disability or veteran status, age or any other federally protected class.
Job Applicant's Privacy Notice:
Click on this link at https://www.corporate.carrier.com/legal/privacy-notice-job-applicant/ to read the Job Applicant's Privacy Notice
Carrier