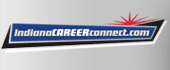 Job Information
Indiana Hemophilia & Thrombosis Center

Program Coordinator, Sickle SAFE

in

Indianapolis

,

Indiana
As a Sickle SAFE Program Coordinator you will be responsible for the ongoing coordination of care of the patients referred to the Newborn Screening Program (NBS) by the Indiana State Department of Health, and will contribute to the overall program development, implementation and evaluation.
Perks:
IHTC offers an attractive compensation and benefits package. Employees can anticipate an annual cash incentive opportunity--in addition to base pay--as well as a generous retirement benefit.
Job Duties:
Coordinate care of infants with a hemoglobinopathy on the NBS through the following means:

Work with health care providers and agencies throughout the state to ensure appropriate follow up and care

Conduct home visits to provide families with disease-specific education and conduct assessments

Create and provide educational packets to families and healthcare providers

Assist with the coordination of the operation of the Prophylaxis Penicillin Program

Give oral presentations to health care professionals and patients.

Produce detailed written reports documenting and evaluating the progress of the program.

Perform ongoing aggregation and analysis of the all data collected in the management of the NBS population.

Assist with organizing and conducting monthly meetings with the Pediatric Hematologist and other appropriate program staff.

Assist with organizing and conducting annual meetings with the State Department of Health.

Oversee the implementation of the NBS program components and coordinate all program activities.

Provide hemoglobinopathy education to the public via health fairs and educational events.
Requirements:
Master's Degree in Public Health, with a concentration in behavioral health sciences or related field is required.

3-5 years of experience providing care to chronically ill patients in a community-based setting is required.

Excellent communication and people skills, including ability to build rapport with patients and their families.

Ability to travel most of the time; a valid driver's license and auto insurance is required.

Experience with data analysis and reporting and/or research is desired.
IHTC is an Equal Opportunity Employer