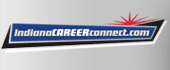 Job Information
Oracle

Program Manager 4-ProdDev

in

Indianapolis

,

Indiana
Manage the development and implementation process of a specific company product.
Manage the development and implementation process of a specific company product involving departmental or cross-functional teams focused on the delivery of new or existing products. Plan and direct schedules and monitor budget/spending. Monitor the project from initiation through delivery. Organize the interdepartmental activities ensuring completion of the project/product on schedule and within budget constraints. Assign and monitor work of systems analysis and program staff, providing technical support and direction.
Work is non-routine and very complex, involving the application of advanced technical/business skills in area of specialization. Leading contributor individually and as a team member, providing direction and mentoring to others. BS or MS degree or equivalent experience relevant to functional area. Seven years of project management, product design or related experience preferred.
Oracle is an Affirmative Action-Equal Employment Opportunity Employer. All qualified applicants will receive consideration for employment without regard to race, color, religion, sex, national origin, sexual orientation, gender identity, disability, protected veterans status, age, or any other characteristic protected by law.
Data Center Design Engineering
The shift toward the consumption of IT as a service (cloud) is one of the most important changes to happen to our industry in decades. Oracle Cloud Infrastructure (OCI) is focused on moving technology from on-premise to an as-a-service model and to help our clients transform themselves to take full advantage of cloud technology. With unmatched hardware and software design, no other company is as well positioned to address the full opportunity of cloud computing.
The Oracle OCI team is looking for a Data Center Design Engineer to join our team, someone who innovates & shares our passion for winning in the cloud marketplace. You will work closely with the data center, development organization and Oracle vendors to build out, maintain and operationally improve the cloud infrastructure.
The successful candidate will focus, in part, on the following key responsibilities:
Whitespace design from concept to construction level detail & be fully conversant with the design and its subsequent implementation & changes

Manage and create design of datacenter white space which includes: rack layout, hot/cold containment, network infrastructure, branch circuit distribution, power requirements, cable pathway, and projected build phases.

Collaborate with colo providers and internal stakeholders to deliver project design criteria and develop Basis of Design

Ensure Infrastructure Cabling product and installation is in compliance with local & national AHJ requirements, as well as specific MS and manufacturer installation standards

Coordinate with key internal teams to establish requirements and work with colo providers to ensure requirement are met

Participate in development of OCI data center facilities requirements documentation

Research new designs, materials, and construction methods for data center electrical and mechanical equipment and related components

Create, develop, and maintain datacenter infrastructure site documentation, including floor plans, rack elevations, and cable matrices

Create, review and evaluate RFI, RFP, and RFQ submittals

Assist in creating global data center infrastructure standards

Close liaison with key strategic product manufacturers & suppliers

Travel to new and existing data centers for engineering analyses

Meet critical deadlines for project schedules

Participate in project coordination meetings, and clearly communicate any necessary or recommended updates to project scheduling
Basic Qualifications:
5 years of Data Center engineering experience or equivalent

3 years of Product management experience or equivalent
Preferred Qualifications:
Bachelor's degree

10 years business experience including leading system-enabled transformation across operations functions (including planning, operations, strategy)

Cross-functional partnership, experience navigating across teams with objectives to translate business strategies, initiatives, goals, and objectives into project proposals

Communication, including up/down/lateral communications experience

Demonstrated knowledge of best practices for the full program life cycle, including product, costing, and headcount.
Prior development experience with datacenter services and workflows
Oracle is an Equal Employment Opportunity Employer. All qualified applicants will receive consideration for employment without regard to race, color, religion, sex, national origin, sexual orientation, gender identity, disability and protected veterans' status or any other characteristic protected by law.

*

Job

: Program Management

Location

: US-WA,Washington-Seattle

Job Type

: Regular Employee Hire

Organization

: Oracle
Job: *Product Development
Organization: *Oracle
Title: Program Manager 4-ProdDev
Location: United States
Requisition ID: 20000Y53
Oracle