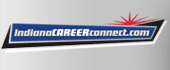 Job Information
Pegasystems, Inc.

Project Delivery Leader

in

Indianapolis

,

Indiana
Project Delivery Leader
Job Category: Professional Services
Location: US - Colorado - Remote | US - Connecticut - Remote | US - DC - Remote | US - Delaware - Remote | US - Florida - Remote | US - Georgia - Remote | US - Illinois - Remote | US - Indiana - Remote | US - Iowa - Remote | US - Louisiana - Remote | US - Maine - Remote | US - Maryland - Remote | US - Massachusetts - Remote | US - Michigan - Remote | US - Minnesota - Remote | US - Mississippi - Remote | US - Missouri - Remote | US - New Hampshire - Remote | US - New Jersey - Remote | US - New York - Remote | US - North Carolina - Remote | US - Ohio - Remote | US - Oklahoma - Remote | US - Pennsylvania - Remote | US - Rhode Island - Remote | US - South Carolina - Remote | US - Tennessee - Remote | US - Texas - Remote | US - Virginia - Remote | US - West Virginia - Remote | US - Wisconsin - Remote
Copying...
Meet Our Team:
You will be joining a team whose innovative and diverse culture centers on the highest levels of client ownership and the recognition of results. Our deep and wide experience empowers us in taking calculated risks on behalf of the company. As a fellow student of the Delivery discipline, you understand that relationships matter, new ideas co-mingle with tradition, and that courage is the cornerstone for leadership.
Clients engage with Pega to be a leading force in their transformational journey. Our "build for change" mindset is how we set ourselves apart from our competition and those who see delivery as a mere collection of deadlines & deliverables. Pega depends on the PDL team to create thriving customer partnerships through which clients enjoy unprecedented returns on their technology investments, warmth in our people, and clarity in our communication.
Picture Yourself at Pega:
If you are interested in altering the standard of technology delivery and are called to create something new and genuine for our clients, we would love to hear from you. We will know you by your distinct leadership skills, eye for quality, and head for business. Pega will support you and your mission with a culture focused on value, diversity of thought leadership and reward you for client success.
What You'll Do at Pega:
Typically manage between one and three projects, including Pega, partner, or client-led implementations

Deliver engagements to agreed customer scope, timescales, budget, and quality metrics, as well as assisting customers to achieve the expected ROI

Drive account hygiene (timely and accurate contractual documentation, Project Status Reports (PSRs), Engagement Status Dashboards (ESDs), forecasts, and A/R collections)

Act as a trusted advisor to the client on all aspects of Pegasystems engagement, leading communication and providing thought leadership so that the best system possible is implemented

Advise on Pegasystems' delivery methodology and how this can be harmonized with a client's methodology; demonstrate a thorough understanding of Agile, Waterfall, and Scrum approaches to delivery

Lead and coach staff toward thought leadership and project excellence
Who You Are:
You are a team player with a results-driven attitude and demonstrated experience in professional services project management. Your industry knowledge and first-class leadership skills allow you to easily engage with and influence clients. You are committed to successful project delivery and customer satisfaction while maintaining a high level of integrity.
What You've Accomplished:
BA/BS Technical Degree (MBA preferred)

12 - 15 years of experience in professional services project management roles

Scrum Certification

Specialization in an industry vertical or a number of verticals, and a thorough understanding of customer strategies, processes, vocabulary, and trends
Pega Offers You:
A rapidly growing yet well-established business

The world's most innovative organizations as reference-able clients

Analyst acclaimed technology leadership in a massive emerging market

A fast-paced, exciting, collaborative, and rewarding sales environment within innovative industries
Job ID: 13959
As anand Affirmative Action employer, Pegasystems will not discriminate in its employment practices due to an applicant's race, color, religion, sex, sexual orientation, gender identity, national origin, age, genetic information, veteran or disability status, or any other category protected by law.
Accessibility – If you require accessibility assistance applying for open positions please contact.
Pegasystems, Inc.