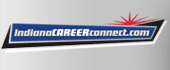 Job Information
Danaher Corporation

Project Manager - Genomics Product Line

in

Indianapolis

,

Indiana
Beckman Coulter Life Sciences' mission is to empower those seeking answers to life's most important scientific and healthcare questions. With a legacy spanning 80+ years, we have long been a trusted partner to our customers, who are working to transform science and healthcare with the next groundbreaking discovery. As part of our team of more than 2,900 associates across 130 countries, you'll help drive our vision of accelerating answers—and our commitment to excellence.
Beckman Coulter Life Sciences is proud to work alongside a community of nine fellow Danaher Life Sciences companies. Together, we're pioneering the future of science and medicine, developing products that enable researchers in the fight to save lives.
Are you ready for the next step in your Project Manager Career? We are hiring! You, the Genomics Project Manager, will be creating and executing Genomics Product Line initiatives in support of the overall business plan. These initiatives would be related to, but not limited to, new product introductions and business to business collaborations and partnerships. The Project Manager will lead the day-to-day execution of their projects, identify when and where their projects are off-target, and facilitate analysis and action to get the project back on-target. He or she will partner with product management, application development scientists, sales, field and commercial marketing, quality & regulatory, service, research and development, and finance to enable on-time completion of our business strategy.
Essential Duties and Responsibilities:
Maintain a genomics project schedule from inception to completion of each project. Work with the project teams and stakeholders to remove roadblocks. Challenge processes and find a better way to do things with focus on results. Communicate all types of information to the project team, management, and project partners, and communicate difficult information effectively to leadership. Exercise Danaher Business Systems fundamentals and innovation growth tools, to use all VPM artifacts effectively to manage the team, and to create and use metrics to indicate project status. Maintain an extensive understanding of the organizational processes and cross functional resources needed to create and support master project schedules. Facilitate creating project plans, have an understanding of the Master Schedule and each team member's swim-lanes to the extent that impacts are understood immediately and counter-measured are needed. Forecast buffer burn based on leading indicators, determine project health by reviewing KPIs, drive team to anticipate and prevent risks, and implement effective countermeasures. Apply DBS to drive project results and improvements.
Qualifications:
Education and experience requirements:
BA/BS or equivalent in business, life science, or marketing.

4 years + experience in Project Management, or equivalent experience in different roles that incorporate the experience and responsibilities described. May accept less experience with higher degree or internal Danaher experience.

Demonstrated success leading and completing successful projects or launching excellent products

2 years + experience within Life Science, Diagnostics or related scientific industry preferred.
CRITICAL COMPETENCIES REQUIRED:
Ability to influence all levels of the organization from Senior Leaders, Functional Leaders to technical domain experts and practitioners in all functional areas and gain followership

Effective coaching and mentoring, teamwork skills

Strong ability to build consensus
When you join us, you'll also be joining Danaher's global organization, where 69,000 people wake up every day determined to help our customers win. As an associate, you'll try new things, work hard, and advance your skills with guidance from dedicated leaders, all with the support of powerful Danaher Business System tools and the stability of a tested organization.
Danaher is committed to a diverse and inclusive culture where everyone feels they belong and all voices are heard. We believe in our associates and the unique perspectives they bring to every challenge, which is why we'll empower you to push the boundaries of what's possible.
If you've ever wondered what's within you, there's no better time to find out.
Danaher Corporation and all Danaher Companies are equal opportunity employers that evaluate qualified applicants without regard to race, color, national origin, religion, sex, age, marital status, disability, veteran status, sexual orientation, gender identity, or other characteristics protected by law. The "EEO is the Law" poster is available here (http://www.dol.gov/ofccp/regs/compliance/posters/pdf/eeopost.pdf) .
Danaher Corporation