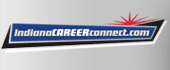 Job Information
Premier Power Maintenance

Protection & Control Technician / Engineer

in

Indianapolis

,

Indiana
Company Overview:Like our name states, Premier Power Maintenance is the "premier" organization in the market to provide exceptional service and value to our customers in six primary areas: Third-party electrical testing (Acceptance & Maintenance), Commissioning, Electrical Engineering, Safety Training, Specialty Installation, and Repair. Our goal is to assist our customers in achieving a safe and reliable power system. People are our biggest asset. We pride ourselves on having some of the most highly skilled and qualified field and engineering personnel in the industry, and our safety record is second to none. We have a commitment to keeping all team members safe by adhering to intense safety programs and having industry and location/equipment specific training as well. Our customers know, that they can call Premier Power Maintenance day or night, and we'll respond with safe, reliable solutions that provide outstanding value with attention to detail at every level. Customer service and integrity at all levels is what Premier Power Maintenance has built its reputation on, and that commitment will not waiver.
Reports To:Protection & Controls Area Supervisor
Protection & Control Technician / Engineer Job Summary:Technicians in this division are home based and report directly to the job sites.
Protection & Control Technician / Engineer Essential Job Duties and Responsibilities:
Responsible for the scheduling and job scoping of preplanned outages, including scheduling SCADA checkout

Responsible for the oversight and execution of the mechanical and electrical tasks performed on equipment utilized in facility's Power Distribution equipment

Participates in the installation, maintenance and repair of electrical equipment on-site

Coordinates with Regional Operations Managers for the necessary manpower support regarding each scheduled outage work. This includes considering the scope of work to determine the necessary number of people, the necessary talent levels, and the necessary equipment needed for each job

Assigns the supplied manpower to the proper task and ensures all test data is submitted on time and in the proper manner

Participates in bi-weekly phone calls with Premier Owners and Managers to discuss any potential or existing issues as well as opportunities for improvement

Must be willing to take calls and give technical advice outside of the normal workday

While it is understood that any given candidate might not have in-depth knowledge of all relay types listed below, it is imperative they fully understand the theory behind the logic and possess the ability to incorporate it during substation outage situations

The above list of duties is not to be construed as an exhaustive list, other duties logically associated with the position may be assigned.
Essential Knowledge and Skills for Protection & Control Technician / Engineer:
Familiarity with the following relays:

Alarm Relays

Line Relays

Understand the difference between POTT/DCB/DTT/Differential schemes

Understand the different zones of protection associated with each relay system

End-to-end testing for each communication assisted relay scheme.

Transformer Relays

Bus Diff Relays

Control/Breaker Failure Relay

Capacitor Bank Relay

Familiarity with the communication/networking and forms of communication utilized, such as:

Ethernet – Fiber/CAT5

Understand which relays utilize this method of communication and determine what testing will be required to verify relay communication

Understand how to set up and test Ethernet switches utilizing this method.

CIP stations have a secured network that cannot be accessed directly from PC. Communicate directly to relay via serial or direct Ethernet

DNP Protocol

Understand how this protocol works and what is required to get the network developed and communicating

Understand IP addressing, and DNP addressing and how each interacts with the local network

Carrier/DTT

Understand which relays utilize this method of communication.

Setup and complete documentation on initial checkout with levels, reflected power, frequency, CLI, etc.

Understand how to sweep a wave trap and provide supporting documentation

Be able to check tuner functionality for correct operation

Line Differential / Mirrored Bits

Understand which relays utilize this method of communication.

Understand how this works and what is required to get the terminals communicating

Pilot Wire

Legacy designs only, may have to remove or test functionality.

Familiarity with the RTU Checkout:

Be familiar with Configpro software as used with the GE-D200 RTU

Understand how the spare boards that come with the D200 interface with the D200 and other relays

Be familiar with the Cooper SMP-16 RTU and its software

Familiarity with relay inputs and equipment checkout:

CT's

All polarities, ratios, saturation curves, and insulation tests will be performed on EVERY device regardless of usage. This includes all CB's, TRF's, AUX CT's etc.

CCVT's/Potential Devices

Ability to calculate/check/verify primary voltages and ratios associated with secondary voltages

Ability to test from the secondary to the relay utilizing a separate test set to ensure proper location and wiring to the relay/meter. This ratio is verified using the relay, meter, or RTU check for correctness prior to in service

Alarms

Ability to test alarms to the relay (i.e. TRF, CB, Relay Critical, etc.)

Ability to check alarm to the RTU after verifying to the relay

Ability to check pressure relays - must be checked to ensure proper operation

Familiarity with Functional Trip Testing:

Ability to verify schematic/elementary circuit design changes through operational testing of EACH and EVERY circuit path

Ability to test Phase angle from two sources to verify consistency

Familiarity with station service configurations is required. (i.e. fundamental vector mathematics is required for this) (Center ground vs. Corner ground configurations)

Thorough understanding of phase relationships between three/single phase vectors

Capability to write relay test plans from customer provided relay settings

Ability to perform relay logic testing to ensure test scheme functionality

Experience in dynamic end-to-end testing IEC 61850 (GOOSE) testing

Organization and completion skills, allowing for all supporting documentation to be compiled and organized for future reference

Must have strong PC skills, including Doble ProTest, PowerDB, email, internet, data entry, and Microsoft Office
Work Environment:
Must be willing to travel for extended periods of time

Normal working hours are Monday - Friday 7:30 AM – 4:30 PM, but must be willing and able to work regular overtime including nights, weekends, and some holidays depending on facility outage schedules

Must be able to lift and maneuver at least 50 lbs
Other Requirements:
Must be willing to obtain a TWIC card, OSHA 30 hour, MSHA, NFPA 70-E, and CPR training, the expenses for these will be paid for by Premier Power Maintenance

Must be able to pass a pre-employment drug test and periodic, unannounced random drug tests

Must be able to pass a pre-employment criminal background check
Education and Work Experience for Protection & Control Technician / Engineer:
High school diploma or GED required, Electrical Engineering degree strongly preferred

At least five years of relay testing in an electrical industrial environment (substation construction, electrical maintenance, electrical testing/ commissioning, and electrical repair)

Military experience preferred, but not required

NETA certified preferred, but not required
Benefits:Premier Power Maintenance firmly believes that each team member is part of our family. Therefore, Premier Power Maintenance offers an exceptional benefits package, including:
100% of premiums paid by employer for team member short-term disability, long-term disability, and life insurance.

100% of medical, dental, and vision insurance premiums for the team member and 50% of the premiums for dependent coverage.

Generous paid time off policy and 8 paid holidays per year.

Discretionary performance bonuses.

401k matching and discretionary profit-sharing plan.
To learn more about Premier Power Maintenance, please visit our website at www.premierpowermaintenance.com.
Premier Power Maintenance is an EEO/AA employer who values and embraces workplace diversity. All qualified applicants are encouraged to apply regardless of race, age, gender, sexual orientation, nationality, disability and/or veteran status.
In compliance with federal law, all persons hired will be required to verify identity and eligibility to work in the United States and to complete the required employment eligibility verification form upon hire.