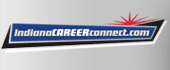 Job Information
Innovation Associates, Inc.

QA Technology Manager

in

Indianapolis

,

Indiana
QA Technology Manager
At iA, we are on a mission to provide continuous innovation in pharmacy technology. iA is a leading provider of high-volume pharmacy automation solutions, partnering with pharmacy providers to create high volume centralized solutions that help optimize prescription fulfillment providing patient choice for how they get their prescription while pharmacists deliver impactful patient care. Our scalable solutions deliver critical patient data across local and remote systems, enable better-informed decisions, increase efficiencies, and create a safer environment for patients. Pharmacy automation and software solutions work hard behind the scenes so pharmacists can get out front and work with patients.
Why work at iA? At iA, we know the most important assets of our company are the people who work here, and we hope our optimism for the future of iA is shared by each and every one of our employees.
JOB SUMMARY:
The Quality Technology Manager will organize and direct the quality department in accordance with
customer and company requirements. For each of the 3 assigned specialization areas
within iA (Modernized Architecture, Symphony, HV), the corresponding QA Tech Manager will develop
and implement the company's quality management system to eliminate defects and lead continuous
improvement efforts.
DUTIES:
This job description is not totally inclusive of all the job functions of the role.
An employee assigned to this role may be required to perform other job-related functions.
Responsibilities:
Collaborate with upper management team to set quality benchmarks

Create standards in accordance with local, state, and federal regulations and customer expectations

Identify quality control processes to ensure criteria are met at all times

Execute tests to check final product adherence to the company standards

Record findings and relay this information to the production team

Brainstorm ideas to increase productivity and performance of the production line while maintaining

accuracy in quality

Inspects and maintains MFG and Engineering Tooling

Monitor for Patient Safety issues which may include conducting safety assessments of equipment as well as design changes that could lead to a patent safety issue. Validates plans to address any potential issues.

Align with production staff to ensure conformity in final product processing
Supervisory Responsibilities:
The Quality Manager may supervise and/or lead Quality Inspection & Test team initiatives.
Systems Used:
ERP System

Microsoft Office Suite & 365, Outlook, Excel, Word, Etc.

EDUCATION, EXPERIENCE, AND SKILLS
Basic Qualifications:
Associates degree

3+ years of prior experience in a Quality related role within an engineering, software, or manufacturing environment

Proficient in computer technology, tools, and systems

Preferred Qualifications:

BS Degree in Engineering or Computer Science

Strong leadership and management skills

Excellent analytical and problem-solving abilities
PHYSICALACTIVITIES AND REQUIREMENTS
Prolonged periods of sitting at a desk and working on a computer.

Must be able to lift 15 pounds at times.

Must be able to travel to meet department needs.
ENVIRONMENTAL CONDITIONS:
Potential exposure to toxins, allergens, and nuclear or biological hazardous materials.