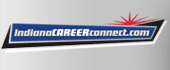 Job Information
Belcan

QC Instrument and Systems Specialist

in

Indianapolis

,

Indiana
QC Instrument and Systems Specialist
Job Number: 307049
Category: Manufacturing
Description: A QC Instrument and Systems Specialist job in Indianapolis, IN is currently available through Belcan. This is a professional mid-level technical position that will be responsible for the implementation and maintenance of the QC analytical instruments and software systems, and writing, executing and managing instrument qualification protocols.
MAJOR RESPONSIBILITIES:
Maintain QC analytical instruments and software systems.

Schedule PM and calibration of instruments with vendors. Maintain documentation of maintenance performed for cGMP systems.

Initiate and manage Change Control requests for commissioning/decommissioning equipment and/or software, new processes, and process improvements.

Initiate and oversee Capital Projects related to QC equipment, serving as Project Coordinator for internal and external agencies.

Write, execute and summarize instrument IQ/OQ/PQ protocols.

Write/revise SOPs and ICMs for the use and maintenance of laboratory equipment and related software, and conduct training as the Subject Matter Expert.

Perform periodic reviews of documents associated with equipment, to ensure they are kept up-to-date and meet compliance requirements.

Coordinates with analysts for timely investigation of out of specification and non-conformance events related to instrumentation. Reviews investigation reports

for accuracy and completeness.

Perform weekly power cycling of all laboratory instrumentation.

Other duties as assigned.

As a part of the employee"s job requirements, the employee may be required to handle wastes including hazardous wastes. The employee must attend mandatory annual hazardous waste training meeting(s) and show a competency in that training by passing test(s) administered by the company or consultant providing such training.
SCOPE:
50% Instrument maintenance

50% Management of Equipment Change Controls
REQUIREMENTS:
BS in chemistry or related discipline with a minimum of two years' experience in the pharmaceutical industry.

Demonstrated ability to perform analytical testing using the majority of the analytical equipment used in the analytical laboratory including HPLC, GC, TLC, UV/VIS Spectroscopy, FTIR Spectroscopy, Particle Size, Electrophoresis, etc.

Must have solid cGMP expertise in testing/manufacturing environments.

Technical knowledge of bio-analytical and chemistry analytical techniques: GC (Agilent), HPLC (Waters, Wyatt), Chromatography Software (Waters Empower 3, Wyatt Astra), SDS-PAGE (GE, Bio-Rad), TLC (Camag), UV/Vis Spectroscopy (Agilent, Thermo), FTIR Spectroscopy (Perkin Elmer), Particle Size (Malvern), Osmometer (Wescor), Titration (Mettler Toledo, Metrohm)

Familiarity with analytical instrument validations.

Excellent written communication skills including technical and business writing.

Proficiency in Microsoft Word and Excel including formatting complex scientific data for readability.
Location: Indianapolis , IN
Minimum Experience (yrs): 2-5
Required Education: Bachelor (BA, BS...)
Benefits:
Return to search results Email this job to a friend
If you have previously registered with us, pleaseLog into apply for this position.
*Logged in members may also add jobs to their job cart