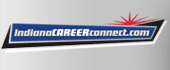 Job Information
Lilly

QC Lab Automation Integrator

in

Indianapolis

,

Indiana
At Lilly, we unite caring with discovery to make life better for people around the world. We are a global healthcare leader headquartered in Indianapolis, Indiana. Our 39,000 employees around the world work to discover and bring life-changing medicines to those who need them, improve the understanding and management of disease, and give back to our communities through philanthropy and volunteerism. We give our best effort to our work, and we put people first. We're looking for people who are determined to make life better for people around the world.
At Lilly, we serve an extraordinary purpose. We make a difference for people around the global by discovering, developing and delivering medicines that help them live longer, healthier, more active lives. Not only do we deliver breakthrough medications, but you also can count on us to develop creative solutions to support communities through philanthropy and volunteerism.
Position Description:
Lilly is designing and building a new state of the art Parenteral, Device, and Packaging Assembly Facility in Raleigh-Durham North Carolina. The QC Lab Automation Consultant is responsible for laboratory systems automation, and production systems automation that interface with the QC laboratory systems during design, installation and startup of the QC labs. This role is responsible for the planning, coordination and execution of the integration of the QC lab robotics, automation, and IT systems agenda. The role will work in partnership with the Global Facilities Delivery (GFD) organization, Global Quality Labs (GQL), Global IT, Robotics, and the local site staff in delivery of the automated lab vision.
Key Objectives/Deliverables:
Interface with the project and global Lab resources, Automation, Lab IT and Robotics areas to finalize the strategy and develop the solution to meet the strategy including initial scope of delivery of the automated labs for RTP, including:

Robotic and Automated systems such as automated sample management system, Redknot, EM vision systems.

Integration of analytical instruments and equipment with current and next generation LIMS and LES systems.

Integration of systems with the site material transport systems

Development of lab informatic tools and systems to support the monitoring of lab performance to support continuous improvement.

Create the automated lab schedule and partner with Global Facility Delivery, Lilly project staff, and selected A&E firm to integrate this schedule into the overall project schedule and staffing plan.

Coordinate the efforts of global and local resources to execute the plan including:

Interaction with the other global, project and functional areas to coordinate detailed design, implementation, verification, and start up activities to support the overall project and site schedule.

Serve as technical expert to develop, review, and/or approve design and verification documents.

Support the development and execution of procedures and training for site personnel.

Support initial recruiting and help build capability for an automation capable Lab operation.

Overall responsible for :

Ensuring all aspects of safety are incorporated into the design, and maintaining a safe work environment, including supporting all HSE Corporate and Site Goals.

Establishing a lab operation compliant with Lilly Global Quality Standards and regulatory requirements, including data integrity, good automation practices, and capable automated test cells.

Supporting Lean Lab and efficient lab operations by providing automation solutions for monitoring lab performance and efforts for continuous improvement

Help develop a strong quality culture including maintaining open communications and promoting teamwork and employee participation in the work group.

Network with other areas and externally to understand best practices, share knowledge, participate in technical planning, and to ensure customer needs are met.

Help define and execute inspection readiness activities in the Lab Automation area.
Minimum Requirements:
Previous Lab and Lab IT / Automation experience including work with LIMS and LES systems and the integration across systems.

Ability to manage and contribute to multiple concurrent project activities and adapt to changes in priorities.

Demonstrated creativity, analytical thinking, and the ability to troubleshoot and solve problems

Experience with industrial automation motion control, robotics, sensors, and/or machine vision

Experience with statistics and data analysis software, especially data reduction and visualization

Working effectively with a cross functional group.

7+ years GMP Laboratory and/or automation experience.

Understanding of compliance requirements and regulatory expectations for lab systems.

Excellent written and oral communication skills and ability to collaborate and interact with management, scientists, engineering and IT personnel.

Ability to work 8 hour days – Monday through Friday

Ability to work overtime as required.

Ability to travel up to 50% of the time or relocate during the project phase to support the design and staffing of the facility.
Additional Preferences:
Software development:

Experience with any major programming language (C#.NET, C/C++, Python)

Development of desktop and embedded applications for controlling physical devices

Mechanical design using CAD software and rapid prototyping with 3D printers, laser cutters, and/or CNC mills

Basic electronic circuit design, layout, and assembly

Previous LEAN experience

Previous experience with analytical testing and method transfer

Work with monoclonal antibody (Mab) product testing

Strong technical aptitude and ability to train and mentor others
Education Requirements:
Bachelor or Masters of Science in Science or engineering discipline.
Other Information:
Current position is for the 2 – 3 year Lab design and Operational Readiness Phase of the project only. The role could be completed either by relocation for the duration of the project or be completed with business travel throughout the project phase. The role will transition into a global quality lab automation role after the project.
Eli Lilly and Company, Lilly USA, LLC and our wholly owned subsidiaries (collectively "Lilly") are committed to help individuals with disabilities to participate in the workforce and ensure equal opportunity to compete for jobs. If you require an accommodation to submit a resume for positions at Lilly, please email Lilly Human Resources ( LillyRecruitingCompliance@lists.lilly.com ) for further assistance. Please note This email address is intended for use only to request an accommodation as part of the application process. Any other correspondence will not receive a response.
Lilly is an EEO/Affirmative Action Employer and does not discriminate on the basis of age, race, color, religion, gender, sexual orientation, gender identity, gender expression, national origin, protected veteran status, disability or any other legally protected status.
At Lilly we strive to ensure our employees are part of a team that cares about them and our shared purpose of making life better for those around the world. How do we do this? We continue to look for ways to include, innovate, accelerate and deliver while maintaining integrity, excellence and respect for people.​ We hope that you seek to join us on our journey as we create medicine and deliver improved outcomes for patients across the globe!
#WeAreLilly
Lilly