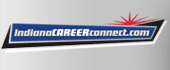 Job Information
Cardinal Health

QC Microbiologist

in

Indianapolis

,

Indiana
What a Quality Control (Microbiologist) contributes to Cardinal Health
Quality control is responsible for the analysis or inspection of products or processes for compliance with specifications and standards.
Demonstrates detailed oriented attention in all facets of job responsibilities.
Performs analytical evaluation or test of products or processes.
Demonstrates knowledge of testing methods, product usage, and applicable regulations and standards.
Establishes test methodology.
Provides mentoring and training to others on SOPs and quality guidelines.
Responsible for the efficient and effective performance of microbiological testing in conformance with regulations and standards.
Job functions include environmental monitoring, purified water testing, endotoxin testing, sterility testing, bioburden testing, microbial identifications and investigational testing/ writing.
Adheres to established policies and procedures.
Follows expectations of management.
Communicates effectively and efficiently.
Reports to Manger, Quality Control (Microbiology).
Accountabilities
Performs analyses of raw materials, drug substance, in-process and drug product testing.
Operates analytical equipment.
Performs testing, review and interprets results and documents findings in accordance with SOPs and regulatory requirements.
Performs laboratory investigations in a timely manner.
Works to ensure corrective action or preventive actions are implemented in a timely manner that meets the expectations of applicable quality agreements and regulatory requirements.
Makes recommendations to management to improve the performance of the laboratories.
Advises in the purchase of those laboratory supplies which have a direct effect on quality.
Develops tests procedures, analytical methods, qualification of equipment and follows best practices to ensure compliance to all regulatory requirements.
Acts as Champion of Quality, GMP compliance and EHS/Radiation Safety practices. Follows/mentors GDP/GMP/GLP requirements. Actively partners with plant management and personnel in troubleshooting quality deficiencies and implement corrective measures to eliminate quality problems.
Challenges, appropriately, the design, conduct, and reporting of GMP activities including trending metrics and annual reporting. In that context, has the knowledge of the production process of the product.
Understands technical/release product issues and evaluates their potential impact on product quality and compliance.
Provides ideas for continuous improvement of the GMP Quality Management System.
Escalates issues to management in a timely manner.
Is capable of time management in accordance with job responsibilities.
Performs other job duties as assigned.
Qualifications
Bachelor's in related field (Microbiology, Biology, or related science), or equivalent work experience, preferred.
6+ years experiencein related field (Microbiology, Biology, or related science) preferred.
Specific vision requirements for this position include: close vision, peripheral vision, depth perception, and the ability to adjust focus. 20/20 vision with or without corrective lenses. Must have the ability to see colors.
Past experience with environmental monitoring, sterility testing, bioburden testing and endotoxin testing strongly preferred
Proficient in Microsoft Word and Microsoft Excel and possesses strong technical writing skills.
Experience performing and writing microbiology investigations, SOP's and batch records strongly preferred.
Experience with equipment qualification, test method validation and/or process validation preferred.
Able to work cohesively with teammates including management, cross functional teams internally and externally in matters relating to the microbiology, cGMPs, and general quality preferred.
Exhibits and practices respect towards team members.
Demonstrates experience prioritizing and ensuring work is delivered in an efficient manner.
Actively participates in improving work processes to meet and exceed expectations.
Values diversity and inclusion of others.
Takes initiative and holds themselves accountable for deficiencies in job performance and is proactive in the resolution of these deficiencies.
Responsible for meeting regulatory requirements including but not limited to maintaining required training as appropriate to position requirements.
Possesses the ability to act calmly and patiently when working under pressure and conditions of stress.
Maintains integrity, composure, communicates with honesty, transparency, clarity, and promotes alternative perspectives.
Demonstrated ability to be detail oriented, well organized, multi-task and a self-starter strongly preferred.
The physical demands described here are representative of those that must be met by an employee to successfully perform the essential functions of this position.
While performing the duties of this position the individual is regularly required to speak or hear clearly and concisely.
The individual is frequently required to stand, walk, use hands, bend, observe, smell, and stretch.
The individual must occasionally lift or move up to 25lbs.
Work Environment
The primary work environment consists of a professional office setting within a radiopharmaceutical manufacturing facility as well as a laboratory setting. The facility is operated under well-controlled and closely monitored conditions that are regulated both by Federal and State agencies, including conditions that are enforced by the Corporate internal quality and Regulatory groups within Cardinal Health. All individuals receive specific training in keeping radiation exposures within regulatory guidelines and will be routinely monitored for their exposure to radiation. Noise levels are considered low to moderate in the work environment.
What is expected of you and others at this level
Applies comprehensive knowledge and thorough understanding of concepts, principles, and technical capabilities to perform varied tasks and projects.
Works on complex projects.
Will contribute to the development of policies and procedures.
Develops technical solutions to a wide range of difficult problems.
Solutions are innovative and consistent with organization objectives.
Completes work in a timely manner, follows and is receptiveof guidancefrom management.
Work reviewed for purpose of meeting objectives.
May act as a mentor to less experienced colleagues.
Responsible for being a culture champion by participating in the development, monitoring, and sustainment of the culture that is an integral part of the Indianapolis manufacturing site philosophy and vision.
The incumbent is responsible for embracing and demonstrating the culture of energy, passion, and positive atmosphere while delivering superb customer service.
Cardinal Health is an Equal Opportunity/Affirmative Action employer. All qualified applicants will receive consideration for employment without regard to race, religion, color, national origin, ancestry, age, physical or mental disability, sex, sexual orientation, gender identity/expression, pregnancy, veteran status, marital status, creed, status with regard to public assistance, genetic status or any other status protected by federal, state or local law.
To read and review this privacy notice click here (https://www.cardinalhealth.com/content/dam/corp/email/documents/corp/cardinal-health-online-application-privacy-policy.pdf)
Cardinal Health is an Equal Opportunity/Affirmative Action employer. All qualified applicants will receive consideration for employment without regard to race, color, religion, sex, sexual orientation, gender identity, national origin, disability, or protected veteran status.
Cardinal Health