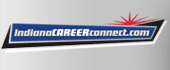 Job Information
Lockheed Martin

Quality Engineer Senior (Level 3)

in

Indianapolis

,

Indiana
Description: Quality Engineer Senior (Level 3)
This position will be in the Air Vehicle and Mission Systems (AV&MS) Supplier Quality Management (SQM) team with responsibilities of supplier team integration and reports to the Associate Manager of AV&MS SQM. Candidate will be located in the Indianapolis, South Bend, and Fort Wayne Indiana Tri City area area.
The SQE functions as a Quality Engineer within the SQM integration teams across the product life cycle of multiple programs and technology domains. Scope of responsibility also includes; quality and cost data analysis, root cause corrective and preventive action, variation management actions, supplier quality integration tasks, along with area or multiple area improvement strategy and planning. Responsible and accountable for initiating effective methods and improvements that drive and improve overall quality performance reducing area defects and scrap, rework, and repair cost to minimum as measured and trended by quality diagnostic measurement system. Will collaborate with various functions and leaders to achieve objectives.
Goals of the selected SQE are:
• Accepts purchased products to support program development, production, and sustainment on behalf of LM Aero.
• To ensure long-term defect reduction/elimination to reduce cost of poor quality associated with procured products.
• To ensure long-term supplier compliance to contractual quality requirements, as they relate to LM Aero product.
• Scope includes suppliers of system commodities, as well as both build-to-print and design-authority contracts.
The selected candidate will be accountable for collaborating with executive leadership at the supplier sites and at LM Aero to solve technical and contractual issues, and ensuring execution is aligned with the quality and affordability goals set by the LM Aero programs.
• The position requires about 30-50% travel within the United States.
• Based on supplier performance, location of work may change after 18-24 months.
• Must be a US Citizen. This position is located at a facility that requires special access.
• This position will require attaining a Secret Clearance.
A level 3 employee Typically has 5 - 10 years of professional experience.
What's In It For You
Our employees play an active role in strengthening the quality of life where we live and work by volunteering more than 850,000 hours annually. Here are some of the benefits you can enjoy:
• Medical
• Dental
• 401k
• Paid time off
• Work/life balance
• Career development
• Mentorship opportunities
• Rewards & recognition
Learn more about Lockheed Martin's comprehensive benefits package here. (https://www.lockheedmartinjobs.com/working-here#benefits)
Basic Qualifications:
• Bachelor's Degree or above.
• Minimum 2 years experience in Quality Management Systems, e.g., International (ISO), National (AS) standards.
• Experience performing complete root cause/corrective and / or preventive action as related to supplier performance.
• Experience evaluating supplier performance.
Desired Skills:
• STEM (Science, Technology, Engineering, or Mathematics) degree
• Certified Quality Engineer
• Project Management training / experience
• Proven ability to work independently
• Conflict resolution training /experience
• Greenbelt / Black belt certification
• Working technical knowledge of Electrical or Fluid Systems design or manufacturing process and techniques
• Strong written, verbal communication and organizational skills
• Ability to tactfully achieve desired actions
BASIC QUALIFICATIONS:
job.Qualifications
Lockheed Martin is an Equal Opportunity/Affirmative Action Employer. All qualified applicants will receive consideration for employment without regard to race, color, religion, sex, pregnancy, sexual orientation, gender identity, national origin, age, protected veteran status, or disability status.
Join us at Lockheed Martin, where your mission is ours. Our customers tackle the hardest missions. Those that demand extraordinary amounts of courage, resilience and precision. They're dangerous. Critical. Sometimes they even provide an opportunity to change the world and save lives. Those are the missions we care about.
As a leading technology innovation company, Lockheed Martin's vast team works with partners around the world to bring proven performance to our customers' toughest challenges. Lockheed Martin has employees based in many states throughout the U.S., and Internationally, with business locations in many nations and territories.
EXPERIENCE LEVEL:
Experienced Professional
Lockheed Martin