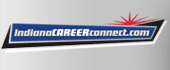 Job Information
Thermo Fisher Scientific

Quality Representative

in

Indianapolis

,

Indiana
Job Description
Job Title: Quality Representative
Reports To: Manager Quality Assurance
Group/Division: BioPharma Services
Business Unit: Fisher Clinical Services
Position Location: Indianapolis, IN
Career Band: 06
Job Track: Professional
Number of Direct Reports: N/A
Day/Shift (if applicable): Day
FLSA Status (Exempt/Non-Exempt): Exempt
Position Summary:
Having wide-ranging industry experience, uses professional concepts and company objectives to resolve complex issues in creative and effective ways. May participate in processes, projects, or initiatives that are critical to the success of the function or discipline. Networks with key contacts outside own area of expertise. Maintains cGMP compliance and guarantees operation under appropriate Quality Systems in Operations.
Essential Duties and Responsibilities:
Apply Good Manufacturing Practices principles in all areas of responsibility.

Demonstrate and drive the Thermo Fisher values - Integrity, Intensity, Involvement and Innovation (The Four I's).

Ensure appropriate execution of the Quality Systems to sustain cGMP compliance.

Apply knowledge of business practices, methodologies, and/or principles in the execution of short-term (1-2 years) functional deliverables or results.

Provide Quality oversight for the batch record review process and perform final batch disposition for Fisher (as a routine activity).

Review, approve, and distribute Quality System Documentation.

Review and approve simple deviation investigations and change control documents.

Responsible for ensuring cGMP compliance and improving quality systems by participating in projects, procedure revisions

Provide assistance and guidance on quality issues of low to moderate complexity for Operations.
Escalate issues as necessary to Quality Assurance Manager.
Approve or reject components, excipients, containers and closures (Fisher-supplied material).

Participate in periodic self-inspections to assure cGMP compliance.

Review/approve equipment holds and facility alarms.

Support client audits and regulatory inspections.

Participate in, Practical Process Improvement (PPI) teams

Conduct all activities in a safe and efficient manner.

Other duties may be assigned to meet business needs.
Basic Minimum Qualifications (BMQ):
To perform this job successfully, the individual must be able to perform each essential duty satisfactorily. The requirements are representative of the knowledge, skill or ability required.
Education/ Experience (BMQ):
Typically requires a minimum of 5 years of relevant experience in the pharmaceutical industry with a Bachelor's degree; or 3 years and an advanced degree or equivalent work experience.
Certificates and/ or Licenses (BMQ):
N/A
Non-negotiable hiring criteria:
Any successful candidate must have the ability to pass the appropriate background checks with our Client, Eli Lilly and Company, and be able to secure a Lilly contractor badge (required to work on site at Eli Lilly and Company)
Ability and/or Skills (BMQ):
Attention to detail.

Ability to multi-task successfully.

Excellent oral and written communications skills.

Superior problem-solving skills.

Knowledge of cGMPs.

Ability to work with company/client confidential information.

Ability to communicate effectively with all levels of professional personnel.

Minimum of 5 years experience in a regulatory, quality assurance/control, laboratory, or manufacturing/operations environment.

Ability to work effectively and accurately in a fast-paced environment.
Thermo Fisher Scientific is an Equal Opportunity Employer. All qualified applicants will receive consideration for employment without regard to race, creed, religion, color, national or ethnic origin, citizenship, sex, sexual orientation, gender identity and expression, genetic information, veteran status, age or disability status.
Thermo Fisher Scientific