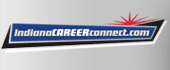 Job Information
Pegasystems, Inc.

Regional Client Success Operations Manager

in

Indianapolis

,

Indiana
Regional Client Success Operations Manager
Job Category: Business Operations
Location: US - Connecticut - Remote | US - Georgia - Remote | US - New Jersey - Remote | US - New York - Remote | US - North Carolina - Remote | US - Pennsylvania - Remote | US - DC - Remote | US - Florida - Remote | US - Illinois - Remote | US - Maryland - Remote | US - Massachusetts - Remote | US - New Hampshire - Remote | US - Texas - Remote | US - Virginia - Remote | US - Delaware - Remote | US - Indiana - Remote | US - Louisiana - Remote | US - Maine - Remote | US - Michigan - Remote | US - Ohio - Remote | US - Rhode Island - Remote | US - South Carolina - Remote | US - Tennessee - Remote | US - Iowa - Remote | US - Kansas - Remote | US - Kentucky - Remote | US - Minnesota - Remote | US - Mississippi - Remote | US - Missouri - Remote | US - Oklahoma - Remote | US - Vermont - Remote | US - West Virginia - Remote | US - Wisconsin - Remote | US - Arkansas - Remote | US - Alabama - Remote
Copying...
Meet Our Team:
The global Client Success Strategy and Operations team is a partner to CS leadership and the CS field, tasked to maintain strategic alignment across regions in the execution of enablement and onboarding, knowledge management and communication, actionable insights, strategic transformation, and regional operational support.
Picture Yourself at Pega:
As the Client Success Business Partner in a dynamic, global organization, you willcollaborate closely with Client Success VP and Directors to ensure regional alignment with Pega's global Client Success strategy. You will drive regional and global operations projects, particularly those tied to Pega's as-a-service transition and proactively identify opportunities for CS function and CSM performance improvement.
What You'll Do at Pega:
Work closely with the Client Success VP in the Americas, ensuring that regional process for hiring and organization coverage, CSM onboarding, performance management, budgeting and coverage planning align with the global Client Success strategy.

Engage directly with the Client Success VP and deliver proactive insights that support Pega's as-a-service transformation. Provide leadership around key clients health and macro-level metrics to determine the impact of the Client Success function on Pega's business.

Drive a roadmap for data acquisition and analysis and provide regional insights from global client data sets for use in forecasting and planning. Data includes client health, financial metrics, license usage, feature adoption, advocacy, and CSM performance.

Contribute software industry and Client Success knowledge to collaborate with the system CoE to build a roadmap for a best in class CS system.

Support the evolution of an enterprise Client Success philosophy. Understand best practices in the software industry and Client Sucess organizatiosn and represent them in executive forums.
Who You Are:
A self-starter; enjoys collaborating with others to solve problems and create innovative ways of working

Able to think strategically about "what could be"

You have demonstrated ability to provide thought leadership for clients that drives action and results

Comfortable with ambiguity while experienced in building foundational processes, operational rhythms, best practices, and analysis that improve CS organization and CSM effectiveness.

Able to draw upon project and program management experience to drive Regional initiatives and effectively represent regional needs in global initiatives.
What You've Accomplished:
Able to use advanced Excel, Power BI, Tableau, and/or other analysis tools to analyze client data and derive conclusions

Excellent PowerPoint creation and presentation skills

Minimum 10 years' experience in the software industry, with a minimum of 2 in a Client Success organization

Demonstrated ability to stay current on trends and best practices in the CS industry
Pega Offers You:
A rapidly growing yet well-established business

Gartner Analyst acclaimed technology leadership across our categories of products

Continuous learning and development opportunities

Flexible Paid Time Off to take whenever you need

Competitive global benefits program inclusive of pay + bonus incentive, employee equity in the company
Job ID: 13539
As anand Affirmative Action employer, Pegasystems will not discriminate in its employment practices due to an applicant's race, color, religion, sex, sexual orientation, gender identity, national origin, age, genetic information, veteran or disability status, or any other category protected by law.
Accessibility – If you require accessibility assistance applying for open positions please contact.
Pegasystems, Inc.