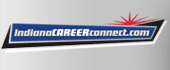 Job Information
BKD, LLP

Regional Wealth Strategist | Private Client Services

in

Indianapolis

,

Indiana
What You Will Do:
You would work in conjunction with existing BKD advisor and external advisors to develop, recommend and implement complex tax and estate plans for clients

You would also serve as point of contact to advise on other gift and estate issues and could connect others throughout the firm as needed

Be an external recognized BKD thought leader in the PCS area and ideally would present at high-level, impact conferences, produce written materials, etc.

Evaluate client's net worth and existing planning vehicles and develops ideas and alternatives (i.e. creation of trusts, asset protection strategies, etc.)

Develop, consult on and implement tax, estate and legacy plans for clients, including those of the greatest complexity in coordination with existing PCS personnel

Consult with clients and their attorneys on the benefits of estate planning and to determine appropriate plans for estate taxes utilizing knowledge of inheritance, gift, income, and estate taxes

Collaborate with other planning resources on specific subject matters and partners in the acquisition of new clients

Conduct and review research, as appropriate, and develops tax, estate and other analyses and plans. Makes generally accepted recommendations to team and may make recommendations to clients.

Provide direction to and supervise PCS personnel in development of work product

Maintain current in-depth knowledge of a full range of trust-oriented services (e.g., personal trusts, living trusts, wills, investment management, custody, financial consulting, estate and tax planning)

Maintain periodic contact with clients in coordination with the relationship partner

Deepen existing relationships by working with integrated PCS teams

Retain, expand and deepen existing relationships in collaboration with relationship partners

Identify solutions and BKD services as sales opportunities to enhance existing client relationships

Develop new client relationships through networking, prospecting and referrals by being actively involved in networking at key organizations

Assess and effectively manage all the risks associated with their business objectives and activities to ensure they adhere to and support BKD's Enterprise Risk

Have knowledge, insight, and understanding of business concepts, tools, and processes that are needed for making sound decisions in the context of the company's business; ability to apply this knowledge appropriately to diverse situations
*This position can be located in Indianapolis, IN, Chicago, IL, St. Louis, MO, Nashville, TN, New York, NY, Columbus, OH, or Kansas City, MO.
A Successful Trusted Advisor Has:
Analytical and business development skills to relate individual client asset situations to specific capabilities and services

Interactive skills to comprehend prospects' needs and respond with the appropriate solutions

A highly organized, proactive, energetic and enthusiastic demeanor

A dedication to unmatched client service

Understanding of effective communication concepts, tools and techniques; ability to effectively transmit, receive, and accurately interpret ideas, information, and needs through the application of appropriate communication behaviors.

Attention to detail and ability to multi-task

The ability to effectively resolve issues and conflicts

Willingness to travel as needed to serve our clients
Minimum Qualifications:
Bachelor's degree in related field

Minimum of 15 to 20 years of professional client-facing experience

Knowledge of fiduciary capabilities and services (e.g., personal trusts, living trusts, wills, investment management, custody, financial consulting, estate and tax planning), including fee structures and documentation

Proficiency in Microsoft Office Suite
Preferred Qualifications:
CPA license, CFP, CFTA, LLM or JD

Previous experience working in, law, tax services and consulting, financial services, wealth management, or financial planning
Experience the BKD difference for yourself. For more information about our firm locations, visit bkd.com. BKD, LLP is an equal opportunity/affirmative action employer. Employment selection and related decisions are made without regard to age, race, color, sex, sexual orientation, national origin, religion, genetic information, disability, protected veteran status or other protected classifications.
It is BKD's standard policy not to accept unsolicited referrals or resumes from any source other than directly from candidates.
BKD expressly reserves the right not to consider unsolicited referrals and/or resumes from vendors including and without limitation, search firms, staffing agencies, fee-based referral services, and recruiting agencies.

BKD further reserves the right not to pay a fee to a recruiter or agency unless such recruiter or agency has a signed vendor agreement with BKD.

Any resume or CV submitted to any employee of BKD without having a BKD vendor agreement in place will be considered the property of BKD.
At BKD, our mission is to provide rewarding career opportunities and invest in the success of our people. Through award-winning learning and development, coaching and career advocacy programs, you will have the tools to make every play count and reach your professional goals. Along the way, you will have the opportunity to influence innovation and build long-lasting relationships. As a BKDer, you will be able to learn, lead, serve and be recognized for your contributions.
As a part of our People First culture, we invest in the well-being of our Trusted Advisors so they can provide Unmatched Client Service®. Click here to learn how we invest in our people: bkd.com/careers/our-investment-in-our-people.
Make your next play at BKD.
About BKD
BKD, a national CPA and advisory firm, can help individuals and businesses realize their goals. Our approximately 2,900 dedicated professionals provide solutions for clients in all 50 states and internationally. BKD and its subsidiaries offer a variety of tax, accounting and consulting services and combine the insight and ideas of thought leaders in multiple industries. Learn more at bkd.com.
ID: 2021-7655