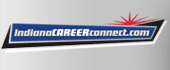 Job Information
IQVIA

Regulatory Affairs Specialist (Home-Based) - IQVIA Biotech

in

Indianapolis

,

Indiana
Unleash Your Potential
It takes curiosity and intellectual courage to accomplish great things. It takes brave minds to bring powerful ideas to reality and transform healthcare.
We are a diverse, global team that shares a passion for collaboration and solving complex problems. Together, we help customers drive healthcare forward.
Join IQVIA and see where your skills can take you.
BASIC FUNCTIONS:
To provide regulatory and quality support to select clinical research projects involving investigational or marketed drugs, devices, biologics, or new medical procedures. To provide strategic regulatory guidance and information to projects; to acquire pertinent regulatory information from agencies and organizations; to support regulatory agency interactions, communications, and submissions; and to review project regulatory documentation to ensure compliance with applicable regulatory regulations and guidelines.
ESSENTIAL JOB FUNCTIONS, DUTIES AND RESPONSIBILITIES:
Prepares, review and completes regulatory submissions for INDs, MAAs, CTAs, NDAs, IDEs, ITAs, DSURs and annual reports including post marketing activities to FDA, Health Canada and other regulatory authorities.

Collaborates with sponsor, study start up, clinical and regulatory staff to ensure that all regulatory documents required for site IP approval are collected and reviewed in a timely fashion.

Prepares and submits serious adverse events (SAEs) and Safety Reports, Medical Device Report (MDR), Development Safety Update Report (DSUR), Clinical Evaluation Report (CER) Clinical Study Reports (CSR), Unanticipated Adverse Devise Effects Reports (UADEs).

Provides update and communicate with sponsor, project manager, study start up and clinical team to anticipate, identify and resolve issues.

Assists Associate Director, Regulatory Affairs, in assuming primary or secondary regulatory responsibility for assigned clinical research projects by providing to the project team regulatory information, guidance, training, support and strategic planning based on applicable regulations and guidances issued by the applicable regulatory agency(ies).

Identifies and interprets regulations, guidelines, and other pertinent information issued by applicable regulatory agencies and other regulatory organizations.

Identifies essential regulatory documents required for execution of both domestic and global clinical research studies involving drugs, device and combination products.

Reviews protocols, consent forms, reports, scientific documents, publications, and related papers, etc., as appropriate for various clinical research projects to ensure compliance with regulations.

Ensures the compilation and maintenance of pertinent documentation (e.g., files) required for regulatory compliance for assigned clinical research projects.

Provides regulatory guidance and quality assurance assessments for assigned research projects - domestic and international.

Develops training modules and presentations to ensure compliance with applicable regulatory regulations, CFR, FDA/ICH guidelines, GCP, Essential Regulatory Documents and project specifications.

Creates SOPs, Work Instructions, and procedures for Regulatory Operations, as needed

Serves as a member of groups, teams, or committees related to regulatory affairs, and quality assurance or other designated IQVIA Biotech activities, as appropriate.

Serves as IQVIA Biotech liaison with central IRBs.

Serves as a mentor for coworkers and train others on tasks or systems.

Performs other related duties as assigned.
KNOWLEDGE, SKILLS AND ABILITIES:
Working knowledge of and aptitude for activities related to regulatory affairs and quality assurance, both domestic and international.

Experience interacting with regulatory agencies is preferred.

Ability to understand and communicate regulatory requirements for different therapeutic areas and countries and associated submission pathways.

Familiarity with or ability to become familiar with regulatory documents, general contents, organization and the methods of filing and tracking.

Familiarity with or ability to become familiar with principles of Good Clinical Practice, Good Laboratory Practice and Good Manufacturing Practice., ISO standards.

Extensive knowledge of clinical research; knowledge and familiarity with 21CFR11 and EDC systems.

Experience in preparation of audit plans and checklists against applicable standards, execution of audits, and preparation of comprehensive written audit reports.

Good interpersonal skills with the ability to communicate effectively, both orally and in writing, with all levels of staff, and with the public.

Ability to be detail oriented with background adequate to deal with scientific issues related to technical regulations and SOPs.

Ability to read and synthesize technical material and to prepare clear and concise written documents.

Computer literate at a level allowing utilization of event tracking programs, data loading and information processing related to regulatory affairs and quality assurance.
CRITICAL JOB FUNCTIONS IN ACCORDANCE WITH ADA CRITERIA:
Ability to travel domestically and international.

Very limited physical effort required to perform normal job duties.
MINIMUM RECRUITMENT STANDARDS:
Requires Bachelor's degree with at least 5 years of related work experience, science degree preferred or equivalent level of education and work experience.

Five or more years of work experience in areas relevant to regulatory affairs, quality assurance, and clinical research.

Excellent analytical and communication skills, particularly writing skills, are essential.

Demonstrated computer literacy is required.

Ability to travel a minimum of 20% both domestically and internationally is required.
CLASSIFICATION:
US: This position is classified as exempt under the Fair Labor Standards Act; employees are not eligible for overtime compensation.
#LI-RW1
#LI-Remote
At IQVIA, we believe in pushing the boundaries of human science and data science to make the biggest impact possible – to help our customers create a healthier world. The advanced analytics, technology solutions and contract research services we provide to the life sciences industry are made possible by our 70,000+ employees around the world who apply their insight, curiosity and intellectual courage every step of the way. Learn more at jobs.iqvia.com .
All qualified applicants will receive consideration for employment without regard to race, color, religion, sex, sexual orientation, gender identity, national origin, disability, status as a protected veteran, or any other status protected by applicable law.
IQVIA, Inc. provides reasonable accommodations for applicants with disabilities. Applicants who require reasonable accommodation to submit an application for employment or otherwise participate in the application process should contact IQVIA's Talent Acquisition team at workday_recruiting@iqvia.com to arrange for such an accommodation.
IQVIA is a world leader in using data, technology, advanced analytics, and expertise to help customers drive healthcare – and human health – forward. Together with the companies we serve, we are enabling a more modern, more effective and more efficient healthcare system, and creating breakthrough solutions that transform business and patient outcomes.
To get there, it takes diverse skills and a curiosity to explore new possibilities. No matter your role, everyone at IQVIA, including our colleagues at Q² Solutions, contributes to our shared goal of improving human health. Thank you for your interest in growing your career with us.
EEO Minorities/Females/Protected Veterans/Disabled
IQVIA