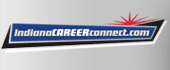 Job Information
Indiana Hemophilia & Thrombosis Center

Research Coordinator (Nurse)

in

Indianapolis

,

Indiana
IHTC is currently recruiting for a Research Coordinator with a nursing license and experience working with pharmaceutical sponsored research studies. The Research Coordinator is responsible for executing research projects under the direction of the primary investigator and for performing in accordance to study regulatory processes, standard operating procedures, and study protocols. This individual will have a focus on pharmaceutical sponsored research studies.
The Indiana Hemophilia & Thrombosis Center Inc. (IHTC) is committed to providing the highest quality comprehensive healthcare services to patients with bleeding and clotting disorders, and to their families. If you are interested helping to further our mission of comprehensive patient care, you should consider a position with the IHTC!
Perks:
The IHTC offers an extremely attractive compensation and benefits package. Employees can anticipate an annual cash incentive opportunity—in addition to base pay—as well as a generous retirement benefit.
Job Duties:
Participate in the planning and execution of research projects under the direction of the Medical Director and the primary investigator.

Function as an integral part of the research and comprehensive care teams, working with colleagues to meet deadlines and maintain a flexible schedule based on the needs of patients, the department, and the IHTC.

Create a study budget in InfoED in collaboration with the finance department. Work with the finance department to assist with billing, invoicing, tracking status on payments due or past due, documenting patient stipend requests, and charting completed study visits.

Assess patients for inclusion and exclusion criteria to determine study eligibility, and work cooperatively with the comprehensive team to coordinate study-related patient care. Explain informed consent for each study participant; document refusals according to protocol.

Ensure accurate and prompt communication with patients, the primary investigator, research manager, external contacts, study sponsors, and monitors.

Prepare study-related documentation such as protocol worksheets, procedural manuals, drug dispensation records, regulatory forms, adverse event reports; submit all relevant study documents to the institutional review board.

Monitor study activities to ensure compliance with protocols and with all relevant local, federal, and state regulatory and institutional polices. Prepare for or participate in quality assurance audits conducted by study sponsors, federal agencies, or specially designated review groups.

Record adverse event and side effect data and confer with investigators regarding the reporting of events to oversight agencies.

Participate in internal quality assurance; review monitor reports for trends across studies.

Perform venipuncture, preparation of specimens, handling, packaging, and shipping of hazardous materials to the appropriate site(s).

Travel:

This position will require occasional travel to IHTC Outreach Clinics.

Requirements/Qualifications:

Minimum of 5 years of experience coordinating research studies. Experience with pharmaceutical sponsored studies is required.

Associate's degree in nursing field required. Bachelor's degree in nursing field is preferred.

Active Nursing Licensure (RN, LPN, etc.) in the State of Indiana.

Valid Driver's License and insured automobile is required for travel purposes.

The Indiana Hemophilia and Thrombosis Center is an Equal Opportunity Employer.