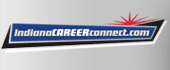 Job Information
Facebook

Research Intern, Audio Hardware (PhD)

in

Indianapolis

,

Indiana
Intro:
Facebook's mission is to give people the power to build community and bring the world closer together. Through our family of apps and services, we're building a different kind of company that connects billions of people around the world, gives them ways to share what matters most to them, and helps bring people closer together. Whether we're creating new products or helping a small business expand its reach, people at Facebook are builders at heart. Our global teams are constantly iterating, solving problems, and working together to empower people around the world to build community and connect in meaningful ways. Together, we can help people build stronger communities - we're just getting started.
Summary:
The Facebook Reality Labs (FRL) Research Team brings together a world-class team of researchers, developers, and engineers to create the future of virtual and augmented reality, which together will become as universal and essential as smartphones and personal computers are today. And just as personal computers have done over the past 45 years, AR and VR will ultimately change everything about how we work, play, and connect. We are developing all the technologies needed to enable breakthrough AR glasses and VR headsets, including optics and displays, computer vision, audio, graphics, brain-computer interfaces, haptic interaction, eye/hand/face/body tracking, perception science, and true telepresence. Some of those will advance much faster than others, but they all need to happen to enable AR and VR that are so compelling that they become an integral part of our lives. In particular, the FRL Research audio team is focused on two goals; creating virtual sounds that are perceptually indistinguishable from reality, and redefining human hearing. See more about our work here: https://tech.fb.com/inside-facebook-reality-labs-research-the-future-of-audio/ These two initiatives will allow us to connect people by allowing them to feel together despite being physically apart, and allow them to converse in even the most difficult listening environments. The Audio Hardware Research team is looking for innovative PhD student interns interested in one or more of the following areas: * Acoustic transducer design* Acoustic simulations (finite element, boundary element, electro-acoustics, acoustic-solid interactions)* Physiological and bio-signal sensing technologies and processing* Advanced acoustic materials (e.g. meta-materials, broad-band sound attenuator, etc)* Hearing mechanics* Embedded real-time signal processing (active noise control, echo cancellation, etc)* Vibration characterization, analysis, and controlOur internships are sixteen (16) to twenty four (24) weeks long and we have various start dates throughout the year.
Required Skills:
Work closely with FRL researchers on an innovative project proposal, timeline and milestones

Communicate research plans, progress and results
Minimum Qualifications:
Currently has, or is in the process of obtaining, a PhD degree in the field of Acoustics, Computer Science, Mechanical Engineering, Electrical Engineering or related STEM fields

2+ years experience with independent research as evidenced by publications and/or conference presentations

2+ years experience with computer aided design, acoustic simulation tools or high level programming language such as MATLAB or python

Interpersonal experience: cross-group and cross-culture collaboration

Must obtain work authorization in country of employment at the time of hire, and maintain ongoing work authorization during employment
Preferred Qualifications:
Intent to return to degree-program after the completion of the internship/co-op

Proven track record of achieving significant results as demonstrated by grants, fellowships, patents, as well as first-authored publications at leading workshops or conferences
Industry: Internet
Equal Opportunity: Facebook is proud to be an Equal Opportunity and Affirmative Action employer. We do not discriminate based upon race, religion, color, national origin, sex (including pregnancy, childbirth, or related medical conditions), sexual orientation, gender, gender identity, gender expression, transgender status, sexual stereotypes, age, status as a protected veteran, status as an individual with a disability, or other applicable legally protected characteristics. We also consider qualified applicants with criminal histories, consistent with applicable federal, state and local law. Facebook is committed to providing reasonable accommodations for candidates with disabilities in our recruiting process. If you need any assistance or accommodations due to a disability, please let us know at accommodations-ext@fb.com.
Facebook