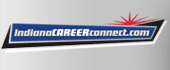 Job Information
Facebook

Research Intern, Vision Science and Computational Imaging (PhD)

in

Indianapolis

,

Indiana
Intro:
Facebook's mission is to give people the power to build community and bring the world closer together. Through our family of apps and services, we're building a different kind of company that connects billions of people around the world, gives them ways to share what matters most to them, and helps bring people closer together. Whether we're creating new products or helping a small business expand its reach, people at Facebook are builders at heart. Our global teams are constantly iterating, solving problems, and working together to empower people around the world to build community and connect in meaningful ways. Together, we can help people build stronger communities - we're just getting started.
Summary:
Facebook Reality Labs Research (FRL Research) brings together a world-class team of researchers, developers, and engineers to create the future of AR and VR, which together will become as universal and essential as smartphones and personal computers are today. Wearable head-mounted devices present a new set of perceptual challenges and we are seeking innovative interns with a passion for research that integrates visual perception, computer graphics, and computational imaging to advance VR and AR technologies. Join the Display Systems Research (DSR) team, whose work spans next-generation VR headsets; new types of computational displays; complex experimental systems; and AI-driven graphics, and create the AR/VR technology that will bring people together across the globe. Our internships are sixteen (16) to twenty four (24) weeks long and we have various start dates throughout the year.
Required Skills:
Conduct research in the areas of Vision Science (motion perception, binocular vision, etc.) and/or Computational Imaging to support development of AR and VR head-mounted display technologies

Collaboration with and support of other researchers across engineering and scientific disciplines

Communication of research agenda, progress, and results
Minimum Qualifications:
Currently has or is in the process of obtaining a PhD degree in Computer Graphics, Vision Science, Bioengineering, Cognitive Neuroscience, Physiological Optics, or a related field

Experience using MATLAB, Python, C++, etc. to run psychophysics experiments related to graphics and/or visual perception

Interpersonal skills, cross-group, and cross-culture collaboration

Must obtain work authorization in the country of employment at the time of hire and maintain ongoing work authorization during employment
Preferred Qualifications:
Experience with stereoscopic and 3D viewing geometry either in the context of Vision Science or Computer Graphics

Demonstrated experience leveraging Vision Science data and principles to guide research related to visual perception in applied settings, especially for head-mounted displays

Software engineering experience via an internship, work experience, coding competitions or PhD papers, experience with C++

Intent to return to degree-program after the completion of the internship
Industry: Internet
Equal Opportunity: Facebook is proud to be an Equal Opportunity and Affirmative Action employer. We do not discriminate based upon race, religion, color, national origin, sex (including pregnancy, childbirth, or related medical conditions), sexual orientation, gender, gender identity, gender expression, transgender status, sexual stereotypes, age, status as a protected veteran, status as an individual with a disability, or other applicable legally protected characteristics. We also consider qualified applicants with criminal histories, consistent with applicable federal, state and local law. Facebook is committed to providing reasonable accommodations for candidates with disabilities in our recruiting process. If you need any assistance or accommodations due to a disability, please let us know at accommodations-ext@fb.com.
Facebook