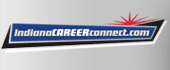 Job Information
Lilly

Research Scientist – CMC Regulatory

in

Indianapolis

,

Indiana
At Lilly, we unite caring with discovery to make life better for people around the world. We are a global healthcare leader headquartered in Indianapolis, Indiana. Our 35,000 employees around the world work to discover and bring life-changing medicines to those who need them, improve the understanding and management of disease, and give back to our communities through philanthropy and volunteerism. We give our best effort to our work, and we put people first. We're looking for people who are determined to make life better for people around the world.
At Eli Lilly, we create medicines that give people new hope – to get better, feel better, live better. It's our purpose to create medicines that make life better for people around the world. Lilly is looking for regulatory Chemistry, Manufacturing and Control (CMC) scientists to join us in developing and bringing life-changing new medicines to patients who need them all over the world.
The purpose of the Research Scientist role is to provide strategic, tactical and operational direction to expedite CMC development of Lilly's portfolio and technical agenda by supporting global clinical trial, market registration submissions, and post-approval submissions. These activities are accomplished with a strong working knowledge of global regulations, guidelines and regulatory precedence coupled with a strong technical knowledge of CMC development and manufacturing processes. To accomplish this purpose, it is necessary for the Research Scientist to develop collegial and mutually productive relationships across Lilly components, partner company components, and with Agency personnel. This role is further accomplished by a demonstrated ability to establish and/or to promote / refine key regulatory CMC positions and to effectively influence development, manufacturing, and GRA leadership on these positions.
Regulatory & Scientific Expertise
Deep technical knowledge and understanding of CMC drug development and manufacturing science(s)

Recognized across GRA, development, and manufacturing as an expert having a broad technical knowledge of global CMC regulatory requirements and guidelines as well as deep knowledge in one or more specialized areas of regulatory.

Utilizes specialized regulatory expertise to develop and lead implementation of new regulatory practices based on changes in the external environment.

Makes technical decisions on CMC regulatory issues that set new standards impacting CMC submissions across multiple programs and geographies

Provide high quality, timely and decisive regulatory advice to allow CMC Teams to make well-informed decisions on development or product lifecycle planning

Anticipates and resolves key technical or operational issues that have the ability to impact the function, CMC team and/or submission timing. Actively engages in submission development activities, which include evaluating CMC team deliverables for scientific rigor and regulatory impact.

Takes on risky (i.e. technically challenging, political) problems and identifies creative and/or alternative solutions, networking for input with GRA-CMC, development, and manufacturing management if needed.
Influence
Demonstrated ability to influence CMC team members with various backgrounds and personalities and their management to achieve the goals of the team.

Networks throughout GRA, as appropriate, building awareness and alignment on CMC Regulatory strategies.

Recognized as model of strong leadership behaviors and provides mentoring to colleagues on technical and regulatory topics.

Leads strategic initiatives to incorporate new regulations, guidance, and company positions into Lilly processes/guidelines, tools, and/or training materials, while building in efficiencies.

Influences internal policy development and provides internal input on emerging regulations worldwide for CMC issues

Viewed as a valued contributor to industry organization(s), effectively increasing Lilly's visibility and influence of evolving regulatory positions.
Lead / Partner
Creates and manages timelines for development of CMC registrations, resolving major issues and conflicts via networking directly with CMC team members, and when necessary, their line management and GRA-CMC management

Leads preparation, review and finalization of CMC documents for global regulatory submissions and responses to questions.

Networks and gains alignment with CMC team members and development and manufacturing line management to resolve complex issues.

Develop relationships with peers and line management in other Lilly functional areas (e.g., bioprocessing, toxicology, manufacturing, quality, tech services) that promote open discussion of issues to enable regulatory influence of drug development and manufacturing strategies.

Communicates effectively verbally and in writing to influence within work group/function and with other Lilly partners

Proactively identifies and resolves global CMC regulatory issues, leveraging internal experts to develop complex regulatory strategies

Participate in forums that share regulatory information across GRA / PR&D / manufacturing.
Minimum Qualification Requirements:
B.S. degree in a science, engineering, or a related field (Chemistry, Biology, Biochemistry, Pharmaceutics, Engineering, Analytical Sciences, or similar)

Three years of Bioproduct Regulatory CMC experience supporting clinical phases of development and/or commercialization, experience should include authoring CMC submission content, and involvement in clinical trial and commercial processes including response to questions

Experience in biotechnology drug substance and/or drug product development, commercialization, or manufacturing
Other Information/Additional Preferences:
Pharmaceutical industry experience in a CMC-related field (7 – 10 years)

Prior Regulatory CMC experience (7 - 10 years) or equivalent combination of technical and regulatory guidance knowledge and experience preparing regulatory submission content in a technical function.

Demonstrated strong written, spoken and presentation communication skills

Demonstrated negotiation and influence skills

Demonstrated attention to detail

Demonstrated effective teamwork skills; able to adapt to diverse interpersonal styles
Position Location: Indianapolis OR remote option available
Travel: Minimal travel required
Eli Lilly and Company, Lilly USA, LLC and our wholly owned subsidiaries (collectively "Lilly") are committed to help individuals with disabilities to participate in the workforce and ensure equal opportunity to compete for jobs. If you require an accommodation to submit a resume for positions at Lilly, please email Lilly Human Resources ( LillyRecruitingCompliance@lists.lilly.com ) for further assistance. Please note This email address is intended for use only to request an accommodation as part of the application process. Any other correspondence will not receive a response.
Lilly is an EEO/Affirmative Action Employer and does not discriminate on the basis of age, race, color, religion, gender, sexual orientation, gender identity, gender expression, national origin, protected veteran status, disability or any other legally protected status.
At Lilly we strive to ensure our employees are part of a team that cares about them and our shared purpose of making life better for those around the world. How do we do this? We continue to look for ways to include, innovate, accelerate and deliver while maintaining integrity, excellence and respect for people.​ We hope that you seek to join us on our journey as we create medicine and deliver improved outcomes for patients across the globe!
#WeAreLilly
Lilly