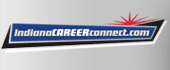 Job Information
Lilly

Research Scientist-Purification

in

Indianapolis

,

Indiana
At Lilly, we unite caring with discovery to make life better for people around the world. We are a global healthcare leader headquartered in Indianapolis, Indiana. Our 39,000 employees around the world work to discover and bring life-changing medicines to those who need them, improve the understanding and management of disease, and give back to our communities through philanthropy and volunteerism. We give our best effort to our work, and we put people first. We're looking for people who are determined to make life better for people around the world.
Responsibilities :
At Lilly, Synthetic Molecule Design and Development (SMDD) is involved in key activities for the development of synthetic drug substances and drug products starting with pre-clinical phases through commercialization. Our scientists and engineers develop innovative technical and business solutions across a portfolio of projects using their deep technical expertise to accelerate testing of the clinical hypothesis and overall drug development. With a goal of enabling Next Generation Research and Development, we seek to develop and explore new technical solutions across our portfolio.
Our team within SMDD is looking for creative and energetic candidates to lead purification unit operation development for synthetic (or naturally derived) biomolecules, with focus on peptides and oligonucleotides. The position presents an opportunity to be part of dynamic teams comprised of process chemists, analytical chemists, formulation scientists, and engineers. Top candidates for this position will be expected to:
Possess fluent knowledge in using chromatography in the purification of peptides and oligonucleotides including unit operation design, process modeling, process optimization, equipment selection, and scale-up methodologies

Leverage familiarity with common chromatographic techniques including normal phase, reverse phase, ion exchange, and flash chromatography as well as resin selection and method optimization to drive development plans

Possess a working knowledge of Solid Phase Peptide Synthesis (SPPS) and Liquid Phase Peptide Synthesis (LPPS)

Design and develop novel platforms and control systems to accelerate the development and purification of synthetic molecules including oligonucleotides and peptides

Serve as a member of integrated commercial teams responsible for the development and demonstration of new processes

Design laboratory experimentation in support of purification design, definition, optimization, and technology transfer objectives. Ability to generate process (and property design) data based on a fundamental understanding of the underlying physical processes. Utilize advancements in process analytical technology (PAT) and modeling platforms to understand and direct experimental protocols

Collaborate with external manufacturing partners to develop robust purification processes that are readily amenable to efficient peptide and oligonucleotide manufacturing

Collaborate closely with Product Delivery, Project Management, Quality, Manufacturing, and Regulatory scientists to execute and deliver material and information for clinical trials and regulatory submissions

Engage in a highly collaborative work environment across and beyond SMDD and Lilly, including external academic researchers and pre-competitive collaborations

Direct and mentor scientific staff, encourage efforts towards excellence, foster collaborations, and knowledge sharing

Possess strong communication (oral, written), organizational, and leadership skills

Actively participate in the external environment
Basic Qualifications :
Ph.D. in Chemical Engineering or related field.
Additional Skills/Preferences :
Experience with developing purification processes such as tangential flow filtration, nano filtration, lyophilization, and precipitations from the mid-development cycle (proof of concept) to product commercialization

Experience with technical transfer of purification processes into manufacturing operations

Experience with design, development, control and optimization of unit operations involving the synthesis of peptides and oligonucleotides. Experience with synthetic peptide and oligonucleotide chemistry.

Experience with modeling and simulation tools, data analytics, and predictive analytics

Experience with online and offline analytical techniques and process analytical technologies (PAT).

Proven ability to effectively work with collaborate with multidisciplinary teams

Passionate about improving technological solutions using new technologies
Eli Lilly and Company, Lilly USA, LLC and our wholly owned subsidiaries (collectively "Lilly") are committed to help individuals with disabilities to participate in the workforce and ensure equal opportunity to compete for jobs. If you require an accommodation to submit a resume for positions at Lilly, please email Lilly Human Resources ( LillyRecruitingCompliance@lists.lilly.com ) for further assistance. Please note This email address is intended for use only to request an accommodation as part of the application process. Any other correspondence will not receive a response.
Lilly is an EEO/Affirmative Action Employer and does not discriminate on the basis of age, race, color, religion, gender, sexual orientation, gender identity, gender expression, national origin, protected veteran status, disability or any other legally protected status.
At Lilly we strive to ensure our employees are part of a team that cares about them and our shared purpose of making life better for those around the world. How do we do this? We continue to look for ways to include, innovate, accelerate and deliver while maintaining integrity, excellence and respect for people.​ We hope that you seek to join us on our journey as we create medicine and deliver improved outcomes for patients across the globe!
#WeAreLilly
Lilly