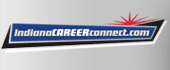 Job Information
Corteva Agriscience

Research Scientist

in

Indianapolis

,

Indiana
Description
Who are we, and what do we do?
At Corteva Agriscience, you will help us grow what's next. No matter your role, you will be part of a team that is building the future of agriculture – leading breakthroughs in the innovation and application of science and technology that will better the lives of people all over the world and fuel the progress of humankind.
The Analytical Research and Development Team (ARDT) within Actives and Product Technology R&D in Indianapolis, IN is seeking an analytical scientist to support the identification and structural elucidation of unknown impurities for process optimization and registration purpose. The successful candidate will have the opportunity to participate in discovery through manufacturing analytical activities. A fundamental understanding of structural elucidation work-flow and techniques such as mass spectrometry, spectroscopy, and the ability to partner and collaborate with diverse partners and stakeholders are required for success. As a member of our team, you will have the opportunity to expand the impurity identification and structural elucidation capability through fundamental research and its application to problem solving and troubleshooting .
Responsibilities:
How will you help us grow? It matters to us, and it matters to you!
Plan and execute experiments to provide investigative support of structure elucidation to help prioritize process chemistry research and process chemistry development of new active ingredients.

Actively provide impurity ID, structural elucidation, mass spec subject matter expertise to project teams across Discovery to Manufacturing.

Collaborate with multiple analytical disciplines (separation, spectroscopy etc.) to provide data and solutions in a timely manner to project teams.

Understand interdependencies across analytical and partner disciplines to ensure delivery of project deliverables and milestones.

Communicate effectively with key partners and stakeholders.

Conduct experiments to characterize active ingredients to support regulatory filings to government agencies around the globe.

Conduct experiments to provide structure elucidation of degradation products to support formulation studies.

Engage in manufacturing teams to design experiments and collect data in order to solve complex manufacturing problems.

Collaborate across functions to adjust analytical approaches accordingly.

Keep abreast of relevant scientific literature and apply this knowledge to the design, modification and implementation of new experiments and methodologies.

Develop and implement new technology and approaches to aid structure elucidation.

Document protocols, methods and technical reports; provide scientific interpretation of results.

Publish original manuscripts in peer-reviewed journals; present at external and internal scientific meetings.
Qualifications
Requirements:
What expertise have you grown? What do you bring to the table?
Ph.D. in Analytical Chemistry or Organic Chemistry or equivalent with expertise in mass spectrometry with 1-5 years industry experiences or M.S. with 5 years, or B.S. with 10 years of industry experiences.

Extensive experience in characterization of synthetic small molecules, natural products, synthetic polymers, or biopolymers by LC/MS, MALDI/MS, or GC/MS.

Strong background in theoretical and experimental organic chemistry to propose the hypothetical origin of unknown constituents.

Strong background in theory and fundamentals of mass spectrometry and ionization methodologies.

Experience in chromatography.

NMR expertise is desired but not required.

Demonstrated ability in collaborating with diverse teams and working independently with minimal supervision.

Excellent oral and written communication skills.

Proven track record of peer-reviewed publications.
Community:
We care about you and we care that you're comfortable. While there's no place like home, Corteva comes close.
Benefits:
Let's peek at how you can grow your wellbeing, health, and future at Corteva!
Strike a better worklife balance with robust time off benefits including paid maternity, paternal and family illness leave

Prepare for your future with our competitive retirement savings plan, tuition reimbursement program, and more

Enjoy access to health benefits for you and your family on your first day of employment

And much, much more!
Ready to grow your perspectives, impact and career? Start by applying to this opportunity today!
Corteva Agriscience ™, the world's first dedicated agriculture start-up, serves to enrich the lives of those who produce and those who consume, ensuring progress for generations to come. Our employees fulfill this purpose everyday by building/participating in an inclusive culture where we encourage each other to stay curious, think differently, act boldly and do what's right for our customers, our co-workers, our partners and our planet. With over 20,000 team members from 130 countries, innovating in 140 world class R&D facilities, we have the resources, leadership heritage and partner ecosystem to make a meaningful impact now and into the future.
#GrowWhatMatters
Corteva Agriscience, the agriculture division of DowDuPont, is an equal opportunity employer. Qualified applicants will be considered without regard to race, color, religion, creed, sex, sexual orientation, gender identity, marital status, national origin, age, veteran status, disability or any other protected class. If you need a reasonable accommodation to search or apply for a position, please visit: Accessibility Page for Contact Information For US Applicants: See the 'Equal Employment Opportunity is the Law' poster For our U.S. Affirmative Action Policy, click here
Corteva Agriscience