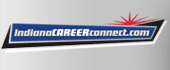 Job Information
WSP-Parsons Brinckerhoff

Right of Way Engineering Professional Surveyor (ID# 46850)

in

Indianapolis

,

Indiana
Right of Way Engineering Professional Surveyor (ID# 46850) Indianapolis, IN
Category: Surveying
Job Type: Temporary
Minimum Experience: 8
Required Education: High School Diploma
Job Description
Come be involved with high profile Indianapolis Bus Rapid Transit Projects, Indiana Department of Transportation Projects, and projects for numerous growing communities in the State of Indiana. WSP is looking for a part time/temporary licensed surveyor to review, stamp and sign right of way engineering documents.
At WSP, our Right of Way Services Group is growing and are looking for driven individuals to help us continue to provide quality right of way services to our list of great clients. Our Right of Way Services Group also provides assistance to other WSP offices throughout the United States.
WSP is currently initiating a search for a Right of Way Enigneering Professional Surveyor for our Indianapolis, IN office on a temporary and per project basis.
Duties and Responsibilities:
Assist in reviewing, stamping and signing completed right of way engineering documents

Assist in preparing completed parcel files for submittal.
Talent is the essence of meeting our client's objectives, goals and challenges. If this sounds like a fit for you, we'd love to have that first discussion of you joining our team.
Job Requirements
Minimum Qualifications:
High school diploma or GED, supplemental technical training in surveying and/or college level courses in surveying

Minimum of 8 years of relevant experience or equivalent working knowledge/experience

Indiana Professional Land Surveying License

Ability to quickly adapt to a fast-paced project environment

Ability to work in this country

Exercise responsible and ethical decision-making regarding company funds, resources and conduct and adhere to WSP's Code of Conduct and related policies and procedures

Proven track record of upholding workplace safety and ability to abide by WSP's health, safety and drug/alcohol and harassment policies
Preferred Qualifications :
AutoCad/Civil 3D experience

MicroStation experience

Microsoft Word/Excel experience
About WSP USA
WSP USA is the U.S. operating company of one of the world's leading engineering and professional services firms. Dedicated to serving local communities, we are engineers, planners, technical experts, strategic advisors and construction management professionals. WSP USA designs lasting solutions in the transportation, buildings, energy, water and environment sectors. With nearly 9,500 people in 150 offices across the U.S., we partner with our clients to help communities prosper.www.wsp.com/usa
WSP provides a comprehensive suite of benefits including medical, dental, vision, disability, life, and retirement savings focused on a providing health and financial stability throughout the employee's career.
At WSP, we want to give our employees the challenges they seek to grow their careers and knowledge base. Your daily contributions to your team will be a key piece in our meeting client objectives, goals and challenges. Are you ready to get started?
WSP USA Inc., WSP USA Buildings Inc., and WSP USA Services Inc. (collectively "WSP USA") is an Equal Opportunity Employer
Race/Age/Color/Religion/Sex/Sexual Orientation/Gender Identity/National Origin/Disability or Protected Veteran Status
The selected candidate must be authorized to work in the United States.
WSP USA Inc., WSP USA Buildings Inc., and WSP USA Services Inc. (collectively "WSP USA") is an Equal Opportunity Employer Race/Age/Color/Religion/Sex/Sexual Orientation/Gender Identity/National Origin/Disability or Protected Veteran Status
WSP-Parsons Brinckerhoff