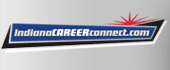 Job Information
Gardant Management Solutions

Sales Associate

in

Indianapolis

,

Indiana
a
Beautiful new Assisted Living Community just opened in Indianapolis.:
Under the direct supervision of the Marketing/Sales Director Administrator assists in coordinating and maintaining a marketing and sales program. Activities consists of developing leads, utilizing various marketing and advertising efforts, followed by the lead progression to prospective resident, and then actual resident.
Assists in developing leads, utilizing all appropriate marketing and advertising methods.

Conducts consistent, aggressive follow-up of all leads, including but not limited to phone calls, letters and personal visits. Determines what family members and/or other individuals are key decision makers.

Develops and maintains various marketing materials.

Develops and maintains working relationships with key referral sources, such as, hospital discharge planners, physicians, home health agencies, Senior Centers, Health Dept, etc.

Plans and coordinates, with Marketing Director, special marketing events.

Conducts facility tours for prospective residents, families and visitors.
Qualifications:
A high school graduate and must have valid drivers license in good standing to operate a motor vehicle and the ability to read and write. Must be eighteen years of age or older. Must meet health assessment requirements and be able to perform each of the essential position functions. Prior experience in developing and coordinating marketing and sales activities for the senior population is preferred.