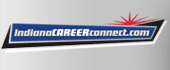 this position. <p></p><p></p><p><a href="https://www.dol.gov/agencies/ofccp/posters" target="_blank">EOE including disability and vet</a></p><p></p><p></p>#ConstructionMa
rn more by visiting <a href="https://www.myhntbtotalrewards.com/en/public/" target="_blank">HNTB Total Rewards</a>.</strong><strong></strong><p></p><strong> HNTB is an A
rmative Action and <a href="https://www.hntb.com/equal-opportunity/" target="_blank">Equal Opportunity Employer</a> . </strong><strong></strong><p></p><strong> HNTB d
NTB participates in <a href="https://www.e-verify.gov/sites/default/files/everify/posters/EVerifyParticipationPoster.pdf" target="_blank">E-Verify</a></strong></li><li><strong>Know your rights
: <a href="https://www.e-verify.gov/sites/default/files/everify/posters/IER_RightToWorkPoster%20Eng_Es.pdf" target="_blank">Right to Work</a></strong></li></ul></body></html>
Job Information
HNTB

Scheduler III

in

Indianapolis

,

Indiana
What We're Looking For
With limited supervision, performs complex scheduling assignments. Builds and maintains schedules for projects. Monitors and reports on status and analyzes schedules and associated changes for key risk areas and milestones impact. Generally works on large or complex projects or may work on multiple smaller projects.
Primary Focus Will Include:
Develops and maintains CPM schedules.

Collects, verifies scheduling data and inputs accurate and timely data for schedule development and updates.

Reviews and analyzes schedules developed by others.

Provides written updates on critical paths, schedule variances, progress and any significant developments during a progress update period

Evaluates the impact of changes on cost, schedule, operations and scope documents and support projects with analysis of schedule impacts due to project changes.

Participates in meetings with Project Managers, provides schedule related input.
Preferred Qualifications and Skills:
Bachelor's degree in Construction Management, Engineering, Project Management, or related technical field

8 - 10 years of Primavera experience in a construction environment.

Proven experience and proficiency on the Primavera (P6) project management software and Microsoft Project and understands common scheduling techniques using arrow diagramming method and precedence diagramming method or critical path method.

Be familiar with construction/design project delivery processes and the application of project control work processes.

Possess proficient written and verbal communication skills in dealing with program team members and others.

High degree of creative, analytical and problem-solving skills.
*IND
What You'll Need
Essential Responsibilities:
Independently develops new project schedules for moderately complex projects using scheduling software. Maintains project schedule including progress updates. Revises forecasts and evaluates impact of delay. Communicates status of schedule and key risk areas to members of project management team.

Performs schedule risk analysis, including quantitative risk analysis.Performs schedule analysis to include critical activities, risk areas, key milestones and significant changes to schedule. Develops "what if" scenarios to explore alternate sequencing in order to mitigate or avoid schedule delays.

Performs claims related analysis using contractor claims, delay cost estimates, time impacts, etc.

Prepares reporting from schedules including EVA analysis, integration of cost and schedule.

Performs contemporaneous schedule analysis.

Performs detailed review of contractor schedule submittals, including baseline and progress updates.

Researches project documentation relating to claim data, including project correspondence and inspection diaries.

Performs other duties as assigned.
Minimum Qualifications:
Bachelor's degree in Engineering, Architecture, Construction Management, or Business

4 years related experience

In lieu of education, 8 years project controls experience
Visa sponsorship is not available for this position.
EOE including disability and vet
#ConstructionManagement
About Us
For more than a century, HNTB has helped deliver infrastructure solutions that best meet the unique needs of our clients. With client relationships spanning decades, we understand infrastructure life cycles and have the perspective to solve technical challenges with clarity and imagination. We are far more than a design firm. We see and help address far-reaching issues of financing, legislation, design, construction, community outreach and ongoing operations. As employee-owners committed to the highest levels of performance, we enable clients to achieve their goals and inspiring visions.
Just like we are committed to delivering for our clients, HNTB is also committed to delivering for you by offering benefits to protect the health of you and your family, help you balance family and career, and build your savings for retirement. Learn more by visiting HNTB Total Rewards.
HNTB is an Affirmative Action and Equal Opportunity Employer .
HNTB does not discriminate on the basis of race, color, religion, sex, national origin, age, disability, pregnancy status, sexual orientation, gender identity, veteran status, genetic information, citizenship status, or other status protected by law. We will provide reasonable accommodations for qualified individuals with a disability where appropriate.
Work Authorization
In compliance with the Immigration Reform and Control Act of 1986, we will hire only U.S. citizens and aliens lawfully authorized to work in the United States (if the position is or will be one which is subject to U.S. law).
Verification of employment eligibility will be required at the time of hire. Visa sponsorship is typically not available for entry level positions.
HNTB participates in E-Verify

Know your rights: Right to Work
HNTB