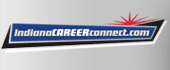 r skills? </strong> Click <a href="https://heart.jobs/jobs/" target="_blank" rel="noopener">here</a> to see other opport
low us on Twitter <a href="https://twitter.com/theahalife" target="_blank" title="" rel="noopener">#TheAHALife</a><br><br> </p><p style="margin: 0in 0in 0.0001pt; text-align: center;"> EOE/Protected
Job Information
American Heart Association

Science & Medicine Advisor, National Hypertension Initiative

in

Indianapolis

,

Indiana
Overview
The National Hypertension Initiative is funded by the Department of Health and Human Services (DHHS) Office of the Assistant Secretary of Health, with funding from the Office of Minority Health and the Health Resources and Services Administration (HRSA). The National Hypertension Initiative will improve COVID-related health outcomes for highly impacted racial and ethnic minorities by addressing hypertension as a key risk factor. The American Heart Association (AHA) will provide technical assistance to HRSA-funded health centers to increase provider and clinician engagement in implementing evidence-based practices and will also include a community integration component, as well as a national targeted media and public education campaign.
Responsibilities
The American Heart Association (AHA) has an excellent opportunity for a Science and Medicine Advisor (SMA) in our National Center office located in Dallas, TX (remote/home based is acceptable).
The Science and Medicine Advisor (SMA) provides direction and guidance to the numerous US based and international practicing physicians, scientists and allied health professional volunteers who provide their clinical and research expertise to the AHA. Through strong interpersonal and leadership skills and the SMA's broad general knowledge of cardiovascular care and science , the SMA works with these 'science' volunteers to produce AHA's Scientific Statements, Clinical Practice Guidelines, on-line and face to face educational programs, responses to proposed advocacy and policy stances for AHA , and other activities which involve input from clinical and research experts.
In addition, the SMA serves as the in-house expert and resource to other AHA staff who are developing AHA programs and projects (e.g patient programs on atrial fibrillation or women's health, press releases to the national news media describing new breakthroughs, review of AHA website materials, etc.).
This is a full time, benefits eligible grant funded position. Current funding is through approx. 12/2023.
Essential Job Duties:
Guide and partner with science volunteers (physicians, researchers and scientists) in the creation of AHA scientific statements, guidelines, conference programming, early career mentoring experiences, and the integration of these into other AHA activities and programs.

Provide consultation, guidance and approval on science aspects to internal AHA staff who develop and maintain public and professional programs, patient and lay publications, AHA web sites, press releases, corporate relations and marketing materials with health and science implications and other public facing activities.

Work with teams to help review content for AHA professional websites and products.

Synthesize, analyze and explain (verbally and in written communication) to lay, professionals and to internal AHA staff the current states of the science and medicine in their portfolios and the implications these have for AHA.  
Want to help get your resume to the top? Take a look at the experience we require:
Qualifications
RN, MD, NP with a Graduate degree and clinical experience from an academic medical center, hospital or private practice caring for cardiovascular patients; PhD optional.

Minimum of eight (8) years professional experience in Clinical or research experience in the cardiovascular or related fields.

Superior writing & communication skills with a publication history in peer reviewed journals.

Strong interpersonal skills and the ability to work effectively with volunteers, staff, and the public as part of a team.

Demonstrated ability to simultaneously manage multiple, complex projects in varying stages of development under time constraints.

Ability to understand, integrate and summarize scientific literature.

Ability to manage high-level international volunteers with clinical and research backgrounds.

Must be able to travel overnight approx. 25% of the time.
Here are some of the preferred skills we are looking for:
Hypertension or related experience preferred.

AHA Scientific Council Professional Member.

Experience in volunteer management

Demonstrated understanding and appreciation for the use of technology and information systems.

Staff position experience in a not for profit and/or government sectors or an active committee/ Board/ officer member in a professional member society. (preferred)
So, are you ready to work for the largest voluntary health organization dedicated to fighting heart disease, stroke and other cardiovascular diseases?
Compensation & Benefits
Salary:
Pay is commensurate with experience; geographic differentials may apply.
Benefit Plans:
Employees scheduled to work at least 20 hours per week are eligible to participate in the medical, dental, and vision plans the first of the month following 30 days of service. AHA subsidizes the medical and dental cost to ensure benefits are affordable. Eligible dependents under AHA's group benefit plans include legal spouse, domestic partner, children under the age of 26 or who are disabled. AHA offers additional benefits like an EAP, telehealth benefit for general medical and behavioral health, flexible spending accounts, life insurance, and disability.
Retirement Plans: AHA retirement plans offer employees a way to start saving after their first paycheck. The retirement plans provides employer contributions after two years of service. If you have previous 501(c)(3) non-profit experience, within the last 5 years, at a national health agency, an institution of higher learning or a medical institution, that experience may count towards the two-year waiting period. Employees are 100% vested in employee and employer contributions.
Paid Days Off: Regular full-time and part-time employees earn Paid Time Off (PTO) based on years of service. PTO begins accruing on date of hire. Full time employees receive one paid Community Service time off day per year and are encouraged to participate in projects, programs and organizations which contribute to the health and vitality of their communities. AHA also offers 12 paid holidays per year.
Leaves of Absence: AHA offers both Short Term and Long Term Disability benefits which replace earnings if you are unable to work due to a non-work-related illness or injury. Employees are eligible for Short Term Disability after 90 days of service and are eligible for Long Term Disability after being disabled for 90 days or more. Eligible employees can take up to 12 weeks off of work for a qualified leave of absence under the Family Medical Leave Act (FMLA), intermittent FMLA leaves and leave as an accommodation under the Americans with Disabilities Act as Amended (ADAAA.
At American Heart Association | American Stroke Association, diversity, inclusion, and equal opportunity applies to both our workforce and the communities we serve as it relates to heart health and stroke prevention.
This position not a match with your skills? Click here to see other opportunities.
Be sure to follow us on Twitter #TheAHALife
EOE/Protected Veterans/Persons with Disabilities
Location US-TX-Dallas
Posted Date 3 months ago (12/18/2020 5:08 PM)
Requisition ID 2020-6466
Job Family Group Science and Research
Job Category Science & Research
Additional Locations Diversity Distribution US - Top 50
US-Anywhere
Location: Indianapolis,IN
American Heart Association