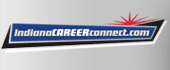 Job Information
UnitedHealth Group

Senior Business Intelligence Developer - Telecommute

in

Indianapolis

,

Indiana
Combine two of the fastest-growing fields on the planet with a culture of performance, collaboration and opportunity and this is what you get. Leading edge technology in an industry that's improving the lives of millions. Here, innovation isn't about another gadget, it's about making health care data available wherever and whenever people need it, safely and reliably. There's no room for error. Join us and start doing your life's best work.(sm)
The Business Intelligence Analyst (BIA) will support internal and external reporting needs of the company. The ideal candidate will be skilled at facilitating strong partnerships with internal and external constituents, have strong storytelling skills and depth of experience in advanced data management, reporting and analytic techniques. Be responsible for the management and manipulation of structured and unstructured data, with a focus on supporting reporting data warehouse, building business intelligence tools, conducting analysis, performing normalization operations and assuring data quality. Assist and/or lead in the creation of specifications to bring data into a common structure, creating product specifications and models, developing data solutions to support analyses, performing analysis, interpreting results, developing actionable insights and presenting recommendations for use across the company.
Excellent communication skills, both verbal and written, is a must. The BIA will have a wide range of responsibilities working with multiple areas of the organization to best leverage data and technology to drive efficiencies and consistency among reporting across the enterprise. The BIA sources, compiles, interprets and reconciles key business financial, operational and statistical data, and generates a variety of value-added reports for internal departments and may also work alongside client account managers to deliver reporting needs to our clients. The BIA will work with departmental leadership to adhere to overall business process, approach, and discipline of reporting and analysis. Ensure the timely and accurate generation of all corporate internal/external reporting, promote consistency and standardization across reports and databases, and manage the various reporting tools utilized by Optum.
You'll enjoy the flexibility to telecommute* from anywhere within the U.S. as you take on some tough challenges.
Primary Responsibilities:
Work with Business Owners and Data Stewards to extract data from various sources and warehouse accurately, interpret data, analyze results and provide ongoing support to customers

Detect the presence of and diagnose the cause of data integrity issues, working with Business Owners and Data Stewards to resolve in the reporting layer or upstream

Create reporting deliverables that illustrate insights and recommendations based on program performance and learnings

Ability to prioritize a high volume of requests to address those most urgent to the business

Ability to assist with the standardization and scale of report offerings across a given line of business within Optum

Internalize and overhaul existing reporting packages, while still meeting needs from the original system.

Field business intelligence requests and dig deep to truly understand the internal and external reporting needs

Migrate existing manual reports into dashboard and visualization tool for self-service

Design new content and processes to build efficiency throughout the company, while incorporating BI best practices. This will include migrating existing manual reports into dashboard and visualization tool for self-service

Guide process by establishing and enforcing policies and procedures, including documentation; explaining processes and techniques; recommending actions

Acquire and maintain in-depth knowledge of all BI systems and applications used

Understanding of and ability to quickly learn fundamental business principals
You'll be rewarded and recognized for your performance in an environment that will challenge you and give you clear direction on what it takes to succeed in your role as well as provide development for other roles you may be interested in.
Required Qualifications:
5+ years ETL experience using Informatica, SSIS, Pentaho or similar

5+ working with relational data sources and flat file(s) (including Microsoft T-SQL, PostgreSQL, Oracle, MySQL, EXCEL)

3+ years visualization development (experience designing, creating and maintaining content in Tableau Desktop/SSRS/PowerBI or comparable BI content authoring tools)

Experience with data warehousing concepts (star/snowflake schema, fact and dimensional models, etc.)

Experience gathering and refining requirements for reporting content development projects

Experience communicating thru multiple mediums to a variety of stakeholders

Telecommute is available for this role; however preference will given to those in Indianapolis

If you need to enter a work site for any reason, you will be required to screen for symptoms using the ProtectWell mobile app, Interactive Voice Response (i.e., entering your symptoms via phone system) or similar UnitedHealth Group-approved symptom screener. When in a UnitedHealth Group building, employees are required to wear a mask in common areas. In addition, employees must comply with any state and local masking orders
Preferred Qualifications:
Experience with multi-factor authentication products

Experience with security and protection of external-facing sensitive data
Careers with Optum. Here's the idea. We built an entire organization around one giant objective; make health care work better for everyone. So when it comes to how we use the world's large accumulation of health-related information, or guide health and lifestyle choices or manage pharmacy benefits for millions, our first goal is to leap beyond the status quo and uncover new ways to serve. Optum, part of the UnitedHealth Group family of businesses, brings together some of the greatest minds and most advanced ideas on where health care has to go in order to reach its fullest potential. For you, that means working on high performance teams against sophisticated challenges that matter. Optum, incredible ideas in one incredible company and a singular opportunity to do your life's best work.(sm)
Colorado Residents Only: The salary range for Colorado residents is $79,700 to $142,600. Pay is based on several factors including but not limited to education, work experience, certifications, etc. As of the date of this posting, In addition to your salary, UHG offers the following benefits for this position, subject to applicable eligibility requirements: Health, dental, and vision plans; wellness program; flexible spending accounts; paid parking or public transportation costs; 401(k) retirement plan; employee stock purchase plan; life insurance, short-term disability insurance, and long-term disability insurance; business travel accident insurance; Employee Assistance Program; PTO; and employee-paid critical illness and accident insurance.
*All Telecommuters will be required to adhere to UnitedHealth Group's Telecommuter Policy
Diversity creates a healthier atmosphere: UnitedHealth Group is an Equal Employment Opportunity/Affirmative Action employer and all qualified applicants will receive consideration for employment without regard to race, color, religion, sex, age, national origin, protected veteran status, disability status, sexual orientation, gender identity or expression, marital status, genetic information, or any other characteristic protected by law.
UnitedHealth Group is a drug-free workplace. Candidates are required to pass a drug test before beginning employment.
Job Keywords: Business, Developer, Microsoft T-SQL, PostgreSQL, Oracle, MySQL, EXCEL, Informatica, SSIS, Telecommute, Remote, Work from home, Indianapolis, IN, Indiana
UnitedHealth Group