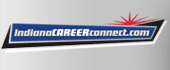 Job Information
Oracle

Senior Cloud Application Engineer - Operations

in

Indianapolis

,

Indiana
Be a part of the E-Business Suite success story. Work with Oracle's world class technology to develop, implement, and support Oracle's global infrastructure.
Work closely with Oracle's internal business and development teams to drive the technical/functional global implementation of Oracle's applications internally. The main responsibilities may include: Manage all aspects of internal deployment projects and work closely with the internal teams on status, issues and communications. Define business specifications with the internal user community for the global deployment of the application. Define and drive business specifications for product and component integration points. Map standard application functionality to global/local business specifications. Manage product gaps from business specifications to product enhancement and/or business process change. Gather specifications and drive solutions from a global perspective across the e-Business Suite. Define product enhancements to drive solutions across the e-Business Suite for all customers. Manage product setup definition and configuration along with internal business process teams. Manage all aspect of product rollout and coordination with internal teams. Define specifications for data migration from legacy systems into newer applications. Define specifications for data interfaces between applications for product rollouts. Manage user acceptance testing and transfer of information to internal teams. Provide technical support for implemented applications; diagnosing and reporting bugs, applying patches and upgrades as needed. Establish priorities for feasibility studies, systems design and implementation to develop new and/or modify the company*s information processing systems. Coordinate with functional departments involved to collect system specifications, techniques, and controls. Interact with senior management within Product Development, Business organizations and Global IT.
Duties and tasks are standard with some variation. Completes own role largely independently within defined policies and procedures. 2-4 years of related experience in a medium to large network distributed and computing environment. BS or equivalent experience in programming on enterprise or department servers or systems.
Oracle is an Affirmative Action-Equal Employment Opportunity Employer. All qualified applicants will receive consideration for employment without regard to race, color, religion, sex, national origin, sexual orientation, gender identity, disability, protected veterans status, age, or any other characteristic protected by law.
*Senior Cloud Application Engineer - Operations
LOCATION: REMOTE*
NOTE:We are unable to provide visa sponsorship for this role at this time. No candidates requiring visa sponsorship will be considered.
Don't miss this opportunity to join the company widely recognized as the leading provider of hospitality, food & beverage and specialty retail technology worldwide. Our customers are well known and respected global brands that rely on Oracle for their technology needs. We are a smart, progressive, energetic, and rapidly growing business. This is your opportunity to join the Oracle Cloud family and enjoy a fast paced, exciting career with us.
Oracle Managed Cloud & SaaS Services is currently seeking Senior Cloud Application Engineer to help support Oracle Cloud for Industry operations business.
*Responsibilities *
Engage and collaboratively own the transition of SaaS Ops platform from legacy datacenter to Cloud Native DevOps methodology providing best practices and guidelines

Build and install application platforms and environments as per defined standards

Document and share application engineering standards – specifically Hotel applications to ensure standardization and optimization of procedures and processes

Prepare maintenance run books and validate in test environment as readiness for production implementation

Roll up the sleeves in troubleshooting at the application level while engaging infrastructure teams for other layers of the stack

Configure build/automation installation scripts for key Hotel applications and deliver as per project plans (Oracle Enterprise Manager, Chef, etc.)

Lead the implementation of new customer environments in both Windows & Linux

Assist with the L3 support escalations

Create and contribute to an environment that is geared to innovation, high productivity, high quality and customer service
Qualifications:
Bachelor's degree in a Computer Science or computer related field

8 years related experience of a best-in-class cloud or hosting organization

3 years of experience with managing CI/CD pipelines, Docker Containers and Kubernetes Cluster administration

Have a broad, strong technical knowledge which encompasses Application operations including deployment, Release automation, Platform architecture, Database, Network, Load-balancing / Clustering and Security

Have detailed knowledge of applications built using some or all of the following: Apache, WebLogic, Java, OBIEE, Fusion Middleware, Oracle database, Oracle Access Manager, Oracle Identity Manager, and Oracle Identity Directory

Possess proven track record of operational success in a high traffic environment

Ability to take ownership of issues and drive them to completion

Ability to collaborate with other technical teams within Oracle

Ability to learn quickly and adjust to changing priorities while maintaining a positive, can-do attitude

Sets high standards with respect to the treatment of customers and peers
/At Oracle, we don't just value differences—we celebrate them. We're committed to creating a workplace where all kinds of people work together. We believe innovation starts with diversity and inclusion./
https://www.oracle.com/corporate/careers/culture/diversity.html
Job: *Information Technology
Organization: *Oracle
Title: Senior Cloud Application Engineer - Operations
Location: United States
Requisition ID: 200014CX
Oracle