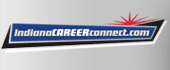 Job Information
Wolters Kluwer

Senior Content Management Consultant - Pharmacogenomics

in

Indianapolis

,

Indiana
OVERVIEW
The Senior Content Management Consultant, Pharmacogenomics will participate in the development and maintenance of detailed and specialized referential content for our proprietary pharmacogenomics knowledge base. Work collaboratively within the team to critically review and evaluate scientific, clinical and product literature in order to create new and revise existing medical content supporting referential lookup and embedded screening on drug-gene interactions and to support ongoing initiatives to further integrate pharmacogenomics concepts into embedded screening applications, such as drug-precaution, drug-interaction, drug-allergy and drug-dosing modules. Specific demonstration of expertise or experience in these domains would be highly desirable. Successful candidate must be able to create content requiring complex analysis of scientific and clinical evidence. May also be required to establish and maintain communication with consultants, contributors, editors and authors in a collaborative manner. Participate in the process of product design, improvement, and new product implementation.
LOCATION: Indianapolis IN or remote
DUTIES & RESPONSIBILITIES
Represents Wolters Kluwer Health Clinical Effectiveness (WKH-CE) in a positive, professional, and customer focused manner. Treats fellow employees and customers in a Fair, Honest, Responsive, and Results-Oriented manner.

Responsible for creating and revising high quality monographs consistent with the format and structure of the database. Develops, reviews, and edits new written descriptions of drugs and drug products. Synthesizes discussion of pharmacologic and therapeutic issues, and genetic concepts in a clear, concise, and accurate manner. Maintains consistency within the database with respect to the wording of concepts within and among drug classes.

Submits work for collaborative peer review and responds appropriately to feedback. As a member of the team, critically, professionally, and thoroughly reviews the work of others to prompt improvements in clarity, accuracy, and accessibility to information across the spectrum of healthcare providers. Identifies and corrects omissions or errors in the data.

Responsible for maintaining the proprietary database content and enriching this content through the incorporation of medical literature, guideline statements and prescribing information discovered by surveillance and literature review. Incorporates unique and enriching content into database with the objective of making WKH-CE content a global industry leader.

Actively participates in the design and implementation of internal processes for new product development as it relates to data development and maintenance. Provides input for product design from a clinical perspective. Has responsibility for leading special content development projects and provides content support for product development initiatives. Responds promptly to marketing and sales feedback, when appropriate, to introduce new information and/or concepts into the database.

Actively develops and/or maintains job knowledge via review of the medical literature, attendance at professional meetings and/or other educational venues. Actively develops and/or maintains clinical expertise with the express purpose of translating this expertise into improving or creating drug content. Continually develops and refines writing and database skills.

Develops and maintains strong relationships with cross-CE colleagues and international contractors, as appropriate. Cultivate and maintain relationships with individuals in specialty areas that can help improve WKH-CE content.

Facilitates the publication process. Maintains a close familiarity with applicable solutions and representations of data on all relevant platforms to help further improve the utility of the content and databases. Maintains an awareness of relational database concepts coupled with logic to facilitate transactional use of data in vendor applications. Provides assistance on referential projects as requested.

Provides a high level of customer service by offering customer and client support on an as needed basis. Responds in a timely and accurate manner to inquiries regarding clinical drug information and/or product data. Participates in conference calls with external customers to clarify clinical content issues or expected data outcomes for new and existing implementations.

Produces timely and accurate reports. Participates in the collection of data regarding updates (source, nature of update, and timing of response/integration) and reliably maintains data in existing workflow tools. Facilitates the documentation and reporting of errors per corporate policy.

Performs other duties as requested by Supervisor.
QUALIFICATIONS
Education:
Minimum BS Pharm with significant clinical practice experience; PharmD (preferred)

May also consider candidates with an MS or PhD in a Health or Clinical or related discipline

Specific training/experience in pharmacogenomics (required)
Required Experience:
3 years of clinical practice experience in a hospital or equivalent - 5 years preferred. (Note: exceptions may be made for candidates with unique skill sets such as drug information, clinical informatics, etc.)

Previous experience and the ability to work collaboratively with other departments/teams.

Computer literacy in Microsoft Word and Microsoft Excel (required); literacy with Microsoft Access (preferred).
Preferred Experience, Knowledge, Skills and Certifications:
Pharmacy practice or clinical residency experience; board certification.

Pharmacist license from any U.S. State in good standing or equivalent license.

Advanced drug literature analysis experience.

Experience with biomedical informatics, particularly clinical decision support systems and alert rules logic (highly desirable).

Specialized knowledge or training in pharmacogenomics and/or general clinical pharmacology.

Training or experience in oncology or biomarker-targeted drug therapy is preferred.

Experience with/knowledge of pharmacy practice-related regulations, standards, and quality initiatives.

Working knowledge of computerized drug compendia preferred.

Demonstrated proficiency in written and verbal communications skills.
Travel requirements : 5% travel within the United States to conferences and other office sites
EQUAL EMPLOYMENT OPPORTUNITY
Wolters Kluwer U. S. Corporation and all of its subsidiaries, divisions and customer/business units is an Equal Opportunity / Affirmative Action employer. All qualified applicants will receive consideration for employment without regard to race, color, religion, sex, sexual orientation, gender identity, national origin, disability, or protected veteran status.
Wolters Kluwer