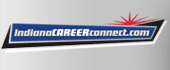 Job Information
Lumen

Senior Manager Marketing - Work from Home

in

Indianapolis

,

Indiana
About Lumen
Lumen is guided by our belief that humanity is at its best when technology advances the way we live and work. With 450,000 route fiber miles serving customers in more than 60 countries, we deliver the fastest, most secure global platform for applications and data to help businesses, government and communities deliver amazing experiences. Learn more about Lumen's network, edge cloud, security and communication and collaboration solutions and our purpose to further human progress through technology at news.lumen.com, LinkedIn: /lumentechnologies, Twitter: @lumentechco, Facebook: /lumentechnologies, Instagram: @lumentechnologies and YouTube: /lumentechnologies.
The Role
The Consumer segment team is seeking a Senior Manager to lead the Fiber and Copper retention strategy at Lumen. The senior manager role is a critical leadership role, responsible for driving improvements to CX and mitigating customer loss through smart, innovative strategies and initiatives. The ideal candidate will have a background in services marketing with an ability to operate at both strategic and tactical levels. They will have examples of generating and implementing bold and innovative ideas to drive and improve CX and retention. She/he will be results-oriented, dedicated to developing, measuring, and evolving programs and initiatives. They will prioritize effectively and have a strong bias for action. They will bring a high level of positive energy to motivate and champion initiatives that engage stakeholders across the organization.
The Main Responsibilities
Set and deliver against consumer retention goals; increase CLV and reduce customer loss.

Identify existing customer pain-points, through the utilization of data and customer insights; develop and implement effective solutions thru cross-functional initiatives.

Develop winning retention strategies for the consumer business inclusive of directing customer messaging, product, offer, pricing, and CX decisions.

Drive metrics and benchmarks to ensure continuous improvement in process and results.

Inform customer messaging and CX thru a partnership with Marcom and digital teams.

Manage the use of various tools, including Next Best Action (NBA), to drive offer efficiency and reduced costs within Retention and eventually across other Lines of Business.

Identify and drive new initiatives that set the bar for CX and service.

Obsess over the details of customer experience/perception. Drive continuous improvement.

Regularly provide management with intelligence such as customer behaviors (experiential) and sentiment, market/competitive conditions, industry/economic trends, product performance, and campaign performance (ROI)

Hire and develop a team of strong performers.
What We Look For in a Candidate
Bachelor's degree in marketing or business or related discipline.

5+ years of progressive responsibility and relevant experience in retention and/or CX design.

Demands a high standard of work from themselves and those they work with.

Proven track record of success developing plans, managing budgets, and delivering results.

Communicates ideas effectively, both verbally and in writing.

Decisive – ability to make good decisions under tight timing and pressure.

Thinks strategically and executes methodically.

Extreme attention to detail.

Outstanding collaboration skills, with proven ability to lead multiple stakeholders.

Strong analytical and quantitative skills including the ability to use customer research, hard data and metrics to back up intuition and measure performance of marketing initiatives.
What to Expect Next
Based on your job application information you may be given the opportunity to complete a video interview immediately after applying. This will include a set of questions for you to record a response to in addition to Game Challenges. Completion of this video interview is a requirement in order to be considered for our open position. Now not a good time? No worries, we will also send you an email with a link to complete the video interview. We strongly recommend that you complete this within 5 days of your application date.
Requisition #: 253216
When applying for a position, you may be subject to a background screen (criminal records check, motor vehicle report, and/or drug screen), depending on the requirements for the position. Job-related concerns noted in the background screen may disqualify you from the new position or your current role. Background results will be evaluated on a case-by-case basis.
EEO Statement
We are committed to providing equal employment opportunities to all persons regardless of race, color, ancestry, citizenship, national origin, religion, veteran status, disability, genetic characteristic or information, age, gender, sexual orientation, gender identity, marital status, family status, pregnancy, or other legally protected status (collectively, "protected statuses"). We do not tolerate unlawful discrimination in any employment decisions, including recruiting, hiring, compensation, promotion, benefits, discipline, termination, job assignments or training.
NOTE: Pursuant to the San Francisco Fair Chance Ordinance, we will consider for employment qualified applicants with arrest and conviction records.
Disclaimer
The above job definition information has been designed to indicate the general nature and level of work performed by employees within this classification. It is not designed to contain or be interpreted as a comprehensive inventory of all duties, responsibilities, and qualifications required of employees assigned to this job. Job duties and responsibilities are subject to change based on changing business needs and conditions.
Salary Range
Salary Min :
100440
Salary Max :
223680
This information reflects the anticipated base salary range for this position based on current national data. Minimums and maximums may vary based on location. Individual pay is based on skills, experience and other relevant factors.
This position is eligible for either short-term incentives or sales compensation. Director and VP positions also are eligible for long-term incentive. To learn more about our bonus structure, you can view additional information here. (https://jobs.lumen.com/global/en/compensation-information) We're able to answer any additional questions you may have as you move through the selection process.
As part of our comprehensive benefits package, Lumen offers a broad range of Health, Life, Voluntary Lifestyle and other benefits and perks that enhance your physical, mental, emotional and financial wellbeing. You can learn more by clicking here. (https://centurylinkbenefits.com)
Note: For union-represented postings, wage rates and ranges are governed by applicable collective bargaining agreement provisions.
Salary Range
Salary Min :
100440
Salary Max :
223680
This information reflects the base salary pay range for this job based on current national market data. Ranges may vary based on the job's location. We offer competitive pay that varies based on individual experience, qualifications and other relevant factors. We encourage you to apply to positions that you are interested in and for which you believe you are qualified. To learn more, you are welcome to discuss with us as you move through the selection process.
Lumen