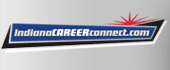 Job Information
Carrier

Senior Manager, Strategic Planning

in

Indianapolis

,

Indiana
Date Posted:
2021-03-17-07:00
Country:
United States of America
Location:
CAI22: Carrier - Indianapolis 30 S Meridian St, Suite 500 , Indianapolis, IN, 46204 USA
Job Summary:
Carrier is a leading provider of heating, ventilating, air conditioning and refrigeration systems, building controls and automation, and fire and security systems leading to safer, smarter, sustainable
and high-performance buildings.
Our strategy team is seeking a Senior Manager, Strategic Planning, that will lead the development and execution of our business strategy while ensuring strategic alignment with our corporate headquarters team. This high visibility role requires excellent communication skills and organizational agility to manage relationships and key stakeholders across multiple levels in the organization.
KEY RESPONSIBILITIES:
Develops a three to a five-year strategic plan that can be easily communicated to small, medium, and large audiences, including both internal and external stakeholders

Regularly coordinates and aggregates departmental roadmaps to ensure alignment and organizational prioritization.

Aligns processes, resources, planning, and department goals with the overall strategy

Leads organization-wide strategy meetings on an as needed basis

Provides support and insight into significant organizational changes (e.g., a shift in strategic focus, mergers, and acquisitions, internal business process improvements)

Defines, tracks, and communicates metrics around new initiatives, compared to previous outcomes

Develops communication plans to build employee confidence and belief in the business vision and strategy for winning in the market

In conjunction with the market intelligence team, monitors and presents financial trends, competitor behavior, and other emerging trends that could impact the business.

Provides insights on market activity and presents findings to the leadership team

Leads, coaches, and develops a team of strategy professionals.
TYPICAL EDUCATIONAL REQUIREMENTS:
Bachelor's degree in business, marketing, finance, or related field and 8+ years of experience

Master's degree and 5+ years of experience
KEY QUALIFICATIONS:
Proven ability to develop business strategies and drive implementation

Demonstrated ability to understand and respond to conflicting needs of key stakeholders.

Strong analytical skills with the ability to pull data from multiple sources and synthesize it so that it is easily understood by the target audience

Passion for servicing customers. Ability to listen to customer needs and quickly solve their problems, go above and beyond to exceed their expectations.

Highly organized with strong attention to detail while also able to manage multiple priorities.

Ability to design and conduct systematic research, objective, and critical investigation.

Proven ability to execute with speed and exhibit a bias for action mindset.

Ability to think outside the box, innovate, take risks, and implement progressive, sustainable solutions.

Strong ability to work in diverse, cross functional project teams to achieve high levels of performance in a dynamic, changing environment. Successful experience with collaborating and developing teams and working in a matrix environment.

Ability to utilize the available time to organize and complete work within given deadlines.

Demonstrated ability to communicate complex information clearly and accurately to various audiences both orally and through written material.

Finance experience a plus

Strong Excel and PowerPoint skills
Carrier is An Equal Opportunity/Affirmative Action Employer. All qualified applicants will receive consideration for employment without regard to race, color, religion, sex, sexual orientation, gender identity, national origin, disability or veteran status, age or any other federally protected class.
Job Applicant's Privacy Notice:
Click on this link (https://www.corporate.carrier.com/legal/privacy-notice-job-applicant/) to read the Job Applicant's Privacy Notice
Carrier