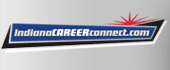 Job Information
VMware

Senior Network Services Engineer - Opportunity for Working Remotely

in

Indianapolis

,

Indiana
Why will you enjoy this new opportunity?
This position is for Senior Network and System Engineer. Working with Network Services team, you will be engaged in cutting edge designing, implementation, problem-solving and troubleshooting core network services such as but not limited to NSX Advanced Load Balancer, NSX Distributed Firewall, DNS, DHCP and IPAM, Wireless Network Access Control and Network Time Protocol and many others technologies. If you are passionate about Virtualization, Systems, Networks and Security then you will feel right at home. If you are looking forward to working on the latest and top of the line technology stack related to Infrastructure which keeps you always engaging and gives you ample learning opportunity then this is the place. You are naturally curious and persistent and do the right thing when no one is looking. Leveraging your experience and working with teams of different expertise and be a key player to help towards the organizational goals. Above all, you will get to work in a culture and team where new ideas and calculated risks are strongly encouraged and appreciated.
What is the primary need, technical challenge, and/or problem you will be responsible for?
You will be responsible to install, configure, manage, maintain, and support production services for VMware Internal and External Customers. You will be also involved in planning for disaster recovery, other backup contingencies, diagnose and troubleshoot services, software, and other network services related problems. You will also assist with coordinating between different teams for smoother day to day technical operations and executions.
You will be primarily responsible for the planning, designing, installation, configuration and maintenance of the NSX Advanced Load Balancer (Aka AVI Networks) and NSX Distributed Firewall, Global Service Load Balancer (GSLB) along with core services such as DNS, DHCP and NTP. Furthermore, the engineers will be required to perform all NSX Advanced Load Balancer and F5 LTM load balancer functions / operations to include: creating virtual servers, pools/pool members, nodes, monitors, iRules, data scripts, etc. You should possess expert knowledge of TCP/IP, IP routing, LAN and WAN protocols, campus and data center switching, vCMP, and load balancing. Have a degree of experience in the day-to-day configuration and troubleshooting of DNS, DHCP, and IPAM (DDI technology). Create and modify DNS and zone files manually (forward and reverse zones) along with some basic knowledge of Wireless technology.
Success in the Role: What are the performance goals over the first 6-12 months you will work toward completing?
Within 30 days of employment, you will be able to understand the VMware IT Infrastructure, standard procedures, teams ongoing projects and initiatives.

You will be closely working with Application Stakeholders, Servers, Network teams and other cross functional teams to provide day-to-day operations support.

Within 90 days of employment, you will be deploying new core network services Infrastructure and be responsible to resolve internal customer technical issues through diligent research, reproduction, and troubleshooting.

Within 180 days you will be able to perform performance analysis, proactive troubleshooting, continual improvement, capacity planning of the code network services infrastructure for production and virtualized environments.

Participate in programs such as Architecture and Design to deploy SDN technology, based on various vendor solutions and VMware products.

Perform and manage Tier 3 escalations from other cross functional teams

Work with other colleagues on the management and maintenance of the environment.

Perform tasks that are often unstructured and address issues that are less defined requiring new perspectives and creative approaches.

Involve into Development and Automation Projects to deliver day to day operational tasks into automated fashion

Within 360 days along with the above, you will be reviewing the entire environment and execute initiatives to reduce failures, defects and improving overall performance.
What type of work will you be doing? What assignments, requirements, or skills will you be performing on a regular basis?
You will be responsible to install, configure, manage, maintain, and support production network services infrastructure for VMWare Internal and External Customers. You will be also involved in planning for disaster recovery, other backup contingencies, diagnose and troubleshoot services, software, and other network services related problems. Equally, you will assist the coordination between different teams, for smoother day-to-day technical operations and executions.
You should possess expert knowledge of TCP/IP, IP routing, LAN and WAN protocols, campus and data center switching, WiFi.
• Good understanding of BigIP LTM, AVI Networks load balancing concepts and creating VIPs, Pools, and editing iRules, Data scripts as required along with troubleshooting.
• Good understanding of command-line interface including TMSH shell, TCP Dump and Packet Capture analysis.
• Good knowledge of GTM based intelligent DNS resolution, creation of Regions/WIP/Pools, and troubleshooting DNS traffic issues.
• Managing the hardware and software of the device / appliances.
• Good understanding of basic network fundamentals and protocols. Understanding IP Subnet calculation and IP Space management.
• Understanding of DHCP and troubleshooting for thin and thick clients, with good knowledge DHCP options (PXE, VOIP etc.) and DHCP Failover.
• Understanding of DNS record types & queries, troubleshoot with issues related to resolution failures, Zone/Record creation, modification, and deletion.
• Knowledge of Infoblox DDI, ISC BIND and DHCP Servers along with Advance DNS Security knowledge – DNSSEC – TSIG – Cache poisoning etc.
• Document all technical inquiries, develop and review content for the knowledge base for internal team reference.
• Understanding of WPAD and proxy related DNS resolutions.
• Good knowledge of Open SSL and dealing with SSL certificates
• Good understanding and Knowledge of Linux based Operating System
What is leadership like for this role? What is the structure and culture of the team like?
The Hiring Manager for this role is Vishal Pawar , Senior Manager leading Network and Security Services team who looks after the team from Bangalore with diverse technical and leadership roles. He has been with VMware Inc for about 8+ years now. He believes that leadership is not defined by title and encourages his team members to be leaders and live the values they all bring to the team while being creative to solve problems
The team is distributed across and works from different parts of the Globe. The majority of the team works from Bangalore, India location while others team members work from Palo Alto and Atlanta location. The team follow Dynamic, Open culture at work and encourages to learn from others, teach others and grow along with others being collaborative and courteous.
What are the benefits and perks of working at VMware?
You and your loved ones will be supported with a competitive and comprehensive benefits package. Below are some highlights, or you can view the complete benefits package by visiting www.benefits.vmware.com .
Employee Stock Purchase Plan

Medical Coverage, Retirement, and Parental Leave Plans for All Family Types

Generous Time Off Programs

40 hours of paid time to volunteer in your community

Rethink's Neurodiversity program to support parents raising children with learning or behavior challenges, or developmental disabilities

Financial contributions to your ongoing development (conference participation, training, course work, etc.

Wellness reimbursement and online fitness and wellbeing group classes
This job requisition is not eligible for employment-based immigration sponsored by VMware.
#LI-REMOTE
Category : Engineering and Technology
Subcategory: Network Engineering
Experience: Manager and Professional
Full Time/ Part Time: Full Time
Posted Date: 2021-06-01
VMware Company Overview: At VMware, we believe that software has the power to unlock new opportunities for people and our planet. We look beyond the barriers of compromise to engineer new ways to make technologies work together seamlessly. Our cloud, mobility, and security software form a flexible, consistent digital foundation for securely delivering the apps, services and experiences that are transforming business innovation around the globe. At the core of what we do are our people who deeply value execution, passion, integrity, customers, and community. Shape what's possible today at http://careers.vmware.com.
Equal Employment Opportunity Statement: VMware is an Equal Opportunity Employer and Prohibits Discrimination and Harassment of Any Kind: VMware is committed to the principle of equal employment opportunity for all employees and to providing employees with a work environment free of discrimination and harassment. All employment decisions at VMware are based on business needs, job requirements and individual qualifications, without regard to race, color, religion or belief, national, social or ethnic origin, sex (including pregnancy), age, physical, mental or sensory disability, HIV Status, sexual orientation, gender identity and/or expression, marital, civil union or domestic partnership status, past or present military service, family medical history or genetic information, family or parental status, or any other status protected by the laws or regulations in the locations where we operate. VMware will not tolerate discrimination or harassment based on any of these characteristics. VMware encourages applicants of all ages. Vmware will provide reasonable accommodation to employees who have protected disabilities consistent with local law.
VMware