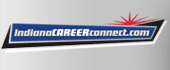 Job Information
Danaher Corporation

Senior Process Engineer - Electrical

in

Indianapolis

,

Indiana
External Description
The Senior Process Engineer - Electrical will support process engineering activities for the Indianapolis Site for Life Science Products! This person will support efforts to resolve product and/or process technical issues impacting product quality and delivery. Responsible for solving complex issues in a production environment through structured problem solving and development / implementation of solutions that meet quality and production goals while adhering to company procedures and industry and regulatory standards. Technical skills should include PFMEA, process capability & other statistical methods relevant to manufacturing processes, data analysis, problem solving methodologies (Six Sigma, 5 Why, 8-D), reliability, and error proofing.
Qualifications
Bachelors Degree in Engineering or other technical degree required. Electrical Engineering or Electrical Engineering Technology degree preferred with 5-10 years' experience in manufacturing, quality, or process engineering.

Experience with instrumentation (equipment) design and integration including complex electro-mechanical systems, fluid handling, pneumatics, thermal systems, and optical systems.

Experience with multiple materials and mechanical fabrication technologies (plastics molding/machining, metal casting/machining/forming, fasteners, adhesives/gaskets, etc.)

Experience using CAD/CAE tools (SolidWorks preferred), GD&T, Minitab (or other statistical analysis software), and project management tools.

Demonstrated capability to troubleshoot and improve mechanical and electromechanical systems using formal problem solving methodology with analytical and statistical methods.

Demonstrated technical leader with an ability to prioritize, focus efforts, overcome obstacles, and complete key objectives.

Able to work well in a matrix organization and demonstrate strong communications and diplomacy competencies.

Project Management/Leadership experience in leading and executing design change activities in a regulated environment (FDA/ISO/Automotive) while meeting project timeline deliverables

Excellent technical writing and PC skills required (MS Office) with attention to detail
Key Responsibilities:
Provide Electrical Engineering support and Technical Leadership to the Process Engineering Team
Quality Improvement Engineering Project Leadership and Support (40%)

Internal Quality Yield & Process Control Improvements

External Customer Issue Evaluation (Field Complaints/CAPAs)

Operations Issue (Line Down/Delivery Issues, MRB Support, Escalated Operations Issues impacting Delivery) (40%)

Support Ongoing Engineering Operational and Process Improvements to drive functional group success (Daily Management (SQDIP), Kaizen Support) (10%)

Support new product introductions and/or implementation of design changes to existing products (10%)
Critical Competencies:
Utilizes Critical Thinking - Deals with complex concepts comfortably; is knowledgeable, capable and agile. Effectively copes with change and deals with ambiguity; doesn't let perfect get in the way of better; curious and learns on the fly.

Customer focused - dedicated to exceeding expectations of internal and external customers; establishes and grows effective relationships with customers and gains their trust and respect through mutual unfiltered feedback.

Drives for results - Acts quickly and has a sense of urgency. Can be counted on to establish high expectations, drive change, multi-task, and have impact.

Team Oriented - Creates strong commitment and promotes open dialogue, defines success in terms of the whole team; is inclusive and values input; inspires a feeling of purpose and value. Values each individual's work.

Uses complete understanding and wide application of technical concepts, theories, standards, and practices in chosen field and is expanding knowledge or related Disciplines. Full knowledge of industry standards and practices.
Danaher Corporation and all Danaher Companies are equal opportunity employers that evaluate qualified applicants without regard to race, color, national origin, religion, sex, age, marital status, disability, veteran status, sexual orientation, gender identity, or other characteristics protected by law. The "EEO is the Law" poster is available here.
Danaher Corporation