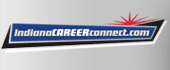 Job Information
Parsons Corporation

Senior Project Manager - Bridge

in

Indianapolis

,

Indiana
Minimum Clearance Required to Start:
Not Applicable/None
Job Description:
Senior Project Manager - Bridge
For you, pride in your work means 'nothing but the best'
You see your work as a reflection of who you are, and that is why you want it to be flawless. We admire your uncompromising standards and will encourage you to lead your team to fine-tune even when it means providing them with the time and resources necessary. Your motivational management defines us as an organization, and that is why we want you on board.
Senior Project Manager
Why Join Parsons?
From bridges and highways to water and wastewater, Parsons has been improving the world's infrastructure for more than 70 years. As a technology-driven, full-service engineering and construction firm, we serve as an extension of our customers' staff to help plan, design, build, and modernize infrastructure that improves quality of life, promotes economic growth, enhances mobility, achieves sustainability and resiliency standards, and supports our customers' visions.
Overview:
Parsons is looking to hire a Senior Project Manager for our great bridge group in Indianapolis. This position is an addition to staff due to the work in-house, strong backlog and new pursuits in the state of Indiana. Our new project manager will lead bridge teams that are enhancing the urban fabric of Indiana communities. Parsons bridge staff is well versed in both traditional and design/build projects and is executing key projects across the state of Indiana and surrounding region. The best candidate for this role will have 10+ years of experience and need a bridge and structures technical background. The successful candidate will be responsible for scope, schedule, budget, and business development activities for small to mega size projects. Our project managers will oversee project teams ranging in size from 4 to 20 professionals.
This position can be based in our downtown Indianapolis or you can work remote from home.
Responsibilities:
Provide direction and management for medium-sized projects, or several small projects, and ensures on-schedule completion within or below budget in accordance with contractual obligations. Our Project Managers are responsible for the scope development, scope management and commercial performance of the project to meet project goals and objectives. You will plan and define program goals and devises methods to accomplish them; while developing an in-depth knowledge of client objectives, contract terms, and corporate policies.
Our methods are tried and true, so you won't have to 'try' to do a great job
You'll appreciate that our methods have yielded proven success over time. This knowledge will give you the green light to manage with the skill and confidence you prize in yourself. When you can trust the process, stress levels drop and productivity and job satisfaction go up, up, up. Diversity and inclusion in our workplace create an environment of fairness and respect where everyone has opportunities to grow. Join us.
Requirements:
10+ years of related engineering design management experience with bridge projects

State of Indiana PE is required.

Experience on INDOT projects required.

Ability to manage projects, interface with clients and enjoy being hands-on technically in a project

4-year degree in Civil Engineering or related technical/business field
We foster great, team-spirited collaborations
We're truly a community that's open for everyone to participate in making an impact. If you manage with insight and ideas, you'll feel at home here. As a team-based culture, we look for leaders who can inspire their work group to work well together, respect differing opinions, listen actively, and be expressive with their own ideas. We welcome diversity and look forward to including people of all backgrounds into our stimulating collaborative process for personal and professional growth.
Parsons (NYSE: PSN) is a leading technology firm driving the future of defense, intelligence, and critical infrastructure. By combining unique technologies with deep domain expertise across cybersecurity, missile defense, space, connected infrastructure, and smart cities, we're providing tomorrow's solutions today.
With a history of disruption beginning in 1944, we apply our distinct perspective to help our customers confront the issues of tomorrow in every domain-land, sea, air, space, and cyber. Our range of capabilities and our global network of resources lets us layer and integrate solutions to respond to any challenge with unmatched agility. In a time of rapid change, we see infinite sources of inspiration to fuel our creativity and enable the innovation necessary to accomplish our quest of delivering a better world.
For more about Parsons, visit us at parsons.com and follow our quest on Facebook [facebook.com] , Instagram [instagram.com] , Twitter [twitter.com] , and LinkedIn [linkedin.com] .
Parsons is an equal opportunity, drug-free employer committed to diversity in the workplace. Minority/Female/Disabled/Protected Veteran/LGBTQ+. All qualified applicants will receive consideration for employment without regard to an individual's race, color, religion, national origin, ethnicity, union affiliation, age, sex, sexual orientation, gender identity and expression, pregnancy, employable physical or mental disability, veteran status, genetic information, immigration status, or any other basis protected by all applicable laws.
Parsons Corporation