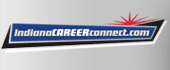 Job Information
LATICRETE International

Senior Quality Assurance Analyst

in

Indianapolis

,

Indiana
Classification:
Salary
Job Description:
Are you looking for a new challenge? Passionate about innovation? Want to work for a company that values integrity, teamwork and loyalty?
At LATICRETE International we are driven to be a top ten construction chemical company that still values family, diversity, collaboration and invention. We've been in business for over 60 years, family owned/operated for three generations and are available in 100 countries. In 2017, The Hartford Business Journal named us one of Connecticut's Top Family Owned Companies!
We don't just make innovative, industry-leading products. We strive to connect with, engage with and improve the lives of our employees, our customers, our partners, and the global communities in which we operate.
We are seeking passionate and ambitious employees who want to make a difference not just within our organization, but within their communities and the world. If that sounds like you, then what are you waiting for? Join the family and expand your horizons!
POSITION SUMMARY
This role is responsible for providing quality support to all North America LATICRETE plants reporting to the Sr. Corporate Quality Assurance Manager. The individual will monitor and analyze data across multiple departments and will be expected to effectively communicate findings to all employment levels. Strong Statistical Process Control (SPC) knowledge is expected. This position conducts internal audits at all North America plants in accordance with the ISO 9001:2015 standard and LATICRETE corporate policies. This role supports the Failure Mode and Effects (FMEA) during product development, Management Review Meetings (MRM), and Corrective Action processes that help to identify and implement continuous improvement across LATICRETE internal processes.
ESSENTIAL DUTIES AND RESPONSIBILITIES
Additional duties and responsibilities may be assigned as necessary.
1. Data Analysis of Products (35%)
Monitor manufacturing batch data to ensure that products are produced correctly and to verify that equipment is performing within expected tolerances.

Work with Production Managers to correct discrepancies in the batching process.

Present equipment data/findings to Engineering/Maintenance for further action.

Ensure action is taken and conduct effectiveness monitoring.

Review unfavorable QC trends and identify then identify the root cause to prevent product failure before they occur.

Participate in FMEA meetings during the product development stage.
2. Data Analysis of Process (35%)
Review internal processes to assure compliance to requirements

Create and maintain relevant Quality KPIs and also assist departments with the creation of department-specific KPIs to drive improvement.

Build efficiency into data collection and data execution used at various location

Collect data obtained from equipment calibration and load cells to determine inefficiencies and nonconformances.

Work closely with engineering, R & D, and Maintenance on a continuous improvement plan when non-conformance is found during process improvement review.
3. Audit, Management Review and Document Controls (30%)
Conduct quality internal audits at all North America plants and provide an audit summary to the Leadership team.

Create and Maintain relevant Quality KPIs. Assist departments with the creation of department-specific KPIs to drive improvement.

Present Quality Assurance objectives at Management Review Meetings.

Benchmark global Quality philosophies and align practices as needed.
REQUIRED SKILLS & QUALIFICATIONS
To perform this job successfully, an individual must be able to perform each essential duty satisfactorily. The requirements listed below are representative of the knowledge, skill, and/or ability required. Reasonable accommodations may be made to enable individuals with disabilities to perform the essential functions.
Education and Experience:
7+ years of experience working in the Quality Assurance field specifically in a manufacturing or laboratory setting.

7+ years demonstrated success in Data Analytics in a scientific capacity.

Bachelor's degree (science or analytics focus desired).

Knowledge of the ISO 9001:2015 standard.

Six Sigma Green Belt, Lean or related certification required.
Specialized Skills and Experience :
Experience with Continuous Improvement in a manufacturing setting.

Strong Microsoft Office skills (Word, Excel, Outlook, etc.)

Strong Process Mapping Skills (Vizio)

Strong experience with Enterprise Resource Planning software (JDE, SAP, etc.)

Strong SPC software skills (Minitab, etc.).

Experience with Quality Document Control.

Strong problem solving, project management and teamwork skills

Highly organized and possesses strong written and verbal communication skills.

Excellent attention to detail, analytical, organizational and time management skills.

Must have a positive attitude.
Travel Requirement:
Must be able to travel up to 25%.
Physical Requirements:
Must pass pre-employment physical.

Lift: Must be able to lift and/or carry a minimum of 50 pounds.

Push/Pull: Must be able to push/pull 25 pounds.

Stand: Must be able to stand 50-75% of the day.

Sitting: Must be able to sit 25-50% of the day.

Twisting/Bending: Must be able to twist/bend 25-50% of the day.

Squatting, Climbing and/or Crawling: Must be able to squat/climb/crawl 20% of the day.
LATICRETE is a world-wide manufacturer and marketer of globally proven construction solutions used in residential, commercial and industrial applications. For over 50 years, LATICRETE has provided the technology, products and experience to make innovative, permanent installations and repairs for the construction market. Architecturally specified and professionally endorsed by installers, LATICRETE offers a dedication to quality that results in globally proven solutions for virtually every application.